Race Like Courtney Dauwalter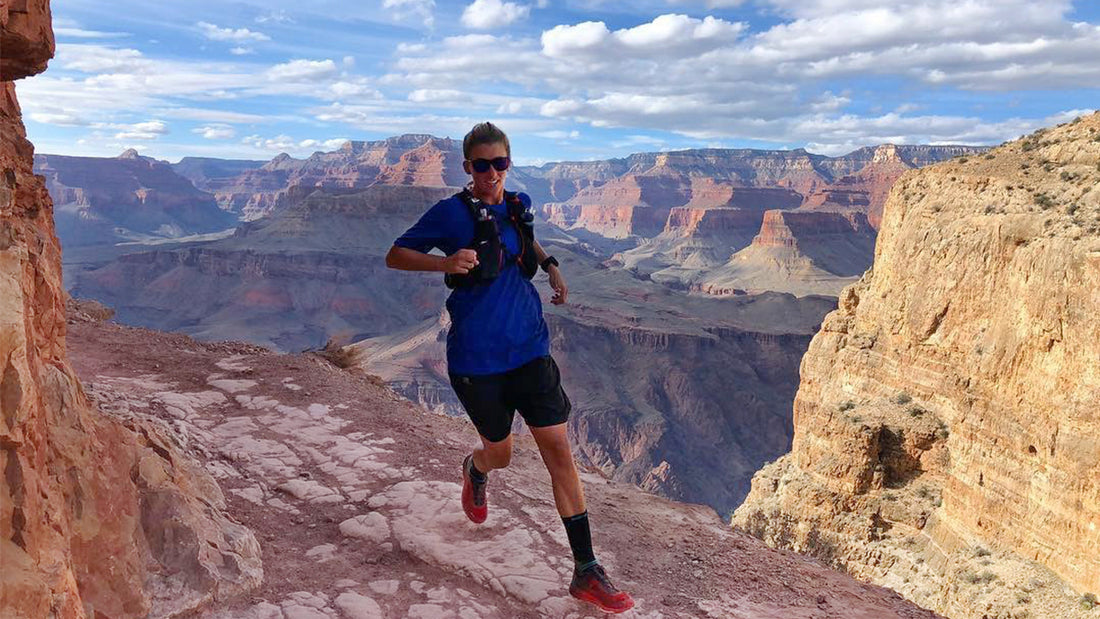 How Courtney Gets Race Day Ready
To help you get race day ready, we partnered with Courtney Dauwalter, professional ultrarunner, and her favorite brands to get the inside scoop on how she uses all of our products.
Hardrock 100 may be canceled this year, but you can still get race day ready with our Courtney-approved guide!
Q&A with Courtney
Tailwind: What are your favorite race day brands and products?
Courtney: Most of the gear I am wearing on my body during a race is Salomon. Their shoes, clothing and hydration vests fit me great and working with Salomon has been really fun as they are always taking feedback on products and finding ways to make their gear even better! I keep my feet happy by first coating them in Squirrel's Nut Butter and then wearing Injinji socks. I did 279 miles at Big's Backyard Ultra last October and I didn't get a single blister or hot-spot!
For nutrition, I stick with what works and tastes great: Tailwind Endurance Fuel and Honey Stinger waffles & chews. I use Tailwind Stick Packs during races so that I can have a few extras in my pack and can fill a bottle quickly while on the go. I love all the Tailwind flavors!
And finally, as the race gets longer, I use the following to stay extra comfortable! I usually have Chapstick, a few Colgate Wisps and wet wipes in my pack, which can make a world of difference during really long races.
Tailwind: How do you pack for efficiency while running?
Courtney: Figuring out the gear and fuel that works well for me has made it easy to pack for efficiency - I carry what works and I will (usually) use all the things I take. It took me many years of running utlras to fine-tune my gear list.
Tailwind: How do you prep for race day in the days leading up to the race?
Courtney: Depending on if I have crew or not, or if there are drop bags to pack, I will start organizing fuel and gear the day or two before a race. This usually involves organizing gear into piles of what I will most likely need restocked or available at aid stations. I get my race pack and race clothes ready next and then it's just getting to the start line healthy and getting ready to have some fun on the trails!
Tailwind: Do you have any race day recovery tips?
Courtney: Tailwind Rebuild, beer, nachos, a shower, and some good sleep (eventually). The next day, I'll get out for a walk or two.
Happy Racing!
We always have your back and we're here to help you get race day ready. You've got this!