Training for The Iron Horse Bicycle Classic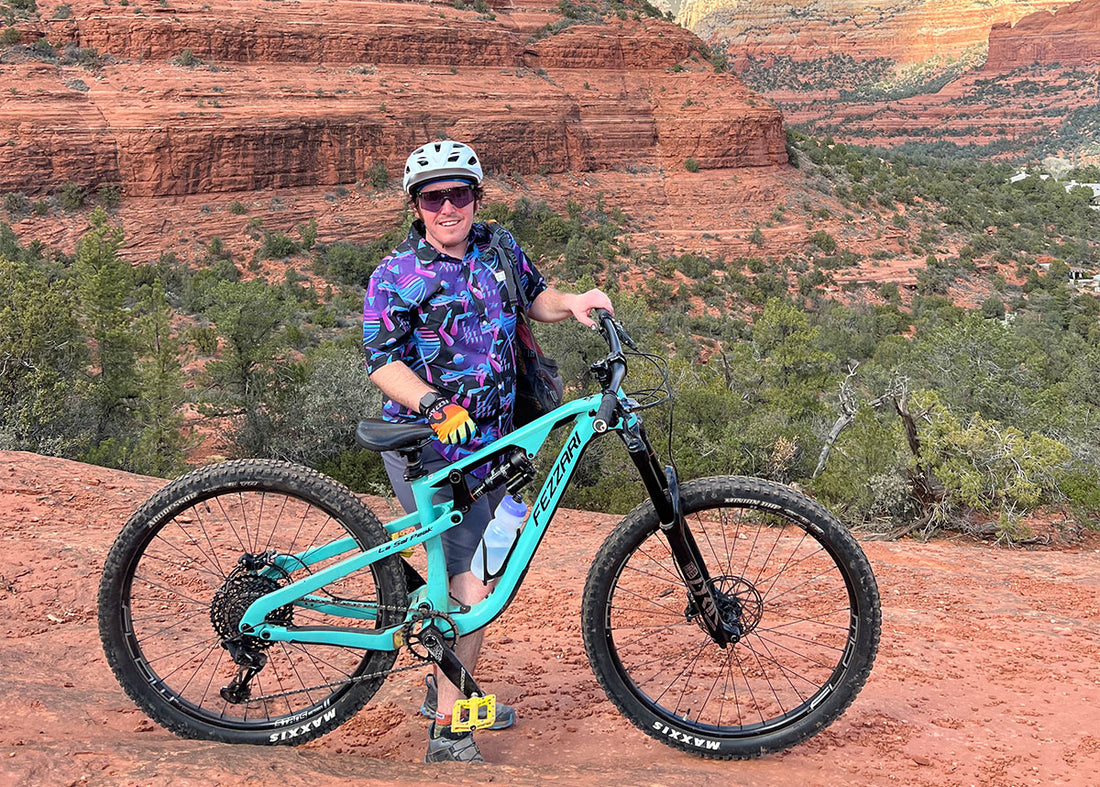 Thinking about dipping your toe into bike racing this year? Or maybe you've already signed up? One of our employees is riding the Iron Horse Citizens Tour in May, and we couldn't be more stoked! Read on to see how he is training with Tailwind and plans to conquer two mountain passes and 5,700' of elevation gain...
There's No Better Time Than Now
Growing up in Denver I thought riding a bike was what you did until you got a driver's license… When I moved to Durango I realized how wrong I was. Cycling is a way of life to so many locals and the Ironhorse feels like a rite of passage. Durango has been my home for over 10 years; and with this being the 50th anniversary of the ride, I figured there was no better time to test myself. Fortunately, The Iron Horse offers a race and a tour for the ride to Silverton, and I signed up for the Citizens Tour so that I can test myself and not race against others.

This is not my first road tour/race, in 2015 I dipped my toe into it and did the Quarter Horse as well as the Tour of the Moon in Grand Junction. While I loved riding the road and having a smooth surface, road cycling scares the heck out of me! During my training, I had my own close calls with cars and heard far too many stories about people who weren't as lucky. That led me to move away from riding in the following years, however, for Ironhorse, the highway is closed and that is an opportunity not to pass on. As I get back into organized riding, I hope to migrate towards more Mountain Biking and Gravel riding events.   

I am nervous and excited for the challenge ahead, and am fortunate to have the Tailwind crew to provide encouragement and motivation… along with plenty of Endurance Fuel and Recovery Mix!

How I'll Be Training

In all honesty, getting motivated to train has been tough! I started with the goal of beating the train, and still hope to accomplish that, but in the back of my mind, I know all that matters is finishing! I have put in time training, however, I feel like this article is an accurate portrayal of what could come.
I do not have an indoor cycling trainer, so there was not much training until daylight savings time started. Now that we have some daylight after work, I am doing my weekday training in the afternoon and riding in the mornings on the weekends. 

My current weekday training is focused on getting miles in and learning the pace I want to keep from the start until Shalona Hill. I have always had a problem with starting too fast for any ride, and am making it a goal to learn the feeling of the pace while riding at least 20 miles. My weekday riding schedule is Monday, Tuesday, and Thursday after work, and as I gain endurance and the feeling of the pace, I will start to focus more on climbing. 

On weekends I am focusing on riding hills. I am currently riding in town where we have a few steady climbs, however, as the snow melts, I will be using this training plan to help prepare for Coal Bank and Molas. This training ride will help me to visualize and recall my past experience riding this segment, as well as give me the opportunity to feel prepared for the elevation gain and the pace to keep.  
My Fueling and Recovery Plans

I will be using Tailwind to fuel my ride! I am planning on using 3 bottles for this ride, and am very fortunate that Tailwind will be at the Aid Stations for a refill if necessary! My bike bottles are a standard 24oz, and I will be using two scoops (or one stick pack) in each. Caffeine or not is always the question? Well, why not both! My go-to flavor is Lemon, and I will be using that in 2 of my bottles. I am planning on filling my third bottle with Cola for a little boost to help power me up Molas and down into Silverton.

I will also be using Recovery Mix throughout my training and after my race. Since I am starting training late, missing a day is not an option. Besides being sore from the saddle, I want my legs and the rest of my body feel 100% for the next day.

​​Training Questions?

As always, feel free to reach out to our team for personalized recommendations for your training, racing and help on dialing in your nutrition! We're your support crew, after all. Shoot us an email at supportcrew@tailwindnutrition.com if you have questions. Happy training and racing!