Training for a Ragnar with Tailwind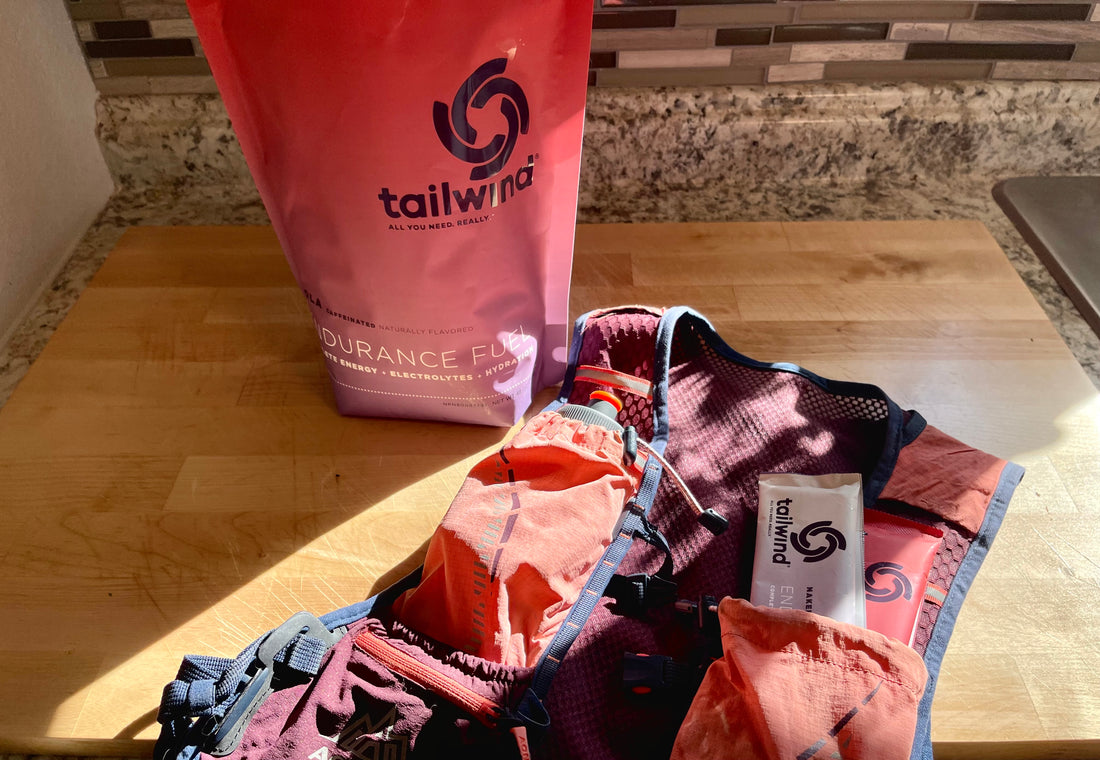 Tailwind Creative Project Manager, Megan and 15 members of their running group (two teams) are getting ready to gear up for the Arizona Trail Ragnar this November. Tailwind has been a critical part of many of their routines to stay hydrated, recover from long runs, and provide the strength to build on runs and improve. 
Trail Ragnar races, as you may know, are comprised of 3 loops (easy, medium, hard) and have a combined distance of roughly 15 miles. The longest loop is usually about 7 miles, so it's a perfect race to either build into your training for a longer race coming up, or make your training goal as you build on your new running routine. With a varying amount of down-time between each loop, there is an opportunity to dial in nutrition to help keep energy levels up and recover quickly. It's also a great introduction to running an overnight race without covering the ultramarathon distance since it is a relay.
Megan's Training 101
I am training for this race to keep up base mileage and get excited about running into late fall and winter. I like to keep things on the calendar to have something to look forward to because staying inside during the winter is always tempting. 
My training has consisted of running 4-5 days a week. Typically three weekdays and both weekend days. Rest days usually include a bottle of Active Hydration. On the weekdays, I run before work to get quick energy and stay alert. We typically consume one scoop of caffeinated Endurance Fuel and run anywhere from 5-7 miles. On the weekends, I have more time to run long and need to recover for the new week. For these runs I typically have two scoops of Endurance Fuel (during) and Recovery Mix (after). I have never done well with eating solid foods during races so Tailwind has helped me keep my energy levels steady without needing to consume different chews, gels, etc. 
Tips For Future Ragnarians
We've gathered the group and collected our top tips for anyone looking to run a Ragnar.
Be communal with your team.

 Share everything from race goals and challenges to things like snacks, hydration, and first aid supplies.

Plan the timing of the race in advance.

 If you have multiple teams and aren't competing for placing, spread out paces evenly between teams so you finish at approximately the same time. 

Stay and support your whole team finishing.

 Tip #2 can help with this. If you're the first finisher on a team that is substantially faster, it can be hard to fight the urge to pack up and make your way to the nearest warm bed.

Have a quality headlamp.

 Make sure it's charged, replace those batteries if needed, and make sure the tilt function is working properly. If you're stuck running your long loop in the dark with a failing headlamp, you're going to have a bad time. 

Test your nutrition plan before the race.

 You've probably heard "nothing new on race day," and there's a reason for that. 

Pack clothes properly for the swings in your body temperature. 

Depending on the time of year, you could be in 70 degree sunshine and 35 degree darkness, both running or just up and about. 

Be safe and use GPS in some form.

 Whether having your phone or watch GPS to use bread crumb tracking it will help keep you safe in the dark. We also like to have the course map downloaded on our devices.
 Happy running! If you ever have questions about fueling your races reach out to our Support Crew at supportcrew@tailwindnutrition.com.