Jackass Night Trail 31K Recap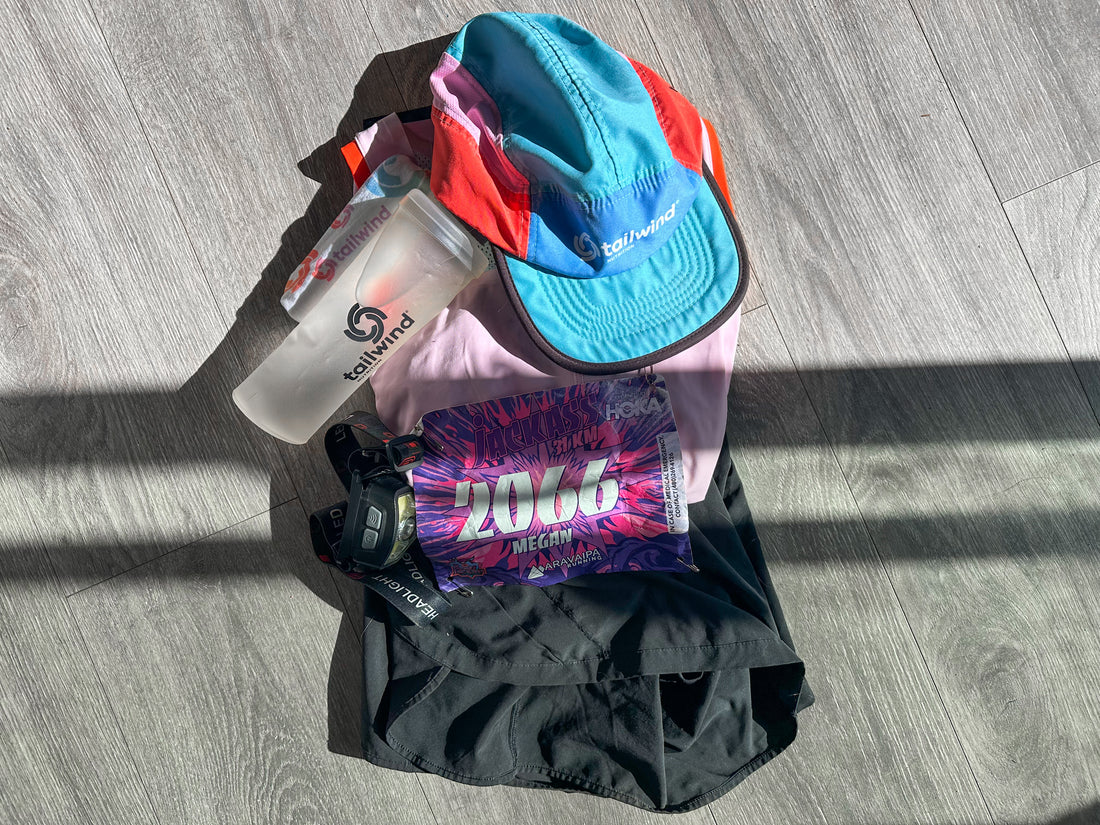 Last winter I was trying to beat the winter blues by searching for an out-of-state race somewhere warm. I follow a lot of the big 100-mile races and saw they offered a 31k in the evening at the Javelina Jundred in Arizona. Being an early bird (hello, 4 am alarm) I'm very used to running in the dark and I thought it would be the perfect temperature for a one-loop wonder in the Sonoran Desert. 
I woke up on race day and turned on the livestream to see the 100-mile and 100k runners grind under the hot sun for hours before I even needed to pick up my race bib. I didn't really have goals for this race other than have fun which is non-negotiable for me, although, my non-running friends would argue what "fun" entails. I saw my predicted time in UltraSignUp and couldn't disagree more. I thought to myself about how bad I wanted to prove an internet database wrong. 
My friend Carolyn and I got a nice mile warmup from the car to the event. After grabbing our packets we made our way over to watch the costume contest and then it was time to line up at the start. I still was undecided if I wanted to really push or just take it in and enjoy it. The start was dimly lit by the sun that had just gone down and the moon was huge in the sky. It was the coolest experience to see the line of headlamps on the trail and I quietly chipped away at the gradual incline for the first 10ish miles. When I arrived at Jackass Junction, I refilled my flasks, carrying one with water and one with a Tailwind concentrate (Dauwaltermelon & Matcha is a good match!) 
At this point the uphill was basically over and I was super ready to cruise the last 9 miles. The downhill miles flew by and before I knew it I was running through Javelina Jeadquarters. I crossed the finish line as the 7th female which was a fun surprise. I was really happy with how I fueled, I was unsure of how it would go since I'm a morning runner and almost never run in the afternoon. I'm glad to know that my fueling strategy works for morning and night races. Always grateful for a fun time on the trails!
Written by Megan Jurgens and photos provided by her as well