Athlete Highlight: Ellen Campbell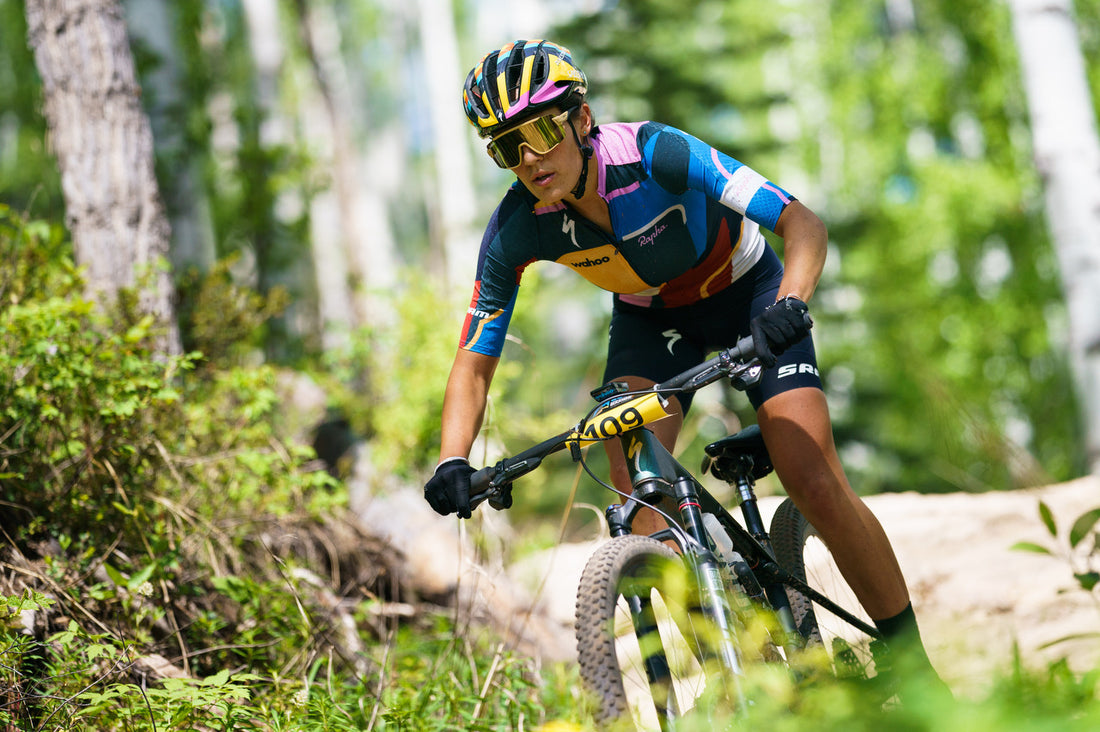 My name is Ellen Campbell and I have been using Tailwind Nutrition for 10 years! I was born and raised in Durango, CO, and came up through the junior cycling program Durango Devo. I got into the sport young because of my parent's love of cycling, but I didn't love riding at first. I gravitated to the community that Devo provided and quickly discovered the love of riding with friends. It wasn't until high school when I did my first NICA race (now Colorado High School League) that I discovered my competitive drive. From then on, I raced with Durango DEVO, then Fort Lewis College, and after graduating from college I kicked off a professional career alongside Sarah Sturm. 
For the last two years, I have chased the domestic off-road racing scene. From the flint hills of Kansas to the grueling 10,000ft singletrack, I have been privileged enough to race in all sorts of places on a variety of terrain, each with their own challenges. I primarily followed the Lifetime Grand Prix, a 7 race series with a mix of gravel and mountain bike events, with a goal of placing in the top-ten.. I've learned a lot since starting to race professionally, from balancing training and life during the 8 month race season, to managing my sponsorship relationships, all the way to simply learning how to fuel for a 13 hr gravel race (you need a lot of Endurance Fuel) It's been hard but extremely rewarding to navigate and work on the puzzle that is finding success in the off-road racing scene. In addition to racing, I'm passionate about bringing more women into the sport and helping create a more inclusive environment for folks looking to start riding off-road.  After all, community was the driving force getting me into cycling. 
Tailwind Nutrition has been an integral part of my cycling career. I've used it throughout all of my training to bring me to the finish line of each of my events, and then help me recover after. Tailwind provides a gut-friendly, electrolyte, and calorie mix that I have found works really well for my endurance events. It's an easy, balanced, and simple product that I keep coming back to because it works so well! Tailwind has also been a huge supporter of my women's off-road skills workshops; they care about getting more people on bikes just as much as I do. 
As my season starts to wrap up, I have a couple more events to close out in 2023. Next up is The Rad Dirt Fest in Trinidad, Colorado. I'm personally very excited for the 110-mile gravel race that climbs 10,000ft and covers a variety of southern Colorado terrain. I think The Rad will be a fun challenge for me at the end of this long season;  it will be a good time to see how all the work pays off on a course that suits me fairly well. Tailwind Nutrition is a title sponsor of The Rad and we have collaborated to make some custom bottles for the event. I'll be hanging out at the expo before the race to hand out some Tailwind and wish everyone good luck! 
Photo credit: John Hanson @hanson_images