World's Toughest Mudder 2016: Race Prep and Planning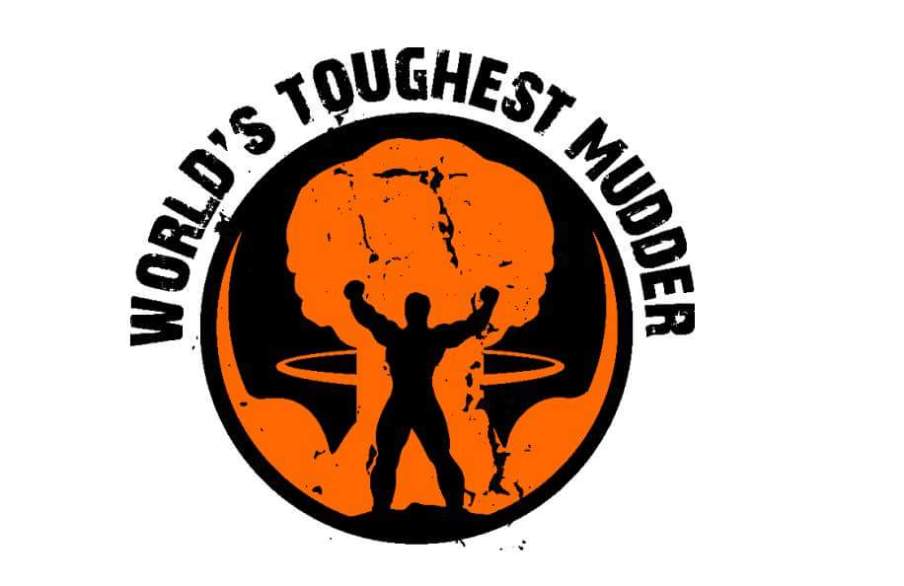 I'm not a veteran Ultra Runner but there is a way to mitigate this weakness a little bit. "Proper planning and preparation prevents piss poor performance," as the saying goes. Every bit of information you could wish for has been shared in some form on Facebook groups, various blogs, YouTube videos, or podcasts. If what you are looking for is not available already, there are thousands of people you can ask about it. For example,
here is Part 1
about my WTM race strategy and how it played out. Here I want to share the results of my research, how it worked out for me, what factors to consider, and what I would do differently next time. I strongly encourage everyone to never rely on only one source of information but to seek out the advice and opinions of several people. What works for one person might not work for the other.
General Preparation
Read and watch every piece of material that WTM veterans have shared on their blogs, Facebook, or YouTube. The various Facebook groups are a gold mine of information as well. Check out the "Files" tab in the groups for additional documents.
Test gear and fuel during long runs or other races (e.g. Ultra Beast) before using it at WTM
Taper off of coffee for a while, down to zero caffeine at least a week prior to WTM (decaf if necessary), no other caffeine either

Be ready for piercing headaches, depending on how high your daily coffee intake was to start with

Not really carb loading (personal preference)

Having a few hundred calories more in your glycogen stores will not make a big difference if you are staying on top of your caloric intake during the race. Carb loading makes me feel bloated and heavy.
Mental Preparation
I truly believe that your mind is what drives your body and it will tell you to stop long before your body has reached its limits. Your mind wants to protect the resources available to it and does not want you to literally run yourself into the ground by running for 24 hours like a maniac. One of the methods to override this part of your brain (call it
Central Governor
or whatever else you prefer) is to have mantras at hand which you can repeat to yourself again and again. Here are some of mine:
Flow, not force. Bend, don't break. Determined, not desperate.
Conquer yourself.
"Be great in act as you have been in thought"
"Warriors don't slouch into battle"
"Focus on the process, not the outcome"
"Not being able to govern events, I govern myself"
Ugly but effective. It's a good bad day.
Triumph can't be had without struggle.
Positive, patient, persistent. Cool, calm, collected.
More machine than man. Forge ahead.
Visualize being something unstoppable.
Here are some visuals
Taylor
created to throw in my face should I need it during the race:
Mental Focus during Racing
Stay injury free, even when you are ambitious. A broken body can't move.
Stay on pace, even when you feel strong. It won't last. Stick to the plan.
Stay lubed, even when you don't think you need to. Once you notice, it's too late.
Stay fueled, even when you don't think you need to. Once you notice, it's too late.
Stay hydrated, even when you don't think you need to. Once you notice, it's too late.
Stay in the fight, even when your mind tells you to quit. Run through your mental checklist. Pain does not equal injury.
Potential Risks/Issues
Going out too fast during initial Start
Keeping a too fast pace during Sprint Hour
Not adjusting pace to the terrain appropriately
Hydrate/Eat too soon or too late on course (esp. considering the only water station was about 2mi in)
Hydrate/Eat too much or too little (some pointers on this can be found in Part 1 of my WTM blog posts)
Wasting time with unnecessarily long pit stops
Applying to little lube or not thoroughly enough
Putting the wet suit on too soon (very rarely a severe issue) or too late (potentially fatal mistake)
Putting additional gear (windbreaker, neoprene cap/hood/gloves/socks) on too late
Not having a clear plan/order of operation/communication with your pit crew
Gear
Whatever gear I could not test during other races was tested during specific simulations. For example, I did run in my wet suits at the beach in Santa Cruz as well as on a running track.
Overview
Two is one and one is none. If anything gets lost or broken you will want a backup. This is especially true for essential items like lights and wet suits. If you purchase during deals or go hunting on REI Garage Sales you often find gear a lot cheaper than at normal retail prices.
Wetsuit Wearhouse
is a WTM community favorite for sure. This table shows all of my gear as far as I remember but the pictures below show the full load out of gear I brought with me.
Baselayer
Neoprene Head
Neoprene Body
Neoprene Legs/Feet
Neoprene Hands
2XU Longsleeve compression shirt
2mm Billabong Solution Neo Cap
5/3mm Xterra Vector Pro Fullsuit
NeoSport Polyfleece pants
3mm NHS Maverick Gloves
Nike Pro Combat compression tights
2mm Billabong Furnace Carbon X Hood
3/2mm Orca SwimRun Core Shorty + arm sleeves
2mm NeoSport Neoprene Water Socks
5mm HyperFlex ACCESS Wetsuit Gloves
Injinji Compression OTC 2.0 Socks
1.5mm SUPreme COLD STROKE Beanie Cap
2mm Hyperflex Cyclone Short John
1mm WETSOX Thermal Round Toe Wetsuit Sock
6mm Hyperflex Mesh Skin Oven Mitt, X-Large
Salomon S-Lab Sense 5 Ultra SG
1.5mm SUPreme REACH Wetsuit Jacket – Front Zip
Quicksilver Heater Longsleeve Polyfleece
Lights
Running Accessories
Wind Protection
Foodtime
Black Diamond Storm 2016 headlamp
Running belt
Cheap Windbreaker jacket
Snickers
Black Diamond Storm 2014 x 2 headlamp
Garmin Fenix 3 HR GPS watch
Cheap Windbreaker pants
Beef Jerky
Strobe Light (3x)
Oakley sunglasses
Clif Bars
Paracord to tie the lights to the bib
Kind Bars
Petzl e+Lite headlamp
Bonk Breaker Bars
Extra batteries
Tailwind Naked Flavor
Tailwind Berry Flavor Caffeinated
Warm weather clothes
Personal Care
Tent/Pit
Cellucor Amino Acid
Mad Grip Gloves
Gurney Goo/Trail Toes
REI Half Dome 2 Plus
Clif Shot Bloks
Mechanix Gloves
Aquaphor/ Yellow Gold Bond powder mix (1:4; until it's gray)
Sleeping bag
Run Gum Caffeine Gum
Buff
Chapstick
Air mattress
Succeed S-Caps Salt Pills
Goggles
Sunscreen spray
Heavy duty space blanket
GU Energy Gels
CWX TraXter tights
Baby wipes
Post-race clothing
Honey Stinger Gels
Towels
Post-race shoes
Hammer Gels
Tums Antacid
Post-race jacket
Anti-nausea
Black Diamond Apollo lantern
Naproxen (painkiller)
Hand warmers
Turmeric
Space blanket with hood
Roller stick
Space blanket
Band-aids
Thin emergency blanket
Hydrogen peroxide (disinfectant)
Camping chair
Garbage bags
Zip ties
Duct tape
Medical scissors/Trauma shears
Labeled bags for night ops, storm, day ops, etc.