World Mountain Running Championships With Brittany & Sarah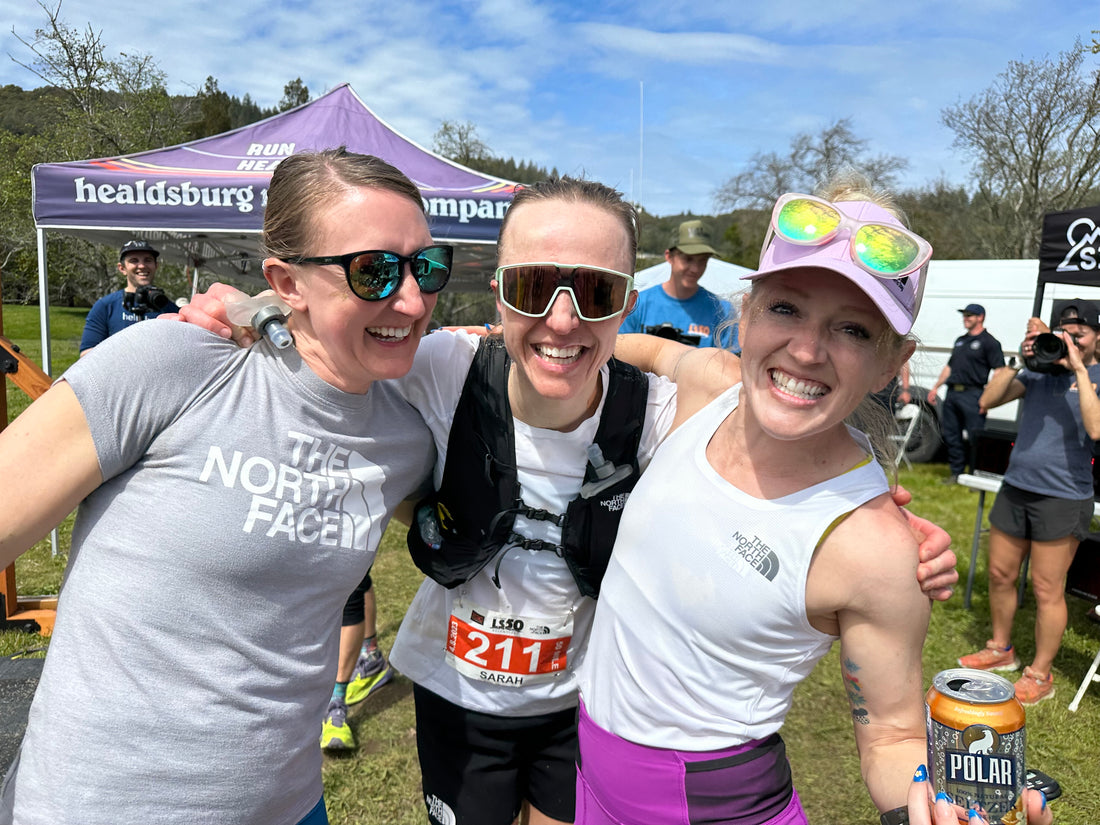 We were able to chat with Sarah Keyes and Brittany Charboneau who are going to be running for Team USA at World Mountain Running Championships this June in Austria! The race consists of a vertical K, a long trail race, and a short trail race. Sarah will be running the long course and Brittany will be running the short course.
Can you both introduce yourself and tell us how you know each other? 
Brittany: We are Sarah Keyes and Brittany Charboneau. We got introduced to each other last year at the Tailwind karaoke tent at the Broken Arrow Skyraces. We now both run for Tailwind and The North Face and got to spend time together at the Lake Sonoma Trail races this April!
Sarah:  But also Brittany was part of our Glitter Gang at LS50 and is a fantastic crew person who makes excellent smoothies!
What got you interested in running? 
Brittany: I got interested in running after my backyard "Olympic" gymnastics career came to a halt at age 9 when my "balance beam" of 2 x 4's fell over and my "floor exercise" tarp got a hole in it. I found running in middle school after that and have been hooked ever since! 
Sarah: I started running after highschool in an Americorps program to escape my team members. After returning home I began trail running, allowing me to cover more terrain and get a daily dose of nature. 
have you been on team USA before or represented Team USA before?
Brittany: Yes! I was lucky enough to be on Team USA last fall on the Long Trail 80k team in Thailand. (And I was also lucky enough to be the flag bearer at the opening ceremony!!)
Sarah: I'm a newbie on Team USA! I first applied via resume for the team in 2017 and am ecstatic to finally achieve a long term goal of qualifying!
Did you have to qualify for this race and to be on Team USA? If so, can you share the race you did? 
Brittany: Yes, one of the two qualifying races for Team USA's Short Trail Team was the Breakneck Point Trail Marathon on May 5th. It was gnarly and hopefully a good prep for Austria! 
Sarah: I qualified for the team at Lake Sonoma 50, a race that lives up to its slogan of relentless! 
What are you looking forward to at the race this year? Is there something unique about running an event as a team vs as a solo effort? 
Brittany: I've never been to Austria and have dreamed about going every time I sing songs from "The Sound of Music." After racing for Team USA last fall, I found a new motivation during the race knowing that you're racing for your teammates and your country versus just a normal solo race. It's one of the most special experiences as an athlete. 
Sarah: I can not wait to represent Team USA in Austria! I have never raced as part of a team and it's not something you typically get to do as an ultrarunner, making this event so special. I'm also incredibly excited to try all the Krapfen (Austrian jelly donuts)!
We have to ask, any pre-race rituals?
Brittany: Nothing too specific other than making sure my nails are painted red, white and blue; usually watching a Disney movie the night before to keep my mind in a playful place; and journaling the day before about gratitude for what I'm about to do. 
Sarah: I'm a big fan of glitter and hair tinsel; so team members, get ready! I'll also try to relax as much as possible which includes some meditation and visualization, a bit of mobility, and a short shake-out jog.
How did you stay focused and at your best when you travel overseas for a race? 
Brittany: I try to keep my normal training superfluid and never too strict specifically so I get comfortable with the mishaps and "adventures" that inevitably happen during travel. I love getting to travel, so I try to visit art museums or other attractions when I'm traveling for a race to take the pressure off of the race itself. I bring my own snacks too!
Sarah: When traveling overseas for an event I'll try to arrive as early as possible to get used to the flow of that particular place and acclimate to the time change etc. Something new I'm trying this year is a TENS unit on the plane to help with lower leg edema and that flat-after-travel feeling. I also am so grateful that my legs have given me this opportunity to see the world!