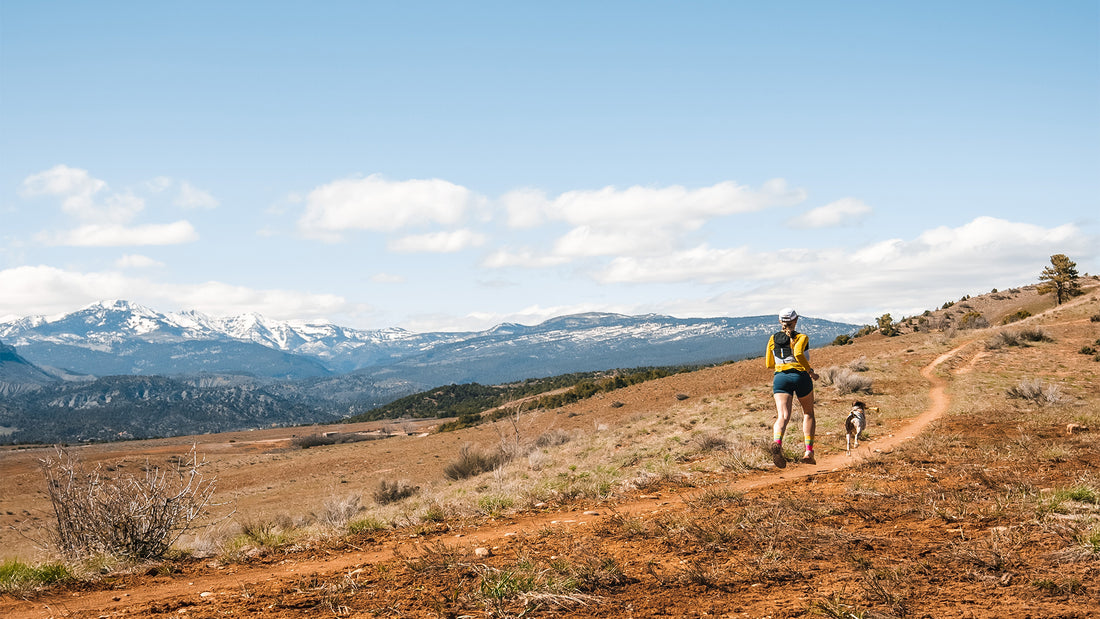 Running has never been a linear journey for me. It started off as something I did because my friends did it, but now it has organically formed into a wonderful relationship that hope to take with me for a lifetime. 
Picture this: a teenager hiding in a high school bathroom as they call the 800-meter event at a Spring track meet, waiting for the pop of the gun to go off so they can take a deep sigh of relief that the event has started without them. The wave of dread is over. 
Who is that high schooler you ask? That was me. I joined track because my friends did it and I wanted an excuse to play NSYNC with them on the bus to our various meets. I didn't necessarily want to run, I just wanted to hang out in a sunny, grassy field and eat snacks. 
Growing up with asthma, I never wanted to run the risk of getting another asthma attack after trying to run the mile for gym class. A flashback of going straight to the bathroom and passing out in the stall was the only red flag I needed to never push that hard again. I was terrified of ever getting that feeling, making sure I stayed in a comfortable range and not being able to really push myself. 
Fast forward to my college days, I would lightly run or jog on a treadmill in a controlled climate where I knew my signs of asthma wouldn't be triggered. I wouldn't ever run more than 5 miles because who would have known what would happen if I dared to go for longer? 
After college, I met a coworker who introduced me to the world of ultra-running. I would never forget learning that there were distances over a marathon on trails filled with rocks, roots, gnarly climbs, and water crossings. They inspired me to run my first marathon and in lieu of training, run my first half marathon and 20 miler leading up to my marathon debut. They wrote me a training plan, helped me with shoes and fuel, and even went on training runs! 
In that training cycle, I got outside of my comfort zone and outside more often for my training runs. I was anxious about the unknown with my asthma and not really knowing what to expect and what my limits were. I hadn't run more than 5 miles for years and was nervous. When my Fitbit beeped and said I did 6 miles, I cried tears of joy! I held myself back for years because I was scared. I wasn't sure what I was capable of and this was the spark I needed to remind myself that I was and am capable of so much more than I was allowing myself to do. That mentality has benefited my running and other areas of my life! We have to give ourselves a chance, otherwise, we may never know what we can do! 
That year, I finished my first road marathon and two weeks later, my first 50k. That jump-started my career in ultras and have done distances from 50-100 since! 
While I can look back on those memories and milestones with a smile, it's the moments in between those races that also stand out to me and make me love running all over again: my first run at a new state park with a coworker where I fell and busted open my shin, the run where I ate a dog treat out of desperation for fuel, or the early morning sunrise run on the back of a ski hill with a group of friends. It's how I developed and cherished some of the longest-lasting friendships I have today! (and yes, it's how I met my now husband!) It's a great catalyst for igniting and maintaining friendships and I am so grateful for this simple phrase "Want to meet up for a run?" I truly cherish trail time with people and the conversations I get to have with people, or simply listening to the sounds of nature and our own footsteps in the dirt. Not all memories have been sunshine and rainbows, like injuries and taking time off of running or getting admitted into the ER for frost nip on my toes during a 100-mile attempt in December, but those injuries and downfalls taught me that my relationship with running shouldn't be haphazard or slapped together, with any relationship, it takes work and dedication, and in this journey, I got myself a coach so I can maintain my goal of keeping running in my life for a lifetime! 
Running is a great friendship, it is always there for me when I need it and I always appreciate the time we get to spend together. It's a lifetime of building up, so taking some time off so I can come back stronger and better for the next season, not only physically but mentally.
It allows me to connect in a way I wouldn't have been able to with others: whether human, dog, or burro! I'm thankful for being able to move and connect with nature in this special way and I hope I can take this with me for years to come. 
Looking back, I would have never thought that girl hiding in a bathroom during a track meet would love running years later! That's one of the best parts about running, you never know how you can surprise yourself sometimes, be patient, trust the process, and take some time to stop and enjoy where you are and how far you've come! 
Happy Running friends! 
Written by Michelle Stolz
Photo by Long Nguyen