2020 Trailblazer Team Updates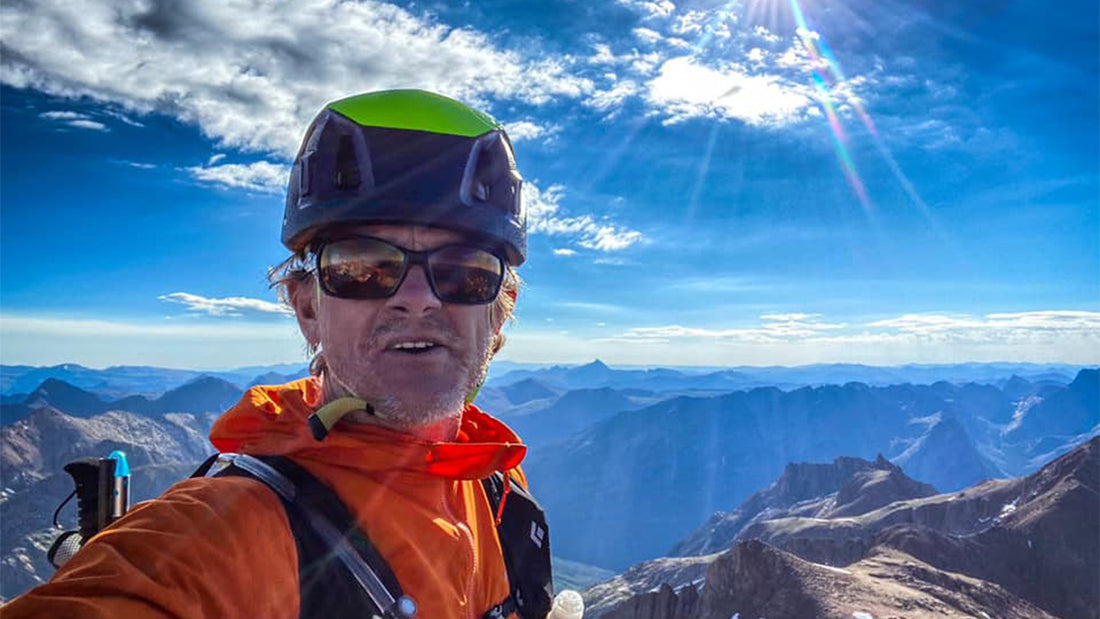 In a normal year, we would be sharing all sorts of race reports and #MedalMondays from our Tailwind Trailblazer team. Obviously, this is not a normal year. Despite a lack of racing, our team has still been up to some pretty incredible things.
Chris Tabaka
"I have a weekly half marathon streak going on - just hit 100 yesterday that I then turned into a half ironman. I bike/run pretty much daily, either on the trainer or outside. My boys and I have been hitting the trails which I just love!! And I have started getting back into swimming more often."
Jeannie Sullivan
"I banged the rust off these marathoner legs and ran in an intrasquad meet for my team last weekend - one mile! It was a *ahem* humbling experience."
Ashley Saylor Matthews
"I've been training for the Georgia Jewel 50 miler in 50 days (Sept 19)! 2/3 ultra marathons have been canceled this year, so it's definitely been a challenge staying focused and excited with so much uncertainty. If all goes well, this will be my first 50! Last year, I completed the 35 as my first ultra. It was brutal-hot and lots of vert, but I fell in love."
Michelle Forshner
"I'm challenging myself with the Leadville 100,000 ft Elevation Challenge, staying consistent with my trail running and vert-chasing - even at home in San Francisco!"
Megan Alvarado
"I'm on my 4th trip back across Tennessee for the GVRAT! I'm running/ walking daily on my treadmill, which when I have to work, turns into a desk."
Stefanie Clutten
"Using this time to expand our fitness as a family (kids are 6 and 7) in a fun and challenging way. We have biked, ran, did more crossfit workouts and lift more weights together than ever before. We have created several "challenges", including fastest track mile, running several 5ks, and max sets of crossfit movements (handstand holds, pull ups, jump ropes, etc). The best challenge was when I signed up for the Midwest States virtual 100k in June (over 10 days). The kids biked along with me for 21 miles and ran another 13 with me. We all crossed a chalk finish line together."
Rini Sugianto
"Getting back more to the mountain, climbing, running etc. Just did a Mammoth to Yosemite run and will be doing more Sierra Nevada runs (Rae Lakes, mountain link up)." 
David Wilson and Amy Margolis
"David and I have been doing the Leadville 100,000 feet vertical challenge as a team. We have been trying to get as much vert as possible by doing 14ers in Colorado. We have done 12 in the past 6 weeks. We also took on the Never Summer 100k (last week) which had over 14,000 feet of climbing and descent. It's been a fun summer of doing things we normally wouldn't be doing since there are essentially no races."
Todd Reutlinger
"I've been seen on the East Coast Greenway all over the state of Maine (setting 2 FKTs along the way)with hopes of completing the whole trail, in sections, by the end of summer. If my fall races end up cancelling, there's a very high possibility of a multi-day point to point covering the entire 350ish miles."
Brandon Ross Mathis
"This spring I ran a trail marathon a week to watch my home trails bloom. Then I picked up a gravel bike on which I almost only rode trails, and recently I finally shuffled in and out of Chicago Basin to nab a few 14ers. My next project is going to have something to do with bikepacking and peak bagging." [Blog Post Header Image]
Robert Marks
"This summer with many races cancelled, I challenged myself to run every single mile of every single trail in Durango! I'm probably 90% done at this point with anywhere between 30-50 miles of trails left.
As for the horizon, I'm looking to complete the Hardrock 100 challenge, and even attempt a new direction FKT on the Durango 7 Summits!"
Molly Bond
"After having surgery to reconstruct my ankle and leg, I couldn't do anything but I've been cleared now to hike/ run and do the things I love soo… I'm currently hiking in South Dakota up the highest peak East of the Rocky Mountains! Then going to do some hiking in the Badlands before heading back home to hike in the White Mountains!"
Franny Xitlali
"Running on my treadmill 5 days a week. Training for the Silver Moon Ultra 24 hours in November (🤞🏽 that it doesn't get canceled)!"
Matt Coriell
"Still training as if Lovit 100 in Hot Springs, Arkansas will still be happening in February! Fingers crossed."
Aaron Saft
"Working on my strength and flexibility weaknesses with Physical Therapist suggested exercises so I can restart training with the best chance of staying healthy while building a huge aerobic base for the 2021 Cocodona 250."
Aneta Zeppettella
"I've been exploring many Ohio trails. Trying to run FKT on a double pass on Twin Valley Trail (50 mi) with my dear friend tomorrow." Spoiler: she did it! 
Catra Corbett
"I'm running lots of virtual races . Also going out on the 08/09 to Fastpack the JMT, something I do most summers. The only 3 official races I have left on the calendar are Beyond Limits Ultra 72 hour, Javelina 100, and Moab 240." 
Tim Snow
"Had surgery on March 6th, then everything shut down so I had no PT. I found someone online to consult with and started making progress until I wasn't...I developed tendinitis in the knee that I had surgery on. So I've finally found an IRL PT who specializes in runners and cyclists, and he is having me start from the start. Yesterday's run was 8x1 min run/walk intervals. I progress until I run a full 30 minutes...8 weeks from now. 6 runs/wk. I'm supplementing with lots of cycling for cardio and I hope that, once this cycle is done, I'll be able to be back to running and finally be healthy!"
Kelyn Curitomay
"During this COVID-19 I became supervisor at my job, I graduated from college as a Valedictorian, I became a "Teacher" of my 2 kiddos and I keep training for a 100 miler that may happen in October - Midstate Massive 100!"
Megan DeHaan
"I have still been running and training even though our schedule on the ranch has been bananas. I have IMTUF100 coming up so far and hopefully it doesn't get cancelled! Hired a run coach to help me be proficient and consistent with my time. Race hasn't happened yet so my dog will have to do!"
Maria Nina DeLucia
"Biking and running and occasionally swimming! Scaling back, having fun with unstructured workouts and hoping to race Ironman Chattanooga in 2021! Will be doing virtual Broadstreet 10 miler and Virtual Love Run half in October and maybe...virtual NYC marathon."
Marc Gallant
"For me there have been no races and none on the horizon. With that said I'm still on pace to smash my largest mileage total in a year. Currently I'm aiming to run 70-80km a week and have been keeping it entertaining while completing challenges from The Coast Mountain Summer Scavenger Hunt. I'm also currently planning to run every street in my town in September."
Rachel Elizabeth
"Prepping for a 350 mile run in a few days!"
Thank you to our amazing Trailblazers for being a constant source of positivity and inspiration!
Support Crew
No matter what your adventure looks like, we're here to support you in all your fueling needs! If you have any questions, reach out to us at supportcrew@tailwindnutrition.com.