The Evolution of the Trailblazer Program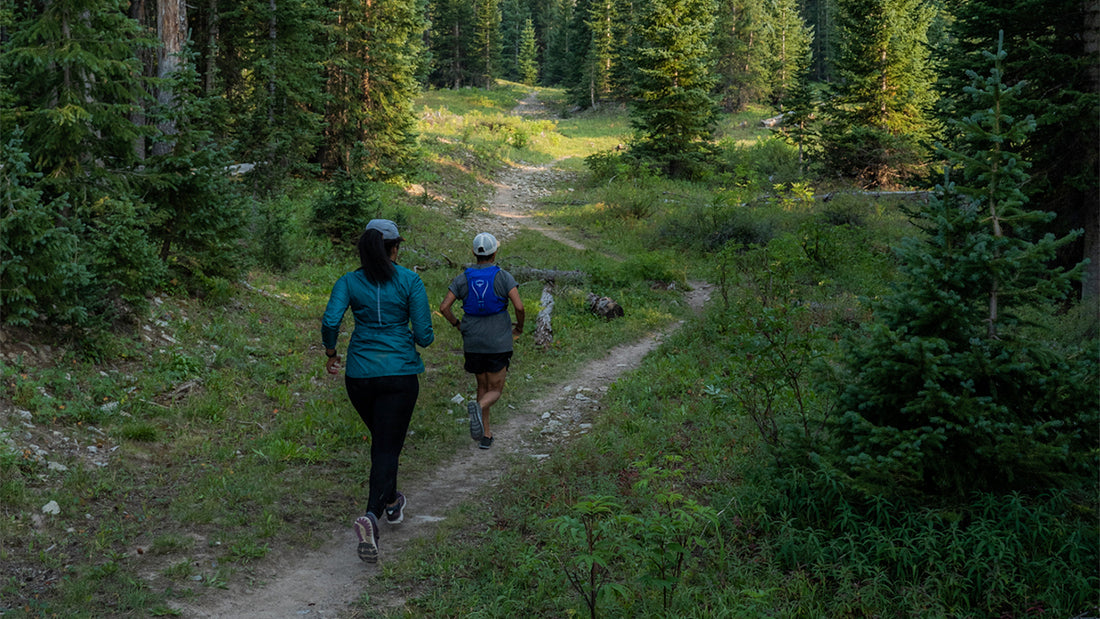 By Maggie Guterl, Athlete and Event Manager
The Beginning
In 2013, a small group of Tailwind super fans were assembled. There were about 10 of these enthusiastic athletes and the first ambassadors (soon to be Trailblazers) were born. There were no applications.  A relationship between Tailwind and athlete formed naturally and this small group of ambassadors just grew. Tailwind was gaining traction in the endurance world via word of mouth, and this group of die-hard Endurance Fuel fans was a large part of this (Rebuild did not yet exist!). 
From Word of Mouth to National Interest
Eventually enough people were reaching out to become a Tailwind ambassador that there became a need for an application. The response to the first application in 2015 was overwhelmingly positive, and the number of applicants was humbling. I started with Tailwind Nutrition part way through the application process in February of 2019. My team and I sorted through over 600 applications. The Trailblazers the year prior consisted of less than 50 athletes. In 2019, we expanded to 75 Trailblazers. The hardest part was turning down over 500 athletes. The level of care and thoroughness that went to each application was inspiring. We resolved to expand.
Expanding and Adapting
The following year, in 2020, we launched applications and received over 1,200!  We had 100 spots and so the work began. I moved the long time Trailblazers to an Alumni program (about 47 athletes!) in order to make room for new athletes.  Again, we were floored by the stories people shared. So many success stories and so much sincere passion for Tailwind. Turning down 1,100 people was not taken lightly. 
Then the pandemic hit just as announcements went out. It was an odd year but at the same time, our Trailblazers still found ways to share Tailwind by word of mouth or dropping samples on friends' doorsteps. We launched our hospital donation program (we donated nearly 15,000 stick packs to hospitals in North America). Our Trailblazers were eager to help and nominated their local hospitals. They even donated stick packs on our website via their own dime. We were super proud, and it inspired us to explore more ways in which we could expand this program.
The pandemic raged on, and applications for 2021 were launched in the fall. This time we left our applications open for only two weeks. (If you don't want to miss our application launch for 2022 make sure you are signed up for our emails and follow us on social media.)  In spite of that fact, we received close to 1,000 applications. Armed with new software and a new plan for managing the Trailblazers, we expanded the program to over 250 athletes. There is at least half a century age difference from our youngest to oldest Trailblazer. In the early days, Tailwind grew quickly with the mountain bikers and runners.  We now have athletes from an even wider range of sports. From endurance skateboarding to skiing, obstacle course racing, adventure racing, to stand up paddle board to even motocross, we have Trailblazers that represent it all. We were even able to grow to 12 athletes from our neighbor up north, doubling the number of Canadians from last year. 
With the excited responses from the accepted Trailblazers, I also received an overwhelming gracious response from those we were not able to accept this year. Those emails were truly inspiring and I am grateful we have such a rad fan base at Tailwind Nutrition. I am really excited to see where this team takes us going forward. Here's to another great year! 
Happy Trails,
Maggie