Thru Hiking with Tailwind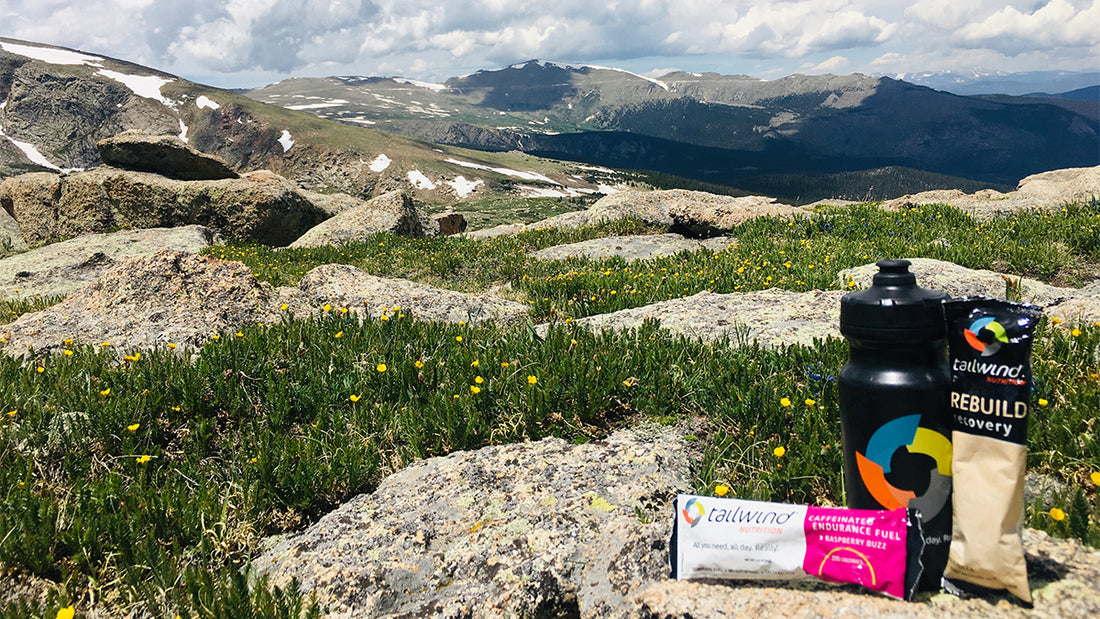 By Rose Betonio
After a year of planning and decision making, my husband and I set off on the Colorado Trail in the Summer of 2019. We had spent a lot of time trail running segments of the trail and the plan to thru hike was inspired by all the beauty the trail has to offer. Plus, the Colorado Trail Foundation does an amazing job maintaining the trail and provides so many resources for planning hikes. That made the process of putting together our plan really easy. 
Resupplies Along the Trail
We started the Colorado Trail in Durango, CO (Tailwind's HQ!) going northbound to Denver. The majority of hikers go southbound, but we wanted to finish close to home. We rented a one way rental car and drove to Durango, dropping off supply boxes along the way. We had a box at Twin Lakes, Monarch Crest, and Molas Lake campground. Our final resupply would be in Frisco, so we opted to not have a resupply box there and just resupply at the stores in town since there was a bus stop near the trail. We had planned to finish in 23 days and wanted to stay on trail as much as possible.
Fueling Plan
Our supply boxes contained 2 freeze dried meals per day, with enough snacks to cover in between the meals. We also had enough packets of Tailwind Endurance Fuel for both of us to stay hydrated during the day and also provide additional calories while we hydrated. It was also nice to have some flavor to our filtered water, especially when going through areas with lots of cattle. We also included Rebuild Recovery for both of us to drink in the evening when we finished the day's hike. The recovery drink really came in handy as we came across another thru hiker that was having trouble eating solid foods. We offered him some packets of Rebuild, and he loved the taste and found it was easy for him to drink. He ended up hiking with us for 4 days and the Rebuild really helped him rebound from his funk.
Reflecting on the Journey
The journey was challenging, but rewarding in so many ways. We finished a couple of days over our scheduled finish date (25 days total). If we could have changed anything, it would have been to have more days to complete it. We felt pressured to get in a certain amount of miles each day and when we didn't, we felt behind. The upside is that it kept us moving, even during the times we were very tired. We also ran out Tailwind on the final stretch between Frisco and Denver. We should have dropped off a supply box in Frisco in order to continue with the same nutrition plan all the way to the finish. 
Support Crew
If you have any questions for Rose or the Tailwind crew, reach out to us at supportcrew@tailwindnutrition.com. To follow along on more of Rose's journeys, be sure to check out her YouTube page.