Tailwind Staff Goals for 2023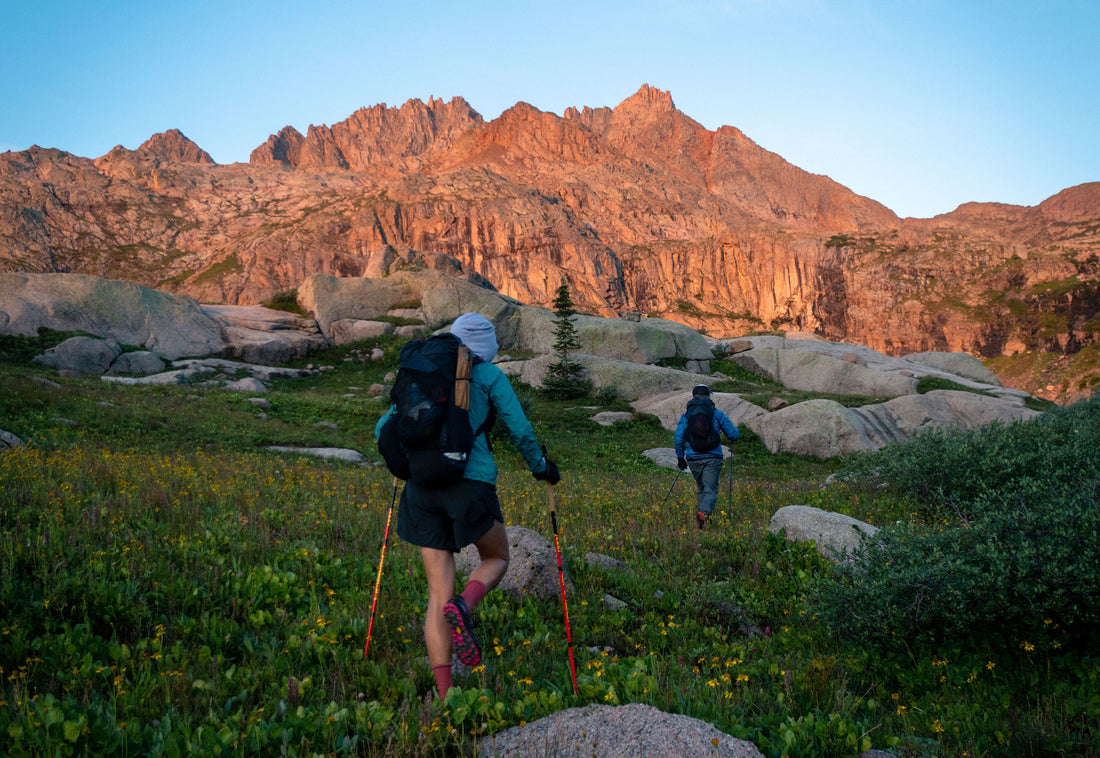 Sean
My goal for 2023 is to work towards being fluent in Spanish. I would love to be able to communicate with a larger group of people at events and in day to day life!
Monika
I got myself a new goal and will be in a 1/2 Marathon in 2023. I figured since the Turkey Trot was already 5 miles, I can do a few extra miles. My knees unfortunately do not like me running anymore, but I am getting really good at walking fast. My goal is to do it in under 3 hours.
Damian
My personal goal for 2023 is to swim in open water. I'm just a regular guy that has their own routine. Working hard and being a father doesn't always leave space for personal activities but I'm lucky I have mine. Swimming. I love to swim and try to improve myself each week, swimming 100 meters more each class or to improve my time. Working at Tailwind Nutrition, with awesome people that are really committed to their active and healthy lifestyle makes me have the desire to take the "next step" and crush a personal goal, train harder and swim in open water. It can be hard since there aren't many places to train in my city but well...let's find out if I can do it. I'm already excited just to mention it here. I will try to reach it for sure. Thanks to the Tailwind team!
Lars
My goal is to get out there and knock out at least 2 more 14ers this coming year! Just moved down here to Southwest Colorado from Northern Colorado 6 months ago and I have all the San Juans to explore! I am looking forward to using some endurance fuel to get me up there :)
Cat
My goal in 2023 is to start pursuing art again! I have spent most of my life self-identifying as an artist... but my passion for it faded in the last few years. My favorite medium will always be clay. I pursued ceramics heavily for three years, but I have not had a chance to do it since. If I can't make ceramics work, I would like to take up metalwork as an alternative. 
Brer
I do have a goal of learning to sail. I bought a small boat and will be going with Cory from shipping. 
Jeff
One goal is to spend more time on the board and less time inhaling water from the Sea of Cortez kiteboarding in La Ventana, Mexico in March. Eating more tacos. More time biking in the desert and catching tulips with Jenny. Also catching my shadow.
Maggie
Hike the Colorado Trail as fast as I can self-supported.
Chris
My fitness goals in 2023 are to stay fit enough to go out and have some fun with my boys: I want to maintain a level of fitness to be able to get "off the couch" to kayak, ski, run, bike or whatever with them. I will do a couple of half marathons (one road, and at least one trail like the Moab 1/2 again), and a few rides (Iron Horse, 12 Hours of Mesa Verde, and others that become available)... If I get to know the snow, I want to do some backcountry (but may put that off for a year). I'd also like to get to know the trails in this area, both run and mountain bike... I have not explored them near enough. If time allows, I will join Devo Dads (to meet bikers) and/or Durango Trail runners (to meet runners), and river surfing in the spring.  No ski groups, because, as you know there are "no friends on a powder day"!
Jenny
A "concrete" goal of mine would be to clear this steep technical boulder descent on a local trail. 
Dirk
I am planning to do a 3 day Kayak camping trip from Bellingham out to San Juan Island next June. There can be some very challenging tides, but it definitely has some huge rewards. Typically the areas between the islands are fairly sheltered from the wind and open ocean waves, but that is not always the case, so you have to be prepared for anything. My paddle around Lummi Island this year reminded me of the need to over prepare. 
 There is quite a bit of wildlife in the way over, lots of seals, porpoises, bald eagles and other birds as well as a few large pods of Killer Whales. The Biggs Killer Whales are mammal feeding and the occasional Southern Killer Whales eat salmon. I have viewed them many times from the shore, and quite often they will come within 10 feet of you. I have seen them pass within 2 feet of Kayakers, so it may get a bit intense.
 My second goal is to do the RSVP ride from Seattle to Vancouver WA on August 26th and 27th. I think I will do the 2 day version, but some folks just do it in one day, so I will just have to see how I feel. Since I live in Bellingham and that just happens to be the first day stopping point, I can be totally flexible. It is 206 miles of pristine NW backroads. Some of the ride skirts the coastline and runs along the legendary Chuckanut Drive.
It's in the top 10 recreational rides in the country and it will be a great addition to some of the other epic rides I have done, like the Death Ride (a few times), the Tour Of the Unknown Coast (also a few times) and lots of century rides over the years.


Lexi
One goal I have for 2023 is to complete a week-long bikepacking trip. Location TBD, but definitely on a mountain bike and would love the chance for it to be in another country. 

Megan
My goal for 2023 is to run a burro race! I have my eye on the Leadville Boom Days short course (15 miles) and I'm hoping to pair with my racing partner in early January.
Photo provided by: Eszter Horanyi