Using Tailwind in Hunting and Backcountry Excursions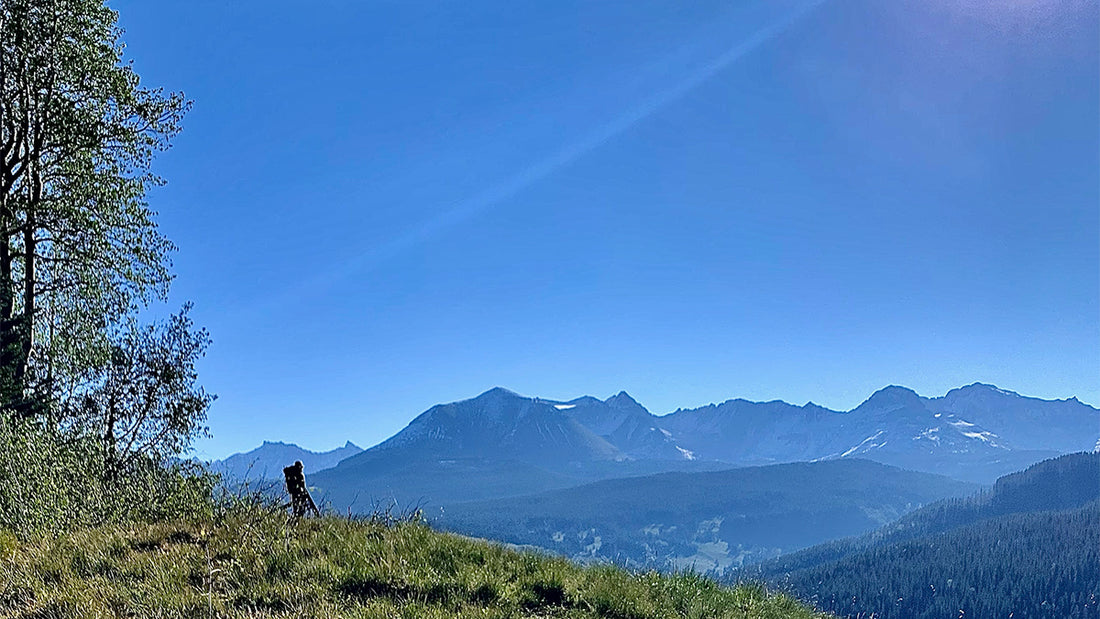 When preparing for an arduous journey into the backcountry, being able to move efficiently and unencumbered increases the radius you can travel from basecamp. This often translates to a super light backpack. When you add in challenges of stalking game, navigating, and hauling out upwards of 80 lbs of meat (and multiple trips), keeping yourself adequately fueled can be a challenge. That is where Endurance Fuel comes in.
What is Tailwind Endurance Fuel?
Tailwind Endurance Fuel is a powder that contains calories and electrolytes. It mixes clear when added to water and has a light, easy-to-drink taste. It is made to be consumed while you move for steady energy and hydration. Endurance Fuel comes in eight flavors - four caffeinated and four non-caffeinated.
Why Endurance Fuel in the Backcountry?
Because Endurance Fuel mixes into your water, you can premix everything at basecamp. This saves space in your backpack and eliminates the need to pack out trash and packaging.

Drinking Endurance Fuel allows you to avoid the periodic and inconvenient stops to eat. Every time you take a sip of water, you're getting calories and electrolytes.

Intaking steady calories during backcountry travel avoids low energy crashes. When you are fueled, your focus is sharper, you avoid injury, and you can go further and faster.

Drinking adequate water and electrolytes prevents muscles cramps.
Back at Camp
When you're back at basecamp eager to kick off your boots and relax, nothing hits the spot like a bottle of Rebuild Recovery. With carbs, protein, and electrolytes, Rebuild increases energy, reduces muscle soreness, and rehydrates. One bottle will have you ready to head back out for the next day of hunting.
We're Here to Help
Do you have questions about our products or ways you can incorporate Tailwind into your next backcountry excursion? Reach out to us at supportcrew@tailwindnutrition.com.