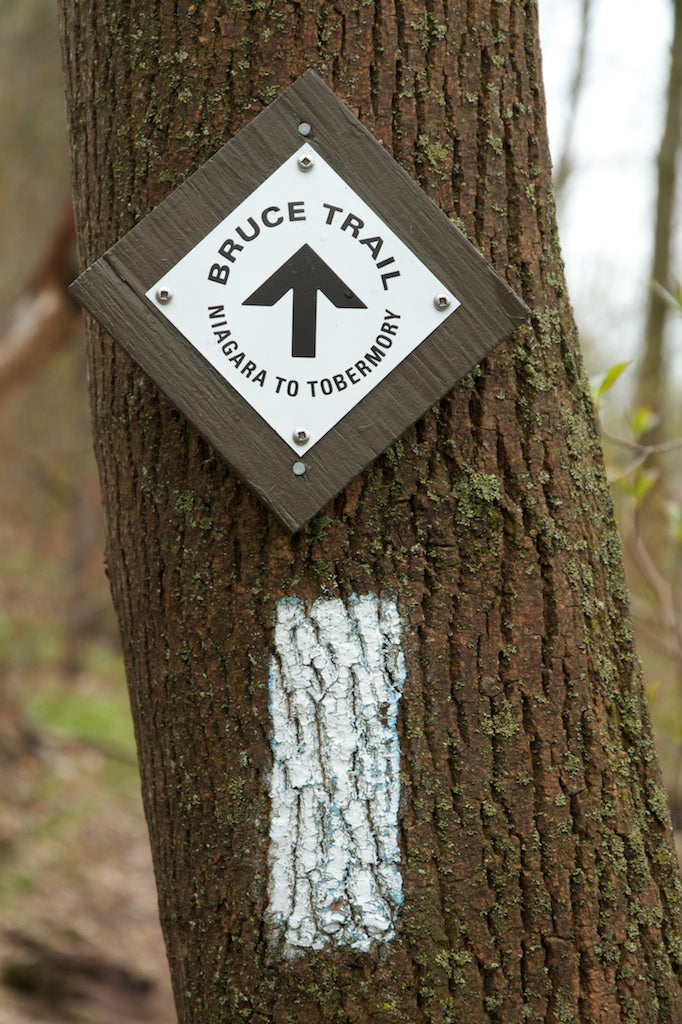 At Tailwind, our customers genuinely inspire us every day. We follow your training struggles and personal journeys to achieve your ambitious goals. You make us excited to get up every morning and do what we can to help you get to the finish line. In the case of Tad Meyer and Alex Hall, however, our admiration reaches stratospheric heights. This pair of ultra-runners will be undertaking the biggest challenge of their lives. Starting on Memorial Day weekend, they will be running 1000 miles, or 40 miles a day for nearly three and a half weeks, in what they call the See Our Symptoms (SOS) Run: a Million Steps to Mental Health Awareness and Suicide Prevention. The running expedition will span the entire Bruce Trail in Ontario, Canada from north to south, then continue on to the Erie Canalway Trail in upstate New York from Buffalo to Albany.
Needless to say, when the men asked us to sponsor their run we didn't think twice.
According to the American Foundation for Suicide Prevention
, suicide is the 10
th
leading cause of death in the US accounting for 44,965 fatalities each year. For Tad, however, it is about more than just statistics. In April 2017, he lost his mother to suicide. "For 70 years, she was the embodiment of joy, affection, compassion, goodness, tenderness and pure love," Tad recalls, "But sometime after her 70
th
birthday, something changed." Though she had the attention and support of her children, husband, psychiatrist and neurologist, no one realized how much anguish she was in, and shortly after her 72
nd
birthday, she took her own life. For Tad and Alex, this 1000 mile run is a race to save lives. "We need to start talking about mental illness, depression and anxiety the same way we talk about cancer," Tad asserts. For Alex, a firefighter, joining Tad was a no-brainer. "No one in my profession wants to talk about suicide because of bravado." But considering first responders have 10 times the rate of attempted suicide as the general population,
according to the journal of Emergency Medical Services
, talking about it is exactly what we need to be doing. The challenges of undertaking an epic expedition of this size are daunting. Tailwind helps simplify the logistics nightmare on many levels. "As any endurance athlete or ultra-runner knows, if you fail the logistics test, you are setting yourself up for failure overall. Not only do we get an easily absorbed calorie and electrolyte laden hydration product, but we get it all-in-one. We don't have to worry about pills, gels, and other sources of muscle relaxing calcium and magnesium." As lifelong athletes and ultra-runners for about ten years, the men have tried nearly every endurance nutrition product on the market. Tad had frequent GI problems on his ultras, but now with Tailwind he never gets gut rot, bloating or reflux. Alex noticed that other products he used in the past left out magnesium and calcium, which would lead to cramping on his long runs, but that with Tailwind there was no need to supplement. "We used to have to pack assorted calories, pills, and chewable supplements to get the correct mix of items for a single day or two ultra-event...let alone, a multi-day expedition. With Tailwind however, logistics dictate we pack and mix one thing to replace all of that stuff. We both notice our ability to focus during training has increased as well. And with that, our recovery has been better, and so has our digestion overall." All of us at Tailwind are rooting for Tad and Alex to not only successfully complete their epic 1000 mile run, but to also raise awareness for mental health education and to support all those who've lost a friend, colleague or loved one to suicide. This chronic and growing problem couldn't have better champions to tackle it than these two athletes. If you would like to support them too, please consider
donating to their campaign
.