Run Group Feature: Santa Mujeres RC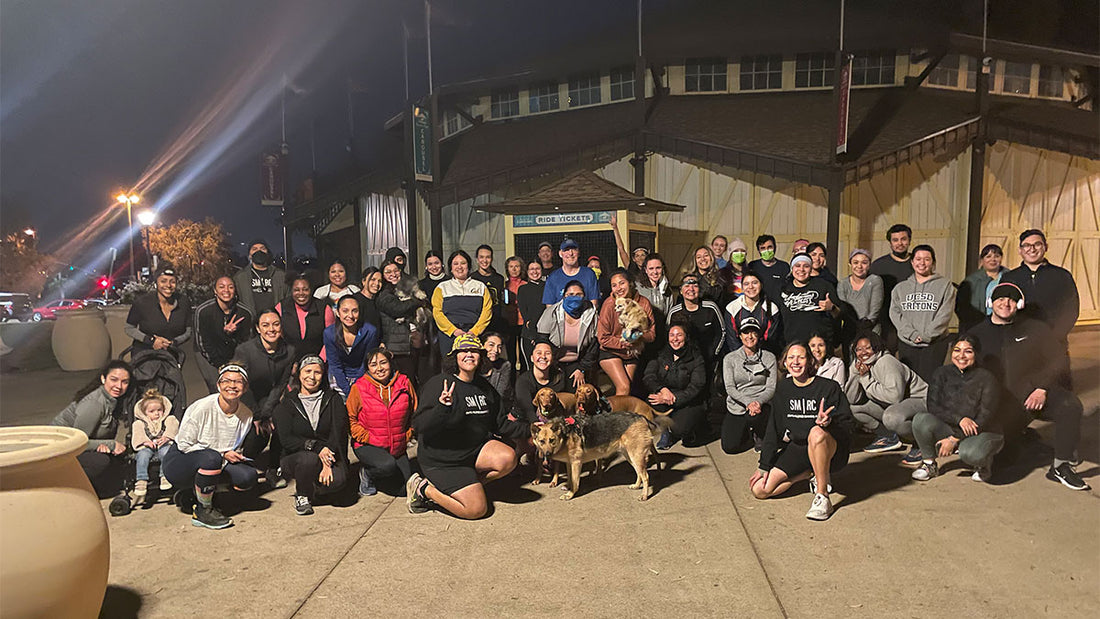 Did you know that Tailwind supports running groups all across the country? We are firm believers in local sports groups and their ability to bring people together, create appreciation and stewardship for the environment, and provide a safe place for all athletes.

Tailwind is so stoked to bring you the second blog in a new series where we highlight running and cycling groups across the country. Each month you'll find a new interview with a group leader who is making an impactful change. Today we are featuring the San Diego running leaders, Priscilla and Virginia, from Santa Mujeres Run Club.

We are Santa Mujeres Run Club!

We were founded by two Latina women, "Chicanas," Priscilla and Virginia. We are best known for our 1 mile & 5k run every Thursday in Balboa Park. We also hold a 5k in Barrio Logan every 2nd Saturday, and every 4th Saturday we run a new distance in a new location. We even hike sometimes!

We are always led by women, and we give BIWOC opportunities to lead in our space. We believe we are making a change in our community by providing a free safe space for BIPOC to run at any level–for beginners and seasoned runners alike. We have created a space truly for ourselves where we support each other and encourage each other to reach for goals.

Our run club regularly participates in unity runs with BIPOC-led run clubs such as Black Men Run, Black Girls Run, Unity Runners, Badass Lady Gang San Diego, and more. We love running with our friends from other running clubs. We know it gives our runners a chance to meet new people, including people that might not look like them. In February, we participated in the Black History Month 5k/Run for Breonna hosted by Unity Runners, one of many community events we enjoy supporting.

We have recently put together our very own USA Track & Field team. As a competing team, we provide opportunities for people of all colors, sizes, and paces the chance to run on a supportive team. For our runners looking to start racing, we eagerly provide our favorite running plans and tips, and we even love to train as a team. All for free. By providing a 1-mile option we also give people the chance to try it out, or work their way up! We are happy to support all of our BIPOC athletes and aspiring athletes.

Our biggest inspiration has been seeing our runners feeling happy and accomplished. Our runners are definitely our biggest inspiration. We love seeing them improve and we do our best to support all who choose to run with us. We provide a space that does not discriminate. We have runners of all ages and backgrounds. We have mother and son duos, father and daughter duos, senior runners, and teenagers. We are so proud of all of our runners.

We are really proud to hold a space that black and brown people feel comfortable joining. We know it's sometimes hard for people of color to be active or social. We appreciate everyone that comes to our run club.
––
It is so great to see Santa Mujeres RC supporting BIWOC runners in the San Diego community. Uplifting runners of all ages, backgrounds, and levels is incredible! We don't see this enough in the running community. Make sure to check out Santa Mujeres RC on Instagram and reach out to them about joining their weekly runs! Happy trails!