Robert Killian's Race Day Tips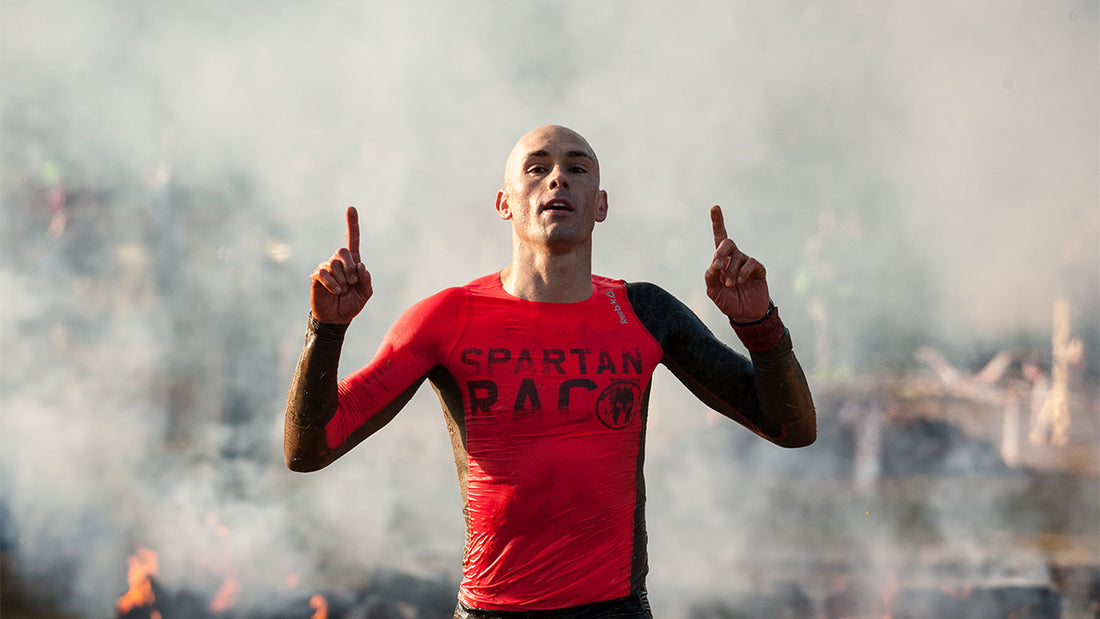 How Robert Gets Race Day Ready
To help you get ready for race day, we partnered with Obstacle Course Racing (OCR) athlete Robert Killian, to get the inside scoop on his routine, what brands he likes most, and how he gets mentally ready for race day.
We wish Robert all the luck as he trains and gets ready to tackle the Spartan World Championships!
Q&A With Robert Killlian
Tailwind: Hi Robert, thank you for partnering with us and helping our customers get race day ready. For those not in the OCR space and who might now know you, can you please give us a brief intro and why you love your sport?
Robert: I'm Robert Killian, 2015 Spartan Race World Champion and 2018 North American Champions, Combat Veteran and current member of the California National Guard. The thing I love most about OCR is that it puts all aspects of fitness to the test; endurance, strength, speed and most important mental toughness. Off the field the OCR community is like no other sport I've been a part of. The athletes are truly the most supportive and positive which just makes for a great experience no matter where you go.
Tailwind: What are your favorite race day products and brands?
Robert: My favorite race day products are Caffeinated Tailwind Nutrition, Lock Laces, Craft Compression Shorts, Darn Tough Vermont Socks, Body Glide, Luminox Watch, and Ascent Protein.
Tailwind: How do you use these products?
Robert: I use Tailwind Nutrition as my primary source of fuel during my race as well as to plus up my glycogen stores days before an event. I especially like that there is a caffeinated version to give you that extra kick on race day.
OCR is a very demanding sport that is run through the toughest terrain which is why I don't ever have to worry about my shoes coming untied with Lock Laces. The elastic system also allows your foot to conform to your shoe better enhancing responsiveness while allowing for flex as your foot slightly swells when long distance running. Normal laces will stay tight and potentially injure your metatarsal bone.
Getting back to harsh terrain and obstacles that destroy normal apparel; I go to Craft Sportswear who just developed the first OCR specific shoe and double layered shorts and durable top that meets the demands of OCR. When running through creeks, mud, and other water obstacles it's so important to have a sock that won't stretch, bunch up in your shoe or rip. Darn Tough's merino wool endurance socks are perfect for OCR. They are backed by a lifetime warranty; you just can't go wrong with that!
I'm sure every endurance runner has experienced chaffing either under their arm pits, inner thighs, or that nasty bleeding nipple. That's why I always use body glide on those areas to prevent the problem before it starts!
For me it's very important to race with a watch and monitor my time during any event. I have my nutrition dialed in to know exactly how many calories I need to consume per hour of racing. Having a watch also allows you to spot your completion and get a time ahead or back to know what kind of distance you need to make up. If you've competed on the same course or distance in the past you should also know a round about time to finish so wearing a watch will let you know about how much time you have left to allow for adjusted efforts as needed. But most importantly durability and accuracy are paramount which is why I trust Luminox to meet the harsh demands of OCR.
Tailwind: How do you pack for efficiency during your training/racing?
Robert: One of the things I've always taken with me from my military training is packing. In the Army we do what's called PCC (Pre Combat Checks) and PCI (Pre Combat Inspections) which often include a layout. Normally before every training run or race I do a layout the night before to make sure I have everything I need and I event test and inspect my gear for wear. It's so important to not have something fail on you when you're 6 miles up a mountain with very few people around and limited cell phone reception.
Tailwind: Any other tips and tricks you want to share
Normally the week before a race I dial down on the intensity of my training. I really like to work on mobility and do a lot of yoga stretching. I try to get as much sleep as possible at night and hydrate often but not just with water as you can flush out your electrolytes. That's what I love about Tailwind Nutrition, it has just the right amount of electrolytes while giving you 100 calories of carbohydrate per scoop so you can plus up your glycogen stores (carbo load) the week before a race. I normally use Thursdays as my travel day and do an easy shakeout run on Friday to get rid of any anxiety or nervousness.
One of the best things you can do post race for recovery is to do a cool down run immediately after your race. It doesn't have to be long, about 10-20 minutes easy then go right into refueling your body with nutrition whole foods and hydrate until you feel the need to go to the bathroom. This will help flush out lactic acid. If able, soak your legs in an ice bath for about 10-15 minutes later in the day or even soon after your race. Do another mobility or stretching session and work out any soreness with a foam roller or other recovery tool. Eat a good dinner and get to sleep as early as possible to maximize recovery.
Thank you so much Robert and we wish you the best of luck in Tahoe!