Recipe: Vanilla Rebuild Pumpkin Spice Latte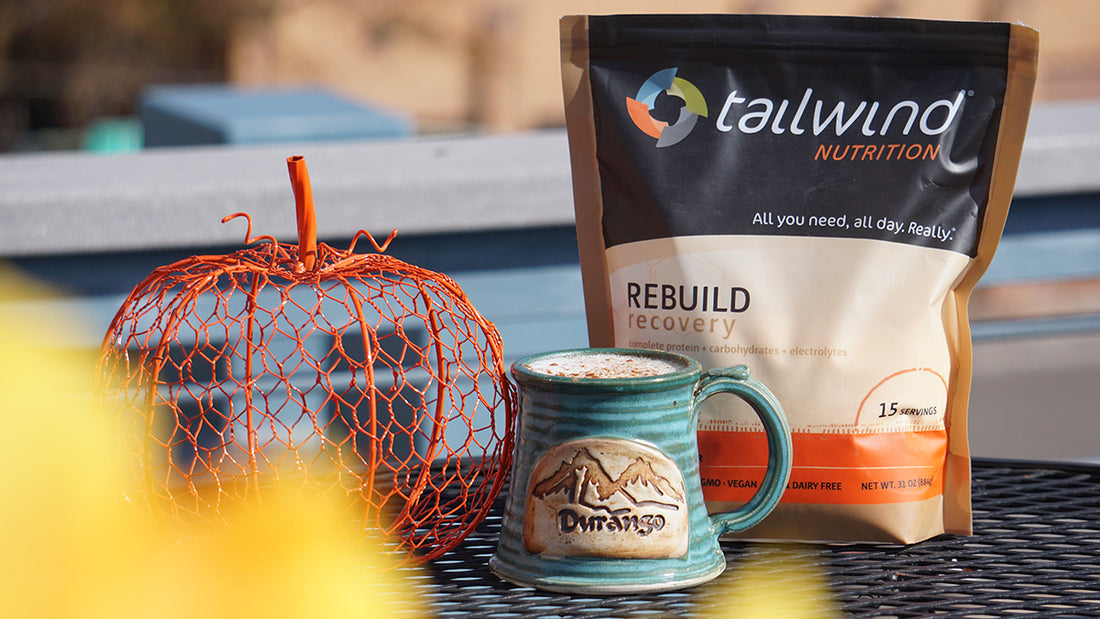 Reward yourself and heat up after a cold morning of training with this delightfully festive Vanilla Rebuild Pumpkin Spice Latte. Yes, you read that correctly.
Ingredients:
1-2 tablespoons canned pumpkin puree

1/2 teaspoon pumpkin pie spice

1 teaspoon brown sugar (optional to taste)

1 scoop/half a stick pack of Vanilla Rebuild

1 cup milk of your choice (we used oat milk)

1-2 shots of espresso (or cold brew concentrate, which we used)
Directions:
In your mug, whisk together pumpkin puree, pumpkin pie spice, brown sugar (optional), and milk.

Heat slowly over the stove top, stirring until everything is dissolved. If you have access to a milk frother, that also works well.

Remove from heat and stir Rebuild into the milk mixture.

Combine your milk mixture and espresso in your mug. Top with whipped cream (optional but definitely recommended) and dust with more pumpkin pie spice.
Enjoy your recovery!