Recipe: Spicy Tailwind Margarita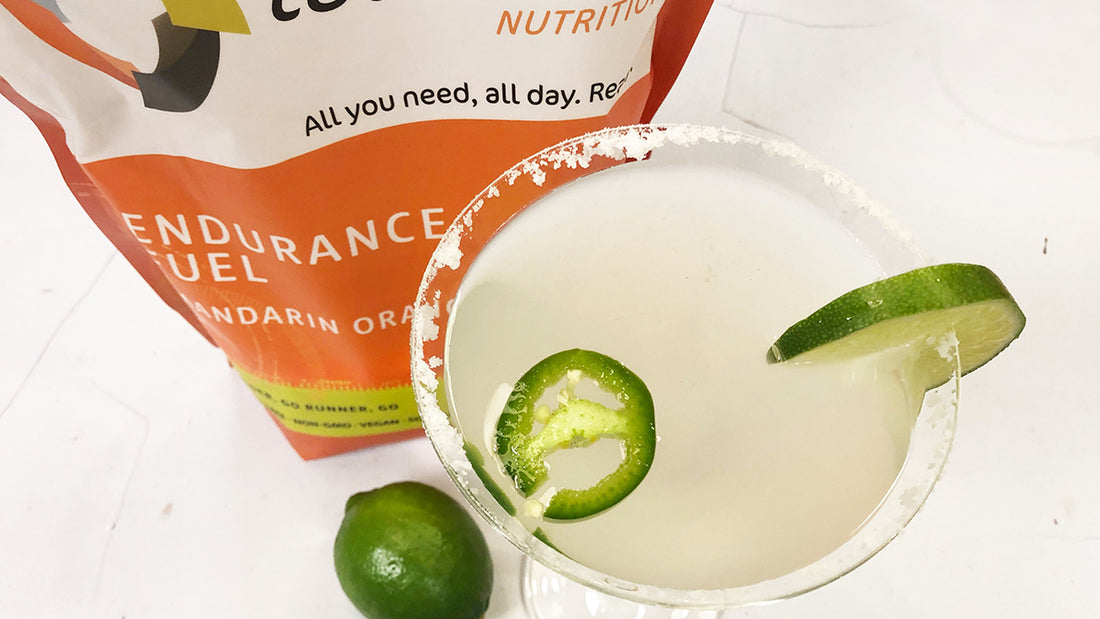 With warmer weather slowly creeping in, we decided to heat things up with this Spicy Tailwind Margarita. Refreshing and spicy, this summer-time cocktail will leave you wanting more!
Spicy Tailwind Margarita
Servings: Makes 2 bar-sized drinks, or 1 home-sized drink
Ingredients:
8 good squirts of lime juice (or 1 whole lime), to taste
2 scoops Mandarin Orange Endurance Fuel
10oz water
3oz silver tequila*
1/2oz triple sec*
Muddled jalapeño, to taste
Margarita salt
Orange for garnish (optional)

Directions:
1. Combine ingredients and shake with ice
2. When in doubt, add more tequila
3. Garnish with salt, lime, orange, and/or jalapeño
Bonus: Did you know Endurance Fuel also makes a great hangover cure? At least that's what we hear (wink, wink). We love that this cocktail doubles as a tasty adult beverage and hangover prevention!
*No alcohol? No problem! Turn this cocktail into a mocktail by skipping the tequila and triple sec.
Enjoy!