Recipe: Rebuild Shamrock Shake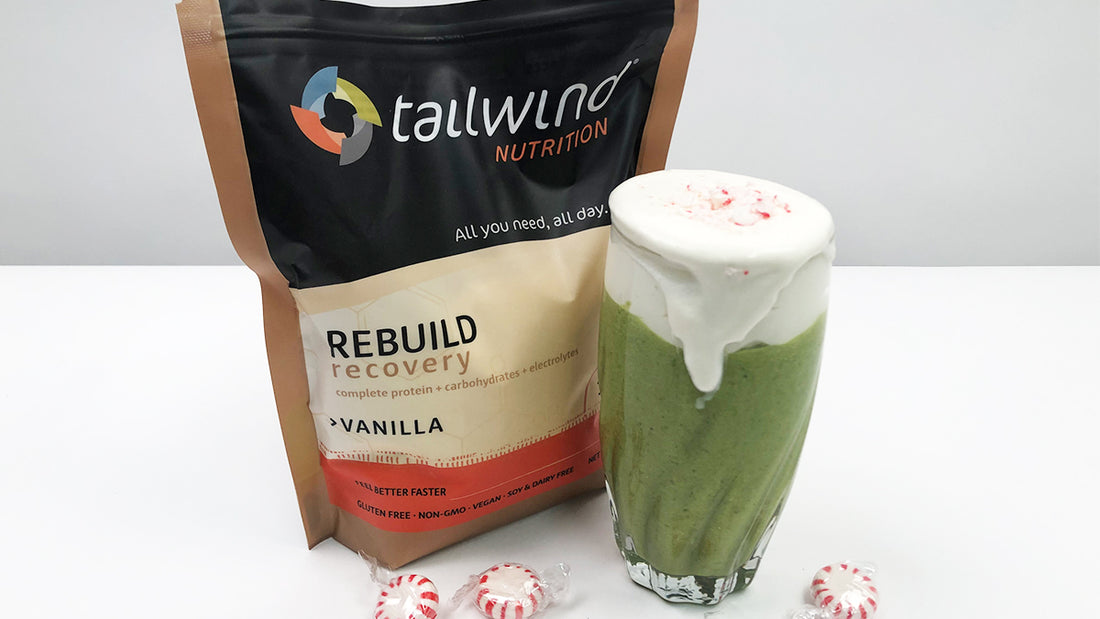 Happy St. Patrick's Day! In honor of the holiday, why not add Tailwind Rebuild to a classic festive food?
Today's recipe is a thick, creamy Rebuild Shamrock Shake that will not only aid your recovery, but also get you feeling festive (and leave you feeling minty fresh, too)! It's quick to whip up and a wonderful way to enjoy the satisfaction of a workout done well.
Rebuild Shamrock Shake
Servings: Makes 1 large smoothie
Ingredients:
2 scoops of Vanilla Tailwind Rebuild
1 cup canned full fat coconut milk (shake vigorously)
3 dates, pitted
1 medium banana (fresh or frozen)
1/2 tsp peppermint or mint extract
2 cups baby spinach, loosely packed
6-8 ice cubes (adjust based on desired level of slushiness)
Directions:
1. Add all ingredients to blender
2. Blend until smooth
3. Optional: top with whipped cream and crushed peppermint for extra "wow" factor
We recommend doubling the recipe to share with a friend. Enjoy!
Want to learn more about recovery? Check out our blog post on the 3 keys to recovery.
Content created in collaboration with Touching the Trail.