Recipe: Rebuild Popsicles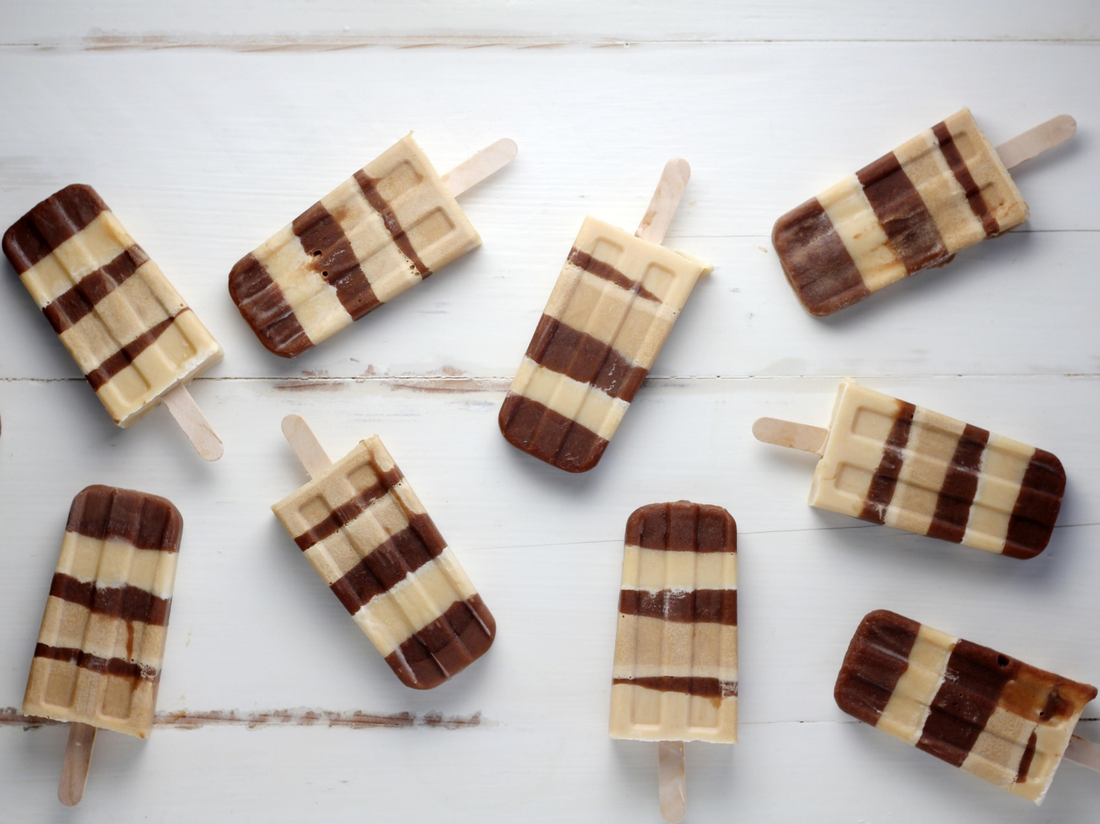 Looking for a sweet post-workout treat?! Well we have the recipe for you! Try this Rebuild Popsicle recipe to not only satisfy your sweet-tooth but to help your muscles rebuild after a tough workout. Sweet treat + recovery? What could be better?!
Rebuild Pops
Servings: Makes approx. 12 popsicles Ingredients: 2 Scoops
Chocolate Rebuild
(can add more if desired) 1 (14 oz) canned full fat coconut milk 1/4 cup vanilla almond milk 1 banana 1 tablespoon almond butter Directions: 1. Add above ingredients to blender and blend until smooth. 2. Sneak a taste to see how delicious they are ;) 3. Fill popsicle molds with mixture. 4. Place in freezer until solid. 5. ENJOY!!! 6. Experience brain freeze. Optional: add almond milk Bailey's for a more "relax and rebuild" type of recovery! Notes: - You can easily switch out the Chocolate Rebuild for Vanilla Rebuild if you prefer. Or, you can try adding both in for a little Tailwind Twist or to make the popsicles look more like the above photo. - We used canned coconut milk, not coconut milk from the container. - To make more creamy, feel free to add in yogurt. Now....off to your next adventure!!