Post-Western States Q&A with Tyler Green & Justin Grunewald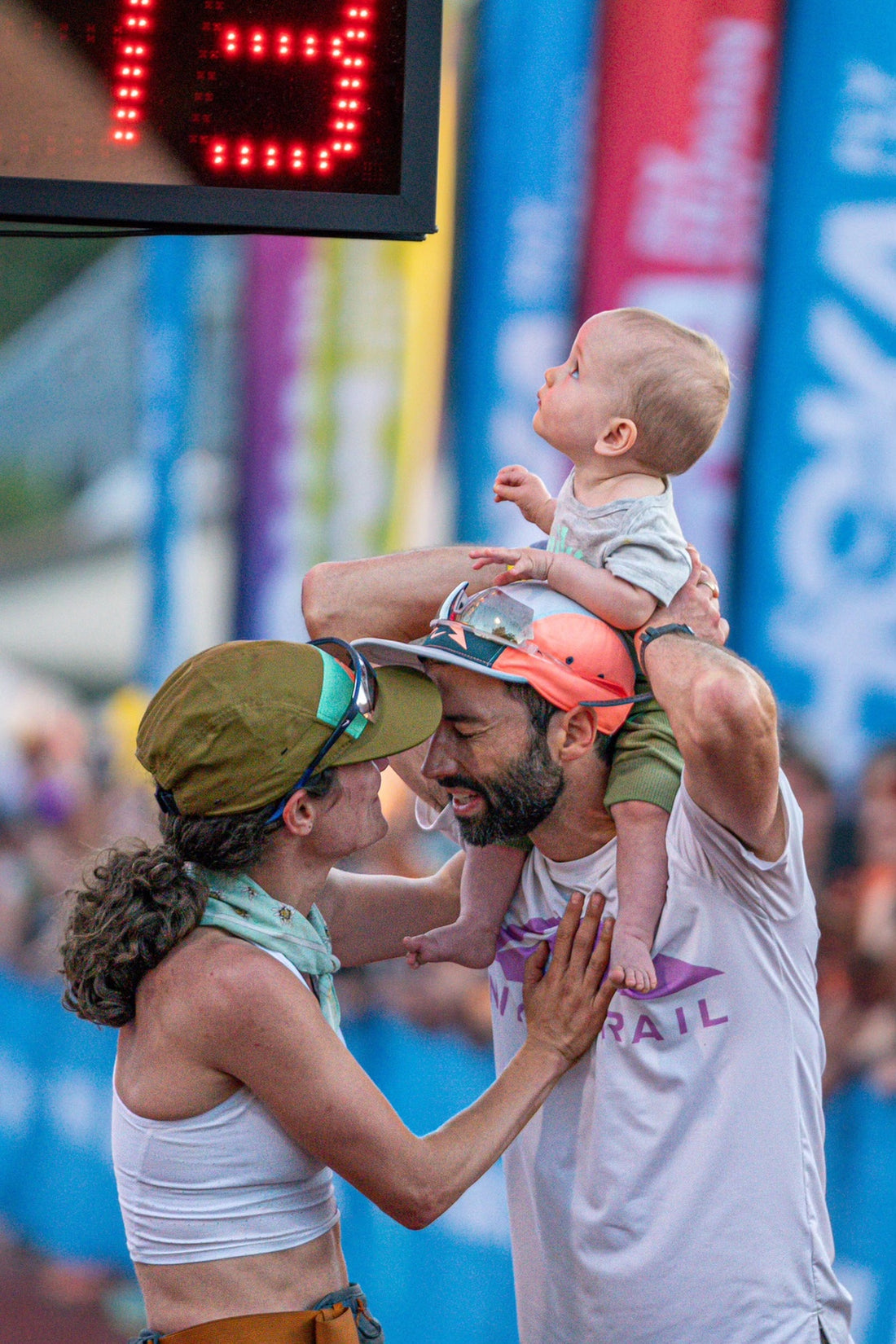 We're in the kickoff of summer days and for most ultra runners, that means the excitement surrounding the Western States results is still buzzing! If you're not in it, you've probably watched the live coverage and followed some of your favorite athletes along the way. 
We chatted with Tyler Green and his pacer Justin Grunewald, who lined up for his fourth Western States in his running career with his 2nd, 2nd place finish and a blazing time of 15:04:09.
We are still in awe of your performance Western States! Talk about how the race started out and is it what you were expecting with the snow and the milder temperatures. 
Tyler: The snow was a concern going into, but, once we were in it, it was actually a lot of fun! I worked with some other guys to pick the right paths and keep our eyes out for trail markers so we didn't get off course. The conditions were challenging but kept me engaged the whole time.
Justin, how long have you known Tyler and when did it come up that you would pace him?
Justin: I have known Tyler since 9/2019. He asked me to pace him around a month prior to Western States.
What have you learned in training from your first Western States to now and how has that developed your training for the consecutive years? 
Tyler: It's more about a progression of fitness. My first WS, training was mostly about getting a lot of long runs in to be prepared to run the distance. Now it's about training to race the distance, so mostly a lot of long runs with a focus on the demands of the race and doing it hard. 
What sort of logistical challenges did you encounter being a new dad and having a partner that was training for her own goals as well?
Tyler: We're learning to juggle and coordinate our schedules so we can both train at a high level while prioritizing our family and raising our boy. I did a lot more runs right from my house to save time not driving to trailheads. I think the restraints parenting puts on my running can be a good thing. I trained well, but didn't even have the opportunity to overtrain.
Do you have a favorite part of the course?
Tyler: I like the descents into Deadwood and Eldorado Canyon. Eldorado Canyon looks way different after the fires, but it's still a great section of trail to cruise. 
Justin: I technically haven't seen the whole course but I really enjoyed the section from Forest Hill to Green Gate as Tyler was really flowing and it was very runable.
Can you take us on the course to when you two were together and maybe share a high point or a low point and how you got through the low point (if any)
Tyler: We had a great time cruising and I really enjoy the companionship of those miles. It felt like a good long run with a friend where their presence naturally compels you to run a little faster. There weren't any terribly low points, but the final climb up to Pointed Rocks I could tell Justin was starting to get worried about me
Justin: I'd say 30/32 miles were really amazing and high. From the moment I joined Tyler at Forest Hill I just joined his pace line and enjoyed the ride. Coming up to Pointed Rocks Tyler seemed a bit at a low and I could feel Anthony Castales closing on us fast so that was a bit of a low point until Rachel joined him and they started moving again.
What flavors of Tailwind have you used on course over the last 4 years? 
Tyler: Haha probably all of them! Dauwaltermelon is refreshing for hot days so that's what I leaned on a lot this year. 
Did you have a mantra or strategy going into this year's race? Justin, did you have any talks with Tyler on strategy, tactics- anything you needed to know to get Tyler moving?
Tyler: My big goal was "No regrets". I wanted to walk away from this race knowing I had put myself in a position to win it. That meant being more aggressive from the start. I've been pegged as someone who starts conservatively, but this was not the year for that. You had to get going from the start and hope to hang on to the finish. 
Justin: The big thing to get Tyler moving was focusing forward and reminding him what the race means to him and his family.
I think a lot of people think pacing is a thankless job and in a lot of ways it is, but can you talk about what you took from this experience? 
Justin: Honestly, running with Tyler was some of the greatest teaching there is for a guy aspiring to do well at States. Knowing what it means to him and his family made it well worth the trip.
Tyler, will you be pacing Justin at any race in the future or would you pace Tyler again after this experience Justin?
Tyler: No plans at the moment, but I do hope this experience will be one Justin can use when he runs WS. He's been knocking on the door to get a Golden Ticket, so it shouldn't be long now. 
Justin: I'd happily pace Tyler again. 
What does recovery look like? 
Tyler: My whole family is headed to Eastern Oregon to camp. Rachel and I will do some hiking out there to get the climbing legs going again, but we'll also take a lot of time to just relax and enjoy the mountains from a camp chair. 
What is next for both of you? 
Tyler: I'll be running UTMB this year. I framed this season with the overarching goal of being in the top 10 in both WS and UTMB, so I'm part way there but it's a big challenge ahead. We'll be there about 6 weeks before the race so we can really prepare for that!
Justin: CCC at UTMB
Thanks for spending some time with us today and we wish you a fast recovery! Bottoms up!
Cover photo by Peter Maksimow