Spartan Race World Champ: Robert Killian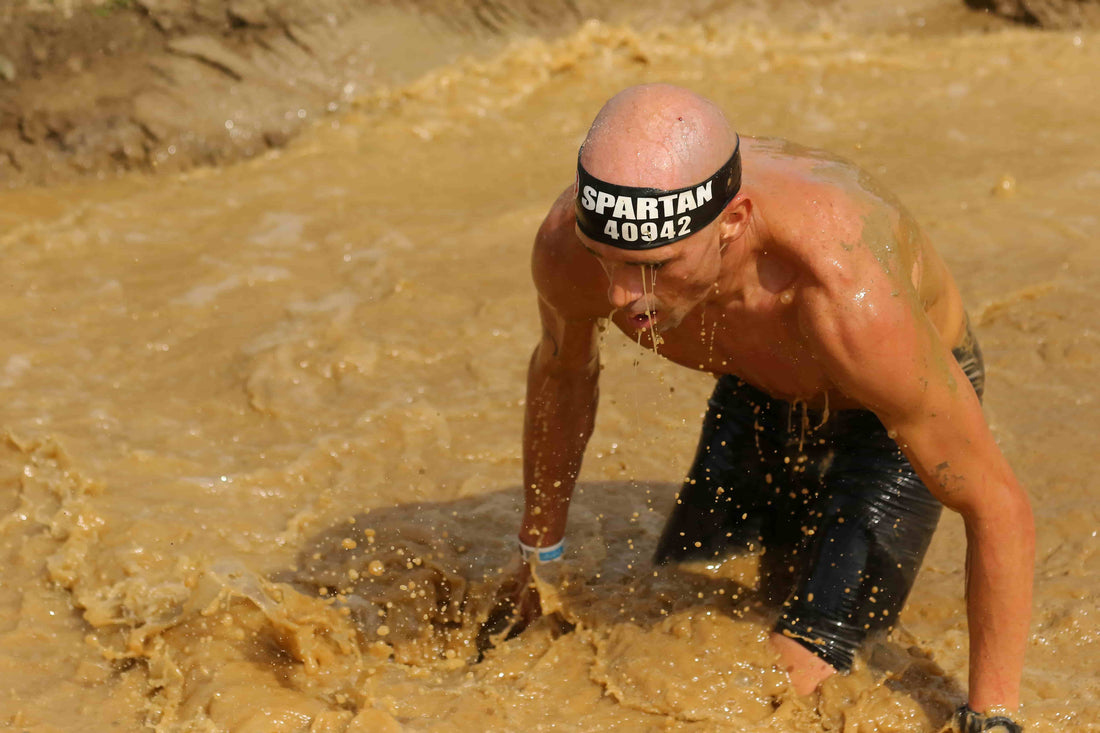 We had the recent opportunity to chat with Tailwind athlete and 2015 Spartan Race World Champion, Robert Killian. Currently Killian has been seen competing on the Spartan Ultimate Team Challenge with his team, the Commanding Officers. When he's not competing in OCR (Obstacle Course Racing), he's busy being a father, husband, active member of the CO National Guard, Special Forces, and 2016 Army Best Ranger. Throughout training and racing Killian uses Tailwind Nutrition, and we asked him a few questions about being a competitive Obstacle Course Racer and how he uses Tailwind to help him reach the finish line ahead of the competition.
How did you get into OCR and how long have you been competing? I started Obstacle Course Racing in 2015 when I was recruited onto the All-Army Sports OCR team. Our team captain Liam Collins contacted me after taking second place in the 2015 Best Ranger Competition. In 2014 I was a member of the Army Orienteering team which helped to develop off-trail running through the woods, having to break brush for much of the race to save time. This development, as well as years of training on military style obstacle courses such as the Darby Queen and Nasty Nick throughout Ranger and Special Forces training, are what really made it a seamless entry into the sport. I went on to win the Spartan Race world championship on my fourth official race in 2015 and have competed as a professional for two years now.
Why is Tailwind so ideal for OCR's? OCR demands focus and balance between all aspects of fitness, especially nutrition. Having full glycogen stores is key and I go right to the source with Tailwind to fuel my body.
We saw you've been competing in the Spartan Ultimate Team Challenge on NBC, can you share a little about that experience? As the sport of obstacle course racing gains popularity it's truly the community, with so many positive life stories about overcoming adversity, that makes our sport special. Last year NBC and Spartan Race teamed up to not only highlight some of those stories, but to pit teams against each other on obstacles that can only be conquered by working together. This is my second season on the show and it's been an amazing experience each year. The course is just under a mile and has a range of obstacles that test strength, agility, grit and teamwork. I've been fortunate to work with military veterans and members for both seasons, and I believe that even though we don't train or live near each other, it's the warrior ethos we live by that makes us a strong team. Be sure to tune in to NBC Monday nights at 10PM EST (9pm CST) and watch out for the Commanding Officers.
Do you mind sharing with us how you use Tailwind? My pre-workout fuel is Tailwind because I like to go right to the source with all-natural ingredients, no gut bombs or GI issues. Tailwind Nutrition's Green Tea Buzz is my pre-race fuel of choice, the caffeine really gives you that extra buzz needed as you conquer obstacles. On race day morning I'll usually mix half a serving of Tailwind with water to make sure I'm well hydrated and to prevent cramping. For longer training days Tailwind is the perfect liquid fuel when mixed with water, giving you 100 calories per serving and electrolytes needed to replenish what is lost.
Do you still get race day jitters? If so, how do to calm them and focus on the task at hand? I've been racing for over twenty years now and I absolutely still get pre-race jitters. However with obstacle course racing it's more excitement for the challenge rather than anxiety. Unlike other sports where you know what you'll be facing, every single Obstacle Course Race is different and literally anything can happen during a race. I've been in situations where I thought I was going to finish a race in a certain position but approached an obstacle to see another competitor stuck at an obstacle and I was able to overtake them by completing it. I think it's that excitement of never really knowing how the race is going to end up until the finish that keeps me coming back for more. With so many variables involved like terrain, weather, obstacles, and other competitors, I try to focus on other more difficult situations I've been in and overcome to help me focus on the race at hand. I also remind myself to just go out and have fun win, lose, or draw because in obstacle course racing you will be pushed outside your comfort zone and will put your limits to the test, which to some doesn't sound fun but you'll know at the finish!
One last question, just for fun ~ Do you have a mantra or song that keeps you going when you need it most in training and competing? I don't really have a mantra other than never quit. One of the races that stands out the most in my mind was at the 2015 ORCWC where I got stuck at an obstacle for 35 minutes battling hypothermia but refused to drop out of the race. I just kept telling myself, "Don't quit, Don't quit" and I dug deep and got past it to finish the race. I went back to the event in 2016 and finished as the top American racer and 4th in the world.