New Ways Around Newfoundland: Lexi's Bikepacking Trip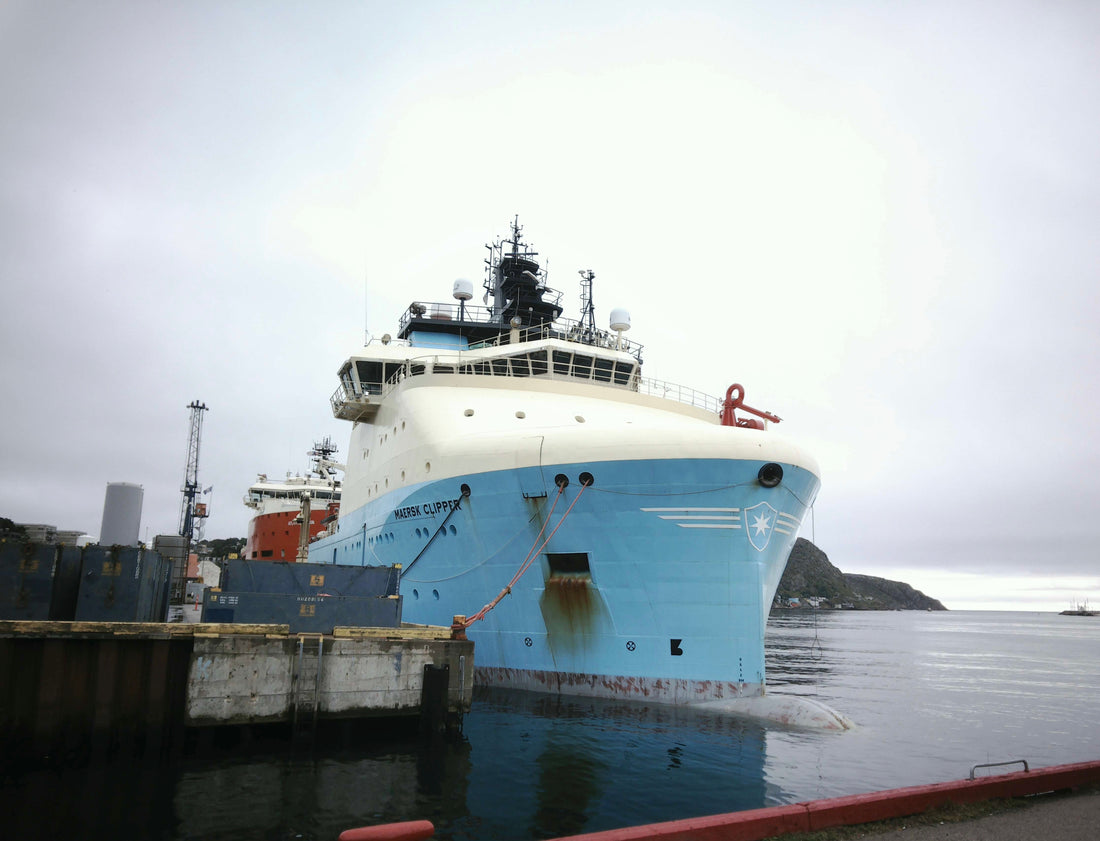 New Ways Around Newfoundland: Lexi's Bikepacking Trip. 
Lexi took two weeks to go north with two wheels, an awesome camera, and some memories she is willing to share with us! 
Before we dive into your most recent adventure, can you give us some background on your relationship with cycling? When did it start? 
Growing up in Durango it seems like bikes are always something you do, whether it is a means to run errands, mountain biking, or road biking it seems as if it is always there. I actually never got that into cycling until college though. Sure, we would mountain bike home after school through a trail system occasionally and I would use my town bike to get everywhere growing up but it never really lit my fire until college. I went to Fort Lewis College where you can hardly walk ten steps without running into a professional cyclist and found that all of my closest friends were on the cycling team. They encouraged me to try all the disciples again from road biking to mountain biking to standing in the mud cheering on cyclocross races until we couldn't feel our feet. I started to see the spark that is falling in love with cycling and the community it connects you to. 
After college, I really started to fall in love with cycling. I realized it had nothing to do with results, racing, or being the best at anything. Instead, it was a great way to commune with nature and see the seasons change. I have met so many incredible people through cycling and aim to make it approachable to anyone who is interested. 
What was your first bikepacking trip? What was the biggest learning experience you took away from it? 
My first bikepacking trip was a solo night up on Molas Pass on the Colorado Trail. It was a trail I had ridden before in a single day so I knew what the trail was like and there were very few unknowns (aside from what riding with a fully packed bike feels like). My biggest learning experience from that trip was it is okay to go slow. I went into it expecting to go the same speed I would on a normal day out and boy was I wrong. My bike was much heavier than I was used to and I had zero clue how much my front bar bag would change how my bike handled. I won't lie I beat myself up on that one with a big case of imposter syndrome but when I set up camp that night I was incredibly proud of myself. 
Can you share the biggest differences between a bikepacking trip and taking a trip overseas? 
PACKING! Hands down, without a doubt. Usually, if I am going on a bikepacking trip around home I am either riding from my backdoor or I am driving to a trailhead and have the luxury of space in my car for all of my extra items that I may decide to take at the last minute. When you are limited to the space constraints of a bike travel bag it makes all of the decisions on what to take even more crucial and overthought. 
Tell us some of the highlights of your most recent trip! 
Ha, that is hard to pick! I could speak volumes about the friendliness of everyone I met on my trip, everyone I met welcomed me like a long-lost friend. Newfoundlanders are known for their friendliness and they lived up to that! 
There are more than a few days I will relive in my head forever. One such day is the ride from Port de Grave to Bay de Verde. It is a 60-mile ride and that day the fog rolled in thick, it gave the feeling of being in a warm haze completely secluded with just me, my thoughts, and my bike. I saw no cars that day and the fog brought a sense of peace to the ride that was almost meditative. 
I also booked a treat for myself about mid-way through the trip to stay on a secluded off-grid island so I could ditch the bike for a few days. Having nothing to do but read, do some yoga, and let my mind wander was a wonderful decompression after traveling and biking for 5 days. Nothing quite beats a sunrise watching tuna jump in the water not 20 feet from your deck while your body feels the fatigue of riding. 
What advice would you give to someone looking into trying out bikepacking? 
Start with the familiar, pick a trail you love, and stretch it out over a night or a few days. It gives you the chance to figure out what worked for you and what you want to tweak for the next time out. Also, you don't have to have all of the perfect gear the first few times either, it makes it a bit more effortless, but it is not crucial.
Oh and that a camp stove is a must-have item so you can have a hot cup of Recovery Mix to curl up with at night! 
Where do you want to go next? 
Oh, where to begin on the list! There are a few close-to-home trips I want to complete possibly this fall but I am constantly in awe of different parts of the world every time I read through bikepacking.com and that certainly keeps the list growing.