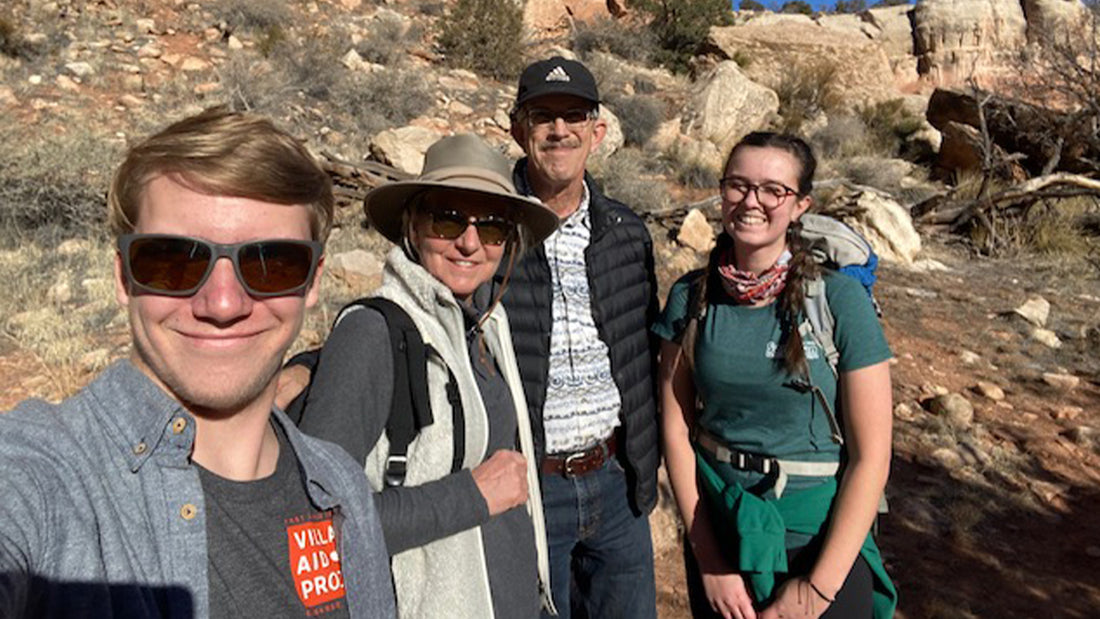 Today we are so excited to celebrate all of the moms out there! We asked the moms at Tailwind to tell us about their favorite or most memorable moments outside with their kiddos. Here is what they had to say.
Before we kick off this blog, we also want to send some love to those who have lost a child, who long to become a mom, miss their mom, lost a mom, and have strained parent relationships. We are thinking of you this Mother's Day.
Jenny, Co-Founder
My fondest memories are from our backpacking trips to Bears Ears National Monument. We had so much fun exploring nooks and crannies, ancient Puebloan ruins, and watching the sunsets and rises in the canyons. It truly is a remarkable place where we could disconnect as a family and just enjoy one another.
Pictured is of one of our early backpacking trips.
Monika, Quality Assurance Manager
I learned to wakeboard on Lake Powell at age 54. I have been an avid water and snow skier for most of my life. Never one to shy away from a new challenge, I decided to try out this new wakeboard my son had just bought. Everyone on our boat encouraged me, letting me know this is very difficult and a lot different than water skiing, so not to be disappointed, I will not make it out the first time. Much to my surprise and all of the people on the boat I made it out the first time around. Still can't explain how to do it, but have done it many times afterward. So as I am out on the wakeboard, I realize I don't know what to do next. Nobody had explained it to me since I was not to make it out anyway. So my son took it on himself, hung as far as possible over the boat, and yelled instructions at me: "mom turn the board", repeatedly until I heard it. LOL, water skiing is just going straight with the boat!
The picture above is with Ben (my son) in the forefront hiking at Canyon of the Ancients.
Bridget, Customer Experience Manager
When I became a new momma, I jumped in with both feet and quickly put my own wants and desires aside and put my kiddos wants and desires as the top priority. I, however, tipped the scales too far and forgot how important it is to have time for myself. I am slowly learning how to balance time for me and time for my kiddos as my kiddos get older. This is a lot harder said than done! As with parenting (and life really), we all have to create our own book of how-to's in order to live our best lives and it is a trial and error type of experience for everyone. I have recently found mountain biking again as my son has shown more and more interest in it. He has started riding with a local group and is absolutely loving it! He has pushed me to get back on my bike. And I am re-learning that this is my release, my go-to when I need to get out and clear my head. Riding on the trails is even more fun when I can experience it with my son! The memories are few for now, but there are many more to come as we ride together more often.
The picture above is of the two of us riding Phil's World in May 2022.