Recipe: Hot Recovery Mocha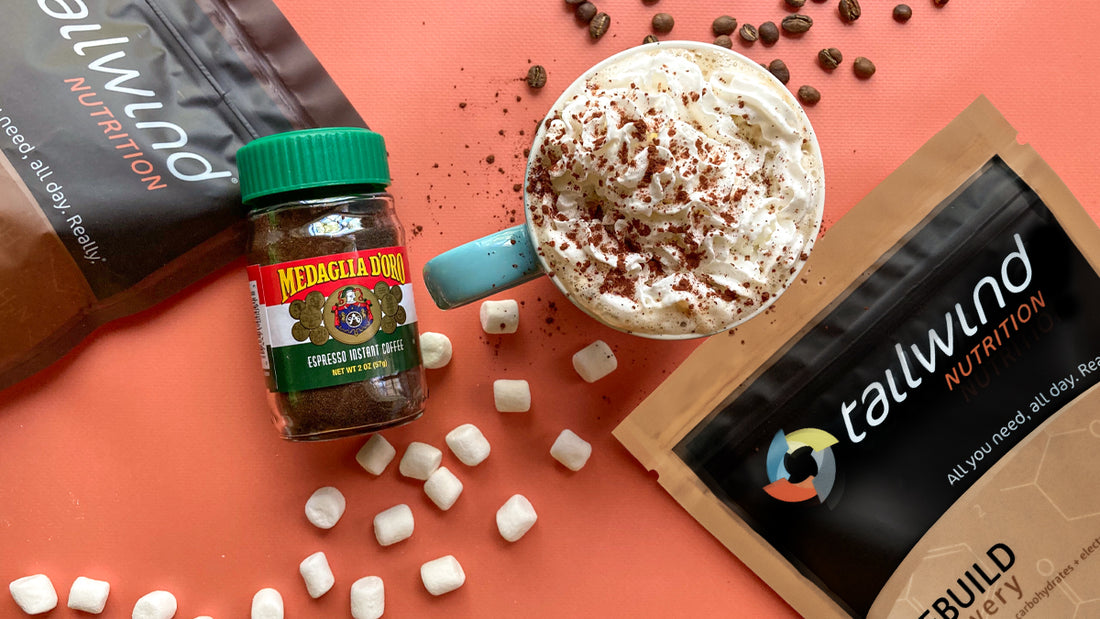 To usher in the start of fall, we're serving up this super-simple Mocha Rebuild recipe. And the best part? You can (and should) enjoy this one piping hot on a crisp autumn day!
Ingredients
16 oz of water or your favorite milk products
1 scoop Coffee Rebuild
1 scoop Chocolate Rebuild
1 scoop instant coffee/espresso (if you want to push the coffee levels)
Bonus toppings:
Marshmallows
Whipped cream
Cocoa powder
Directions
Heat up the water or milk in a microwave safe vessel.
Add hot liquid, both scoops of Rebuild Recovery, and the instant coffee to a thermos with a screw-on lid. Shake thoroughly.
Pour into your favorite mug and top with some or all of the bonus toppings. Or keep it in your thermos to enjoy after your cold weather adventure!
We're Your Support Crew
Do you have recipe suggestions, additions, or questions? We want to hear them! Email us at supportcrew@tailwindnutrition.com.