Maggie's Lessons From Hardrock 100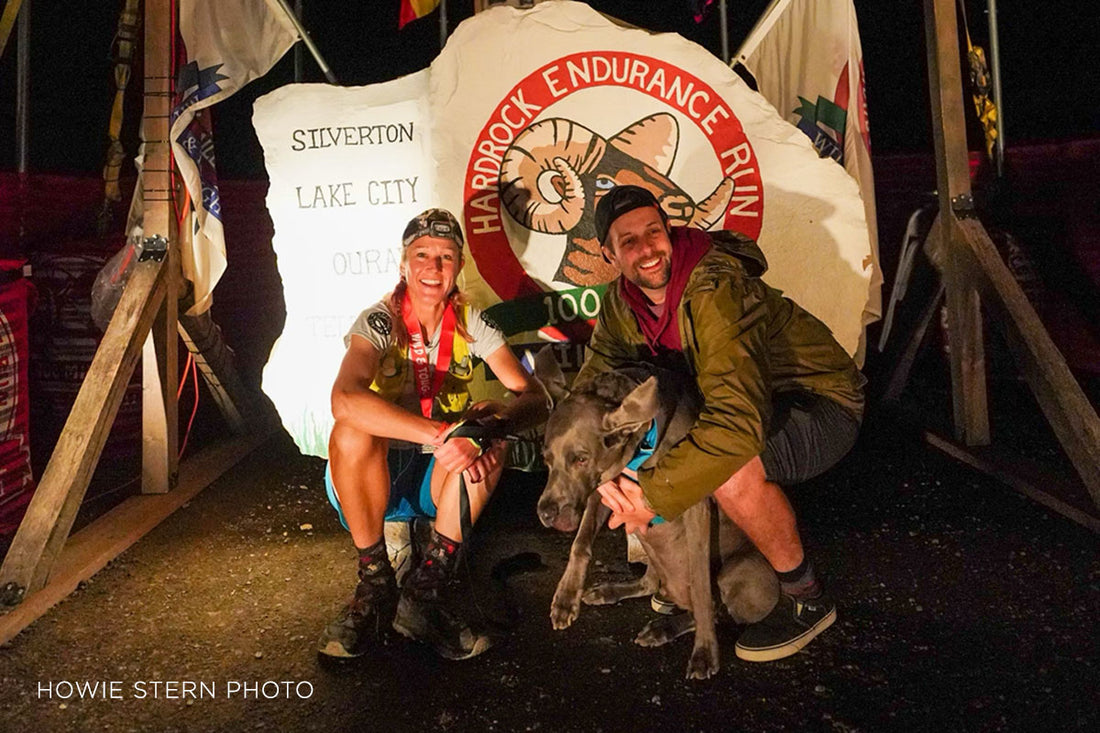 Photo credit: Howie Stern
Everything was going perfectly until everything went wrong. That is the best way I can sum up my execution of the Hardrock 100. With 11 years experience ultra running sometimes it's helpful to remember the basics. So that is my aim for the moral of this story. A refresher of the basics for the uber experienced and a "hey, don't make the same rookie mistakes I did" for the newbies.

In July of 2011, I ran my first ultra. I went big and aimed high. It was a 24 hour race.  I wanted to run 100 miles in under 24 hours. Having never run anything over a marathon and having run that first marathon just under 2 years prior. I made every mistake in the book. But mainly I screwed up nutrition and hydration. Tailwind didn't exist and I am not sure I understood what electrolytes were or did. I dragged my completely depleted carcass around an 8 mile loop for 24 hours after projectile vomiting for much of the night. The clock ran out and I had run 96 miles.

Now in July 2022, eleven years later with over 55 ultras under my belt, half of which were distances of 100 miles or more, you would think I could nail this every single time. But Hardrock is known as one of the hardest races in the country. It is a high altitude mountain race. The course is absolutely stunning. It is run at an average of 11,000 feet above sea level, tops off on Handies Peak at 14,048', and has 33,000 feet of elevation gain (depending on who you ask or what watch you wear). The race is a lottery and statistically very difficult to get into. I got lucky and made the absolute most of my preparation. 
Although Hardrock didn't go to plan, I always go into races with tiers of goals. The bottom tier is always "just get it done." The silver lining of scraping the bottom of that tier is that you learn a lot more than when you have that race we all dream of. These are some of those lessons.
 
1. Hydrate, duh!
Yes nutrition matters, electrolytes matter. But none of this will work well if you don't drink. Don't get caught up in the moment. Getting behind on hydration will be more detrimental and harder to come back from than any other mistake.
2. Take care of your feet.
Being dehydrated can complicate a lot of things but the number one physical issue in an ultra is the feet. If your feet are going to be wet the entire race you need to be extra diligent. And I learned that being dehydrated doesn't help your foot situation. I used foot lube (examples are Trail Toes or Squirrel's Nut Butter) and Drymax socks which have always worked for me. But having wet feet the entire race took a little more maintenance than just my pre race routine. Some people are just lucky with little to no foot issues and I thought I had become one of them. Next time I will try the little trick that was offered to me by my friend Andy, Desitin and foot lube. Comment below if you have heard of this or tried it or have any better remedies for keeping your feet dry and lubed.
3. Don't forget your why.
If I got one thing right it was this. I never gave up and made sure no matter how miserable I felt I told myself, "I get to do this."  It is a privilege to run Hardrock and that got me through those 50 miserable pain filled miles to the finish line.

More than anything though, Hardrock reminded me that ultrarunning is not actually a solo sport. From the supportive volunteers at every aid station to your patient and caring crew and pacers, you want to make every step count and not let their efforts go to waste. Getting to that finish line and getting to kiss that rock (a tradition at the finish) was a culmination of a lot of people's efforts, not just my own. I wouldn't trade my Hardrock experience for anything but I will sure as heck not make the same mistakes again.