Running From Myself, To Running With Myself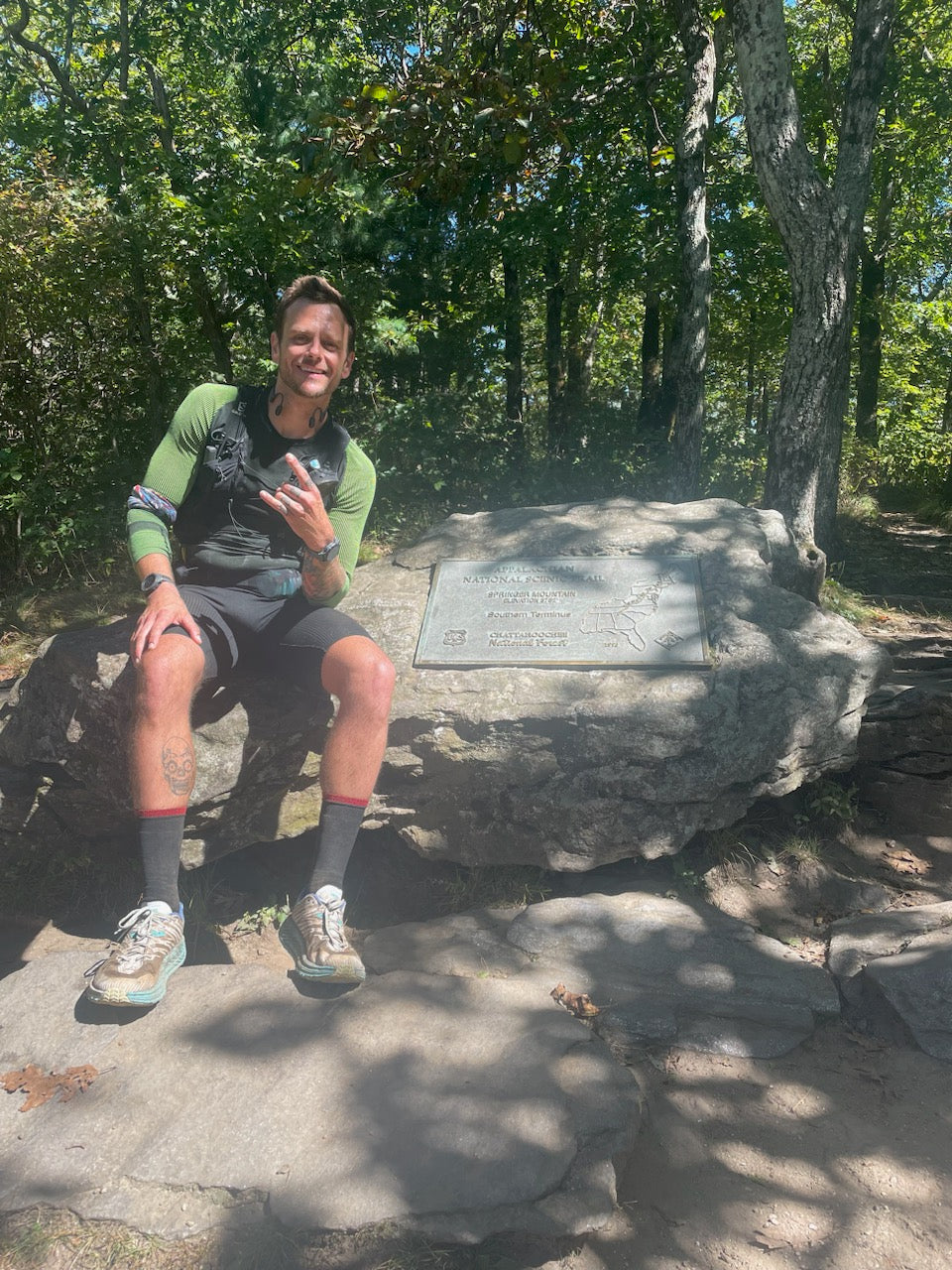 My name is Justin Hamilton, my trail name is "Ultra Dad".  I have battled alcoholism and depression since high school. I have had some success in my life. I served honorably in the U.S. Army for 5 years and married the woman of my dreams, who I have had two beautiful children with. In 2017 I left the Army and joined a police department in Atlanta, Ga. No matter where I went, my alcoholism and depression came with me. Fast forward 3 years later and there I was sitting in a jail cell, overweight, under arrest, and contemplating suicide. I had been arrested for D.U.I was subsequently fired. My picture was plastered on every metro Atlanta news station with the title "Homicide Detective Strikes Pedestrian ". Any honor I had was gone, any self-worth was gone, I felt like running from everything. 
With the help of friends, family, a treadmill, and the Veteran Affairs mental health and drug rehabilitation center, I began to recover. I found serenity in the miles spent on the treadmill. I ran a marathon my treadmill one morning in 2019 and realized I was far from done. I soon ran my first 100 miler on the treadmill in just under 24 hours. In 2020 I was introduced to trail running and I found the mountains. I fell in love with the community, the very real obsession I had with alcohol had now morphed into a healthy relationship with my new fix, which was the mountain running community. My wife and I quickly found ourselves looking for a house in the hills, away from the busy city. We settled in Blairsville, Ga where my love for nature and expedition grew. More importantly, my love for myself grew. My love for Earth and all its living creatures grew. 
In 2019 I was an overweight & alcoholic homicide detective setting in a jail cell contemplating suicide. In 2022 I set a new 150-mile Fastest Known Time on the Georgia section of the Appalachian Trail. In 2023 I hope to set a new Fastest Known Time on the 150-mile Double  S.C.A.R in TN/NC. More importantly, I hope to get the attention of anyone who has ever been at the bottom of the well with no way out.  I started by with running with who I was, instead of away from who I was. If I can change, you can Change, & Together WE can change the WORLD. 
 -Ultra Dad