Kyle's Top Tips and Essentials for Fat Biking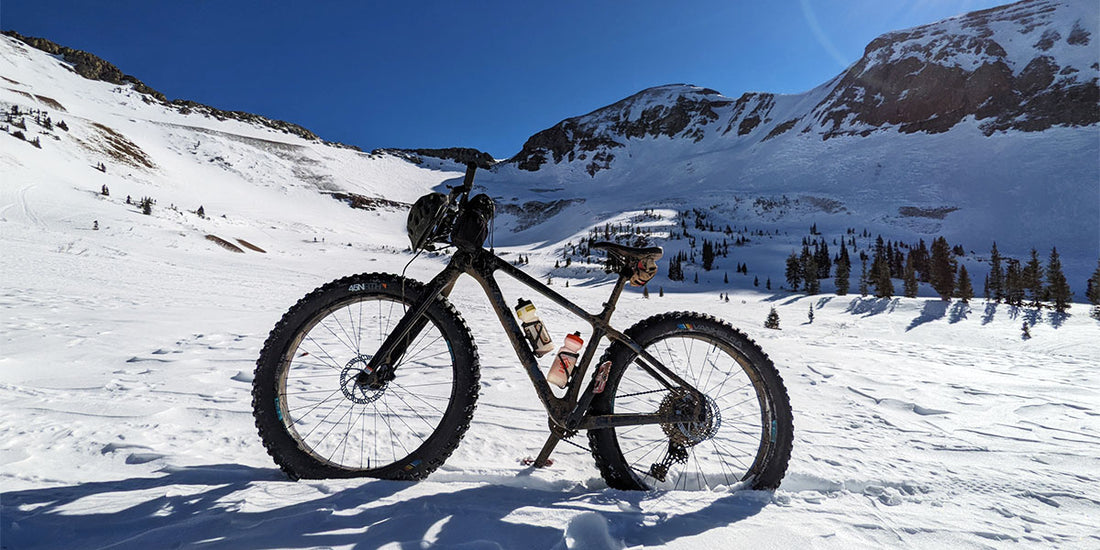 Riding outside in the winter isn't for everyone, but for those who like to brave the cold with your fat bike, this one is for you! Training in the cold can be brutal, especially if you are transitioning out of a cushy indoor training routine. Our athlete and Durango local, Kyle Curtin, is a seasoned ultra-runner but in the winter, he switches things up with skiing and fat biking. These are Kyle's top tips and essentials for cold-weather cycling.
The Absolute Essentials
I like using a waterproof high-top hiking boot like the Altra All-Wthr Lone Peak Mid on flat pedals for my fat bike.
A good set of bar mitts will keep your hands much warmer than any glove (and allow you to have some more dexterity with some lighter weight gloves)
Wind-blocking underwear for my dudes!
Training Attire
Wool ski socks
Tights
Hooded sun shirt
Snow/rain shell with 20,000 mm water protection
Some variation of buffs, hats, and gloves
Top Tips
Go with the snow, er flow! I adjust my training plan to accommodate the weather. During dry spells, the snow consolidates and is great for fat biking on well-packed areas, but after big storms, the snow is too soft and can make for a sufferfest, so it's best to find a well-groomed area. A little bit of planning, good timing, and luck can keep me riding all winter.
We hope these tips will help you stay warm, pedaling hard, and smiling as much as Kyle (pictured above!). For winter nutrition and fueling tips check out our blogs on How to Hydrate in Winter, Winter Indoor Cycling Tips, or Staying Hydrated When It's Cold Outside.