The Best Endurance Fuel Combos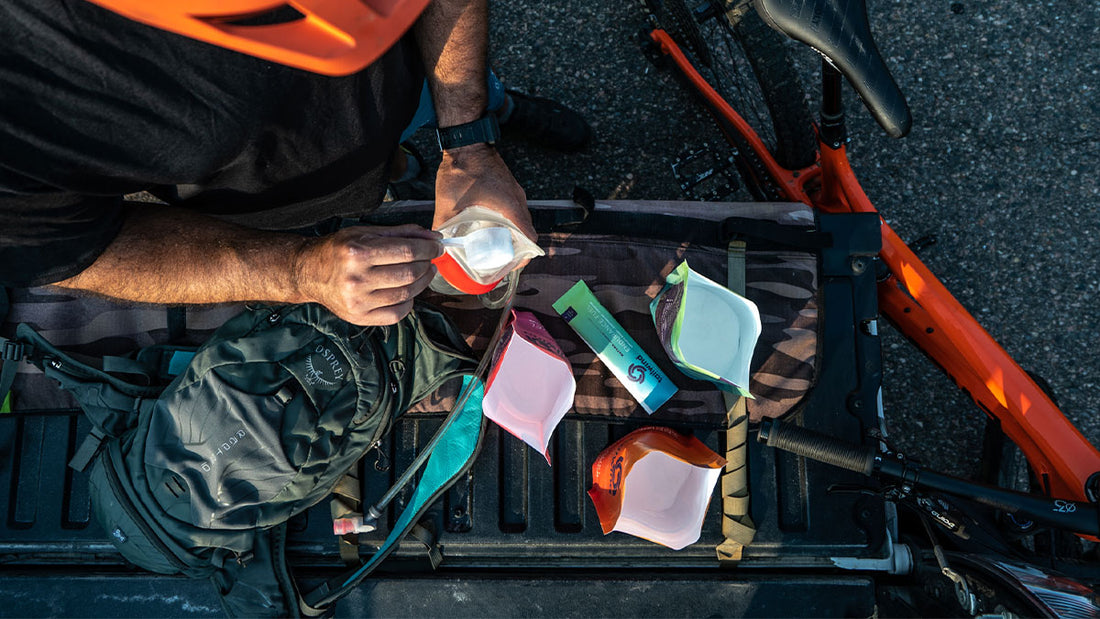 Some things are just better together… and Endurance Fuel is one of those things! The Tailwind team and athletes are constantly mixing flavors, because why should we be limited to 8 flavors when we could have 28 (yes, we did the math). We will share the comprehensive list of every flavor combination at the end of this blog, but first, we want to share our favorites with you.
Raspberry Lemonade
Mix together caffeinated Raspberry and non-caffeinated Lemon Endurance Fuel for a perfectly sweet and lightly tart combo. We recommend mixing this up in the summer, unless you live in Florida then you should have this year-round (lol).
Tropical Orange
Say less! This flavor is like an afternoon on the beach. This half-caff flavor is a great option for folks wanting to cut back on caffeine, or athletes just wanting to dip their toe into caffeine use during exercise. This flavor combination has a sweeter profile than never fails us on hot or cool days.
Cola & Lemon
Have you ever had a coca-cola with a lemon wedge? It's pretty dang good. When mixing a 1:1 ratio, the lemon does not come through very strong so it primarily lightens up the cola flavor. We prefer to add a bit more lemon than cola to give a little lemon punch. This is also a half caffeinated flavor combo which is perfect for late afternoon and early evening short/mid-distance efforts.
Naked and anything
You can do anything Naked…we mean with Naked Endurance Fuel. Naked EF is slightly tart and slightly sweet, making it the perfect mixer with any other Endurance Fuel flavor. Even though our flavors are light, sometimes you want something even lighter. Naked and Lemon is one of our favorites!
Berry Matcha
Did someone say berry green tea? There is a reason why tea companies pair green and black tea with fruit, it is delicious! Matcha Berry Endurance Fuel is the perfect combo if you want to tone down the matcha and turn up the fruit during your effort. Our Marketing Coordinator, Cat, just used this flavor combo during a three-day hut-to-hut ski trip and it did not fail her.
The bottom line is that there are endless possibilities (endless=28) with mixing Endurance Fuel. Mixing flavors is an awesome way to experiment with caffeine levels and lower your commitment to just one or two flavors. The list of every Endurance Fuel combination is below. Have fun and get mixing!