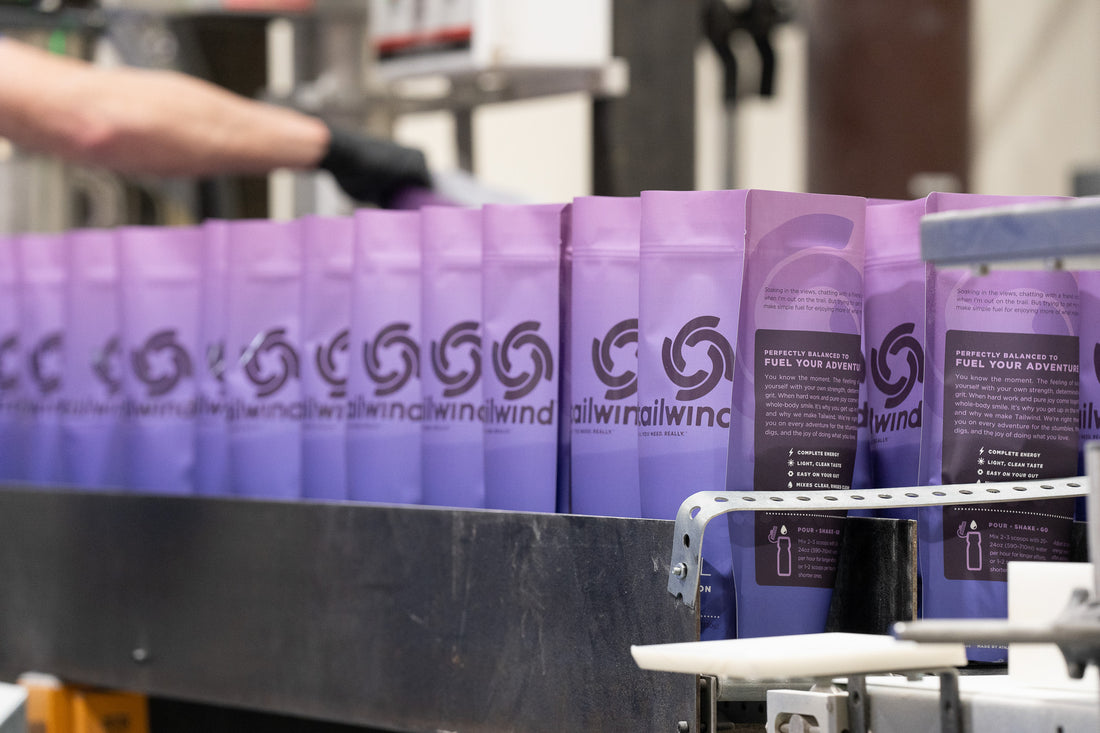 For Jeff and me, Tailwind's history and culture are synonymous with Colorado. Many of our company's key moments occurred while on the trails here. From conception at the Leadville 100 when Jeff's stomach went south, to testing on our local Durango, CO trails, and even our company's name, conceived while hiking the Hermosa Creek Trail, our legacy is deeply tied to Colorado.
As you can imagine, our roots are deeply embedded in the outdoor and adventure-loving culture of Durango, Colorado, and the Four Corners region. From the San Juan mountains to the high desert to the beautiful Animas River which rolls through our town, it truly is a paradise for a company like ours that supports customers who live and thrive in the outdoors – no matter the activity! 
The culture of "playing" in the outdoors is represented in our line of products and permeates our company culture where employees are encouraged to ride, paddle, or run to work, "play" during lunch, or catch the locals' bike or running group after work. And, it serves as a great testing ground for any new products we come out with between the varied terrain and the number of athletes who call Durango home (including our employees).
Taking a step back, when we first started Tailwind, it was very important to us to build a "community asset" where our company contributes to the well-being of our area. We wanted to play a vital role in improving the quality of life by giving back to local organizations, and providing jobs that pay a livable wage. And we do! We support organizations from Durango DEVO to DYSA (Durango Youth Soccer Association) to Durango Trails and the San Juan Mountains Association to name a few. We make all of Tailwind's products right here in Durango so those dollars are earned and spent in our community. It is wonderful to see our employees buy houses and settle in our local area for the long haul. 
We live and breathe the age-old phrase, "social fabric of society". Tailwind Nutrition is strongly connected to our community and the state of ColoRADo. As a small family-owned business, we couldn't think of a better place to be and feel very fortunate to be a part of our community and the state of Colorado.
Written by co-founder Jenny Vierling