Winter Training with Courtney Dauwalter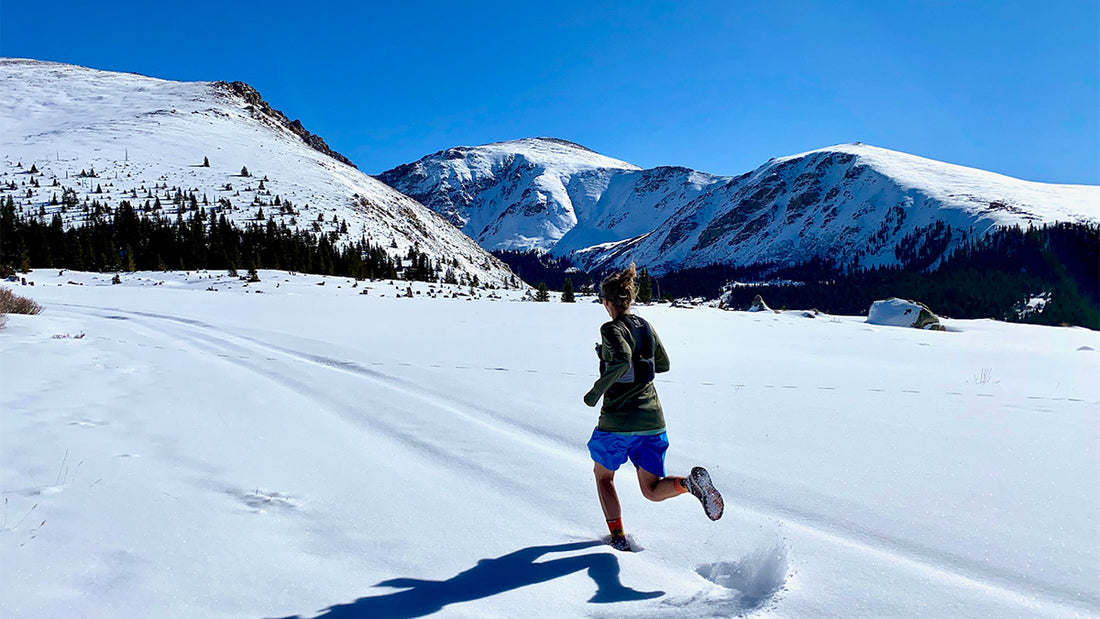 Winter Training Mindset
For me, winter is the perfect time to switch it up a bit, focus on building a base, and to not stress about getting it just right.
In Colorado we are lucky to get snow in the winter, so I incorporate nordic skiing into my training. It's usually a great time of year to do some cross-training. If you're like me, you took some time off during the holidays and easing your way back into things will help your body stay happy longer.
Oftentimes our goal races or adventures are planned for the summer months. For me, this means that I won't stress about exact workouts or mileage and will keep it light and fun during the winter. This keeps my excitement for training high for when the trails melt out.
Helpful Tips for Winter Training
Staying hydrated is important, even in the cold!

Tailwind Nutrition Endurance Fuel

in Naked (Unflavored) has been my go-to winter flavor.

Keep in mind that all weather is good running weather. Dress appropriately and make an adventure out of the crazy conditions!

Be careful with your footing and watch out for the sneaky icy spots.

Make sure you recover. Post-run favorite: hot

Chocolate Rebuild Recovery

. Tastes like hot chocolate!
We're Here to Help
If you need help dialing in your winter fueling or recovery, shoot us a message at supportcrew@tailwindnutrition.com.