Courtney Dauwalter: Mind of Steel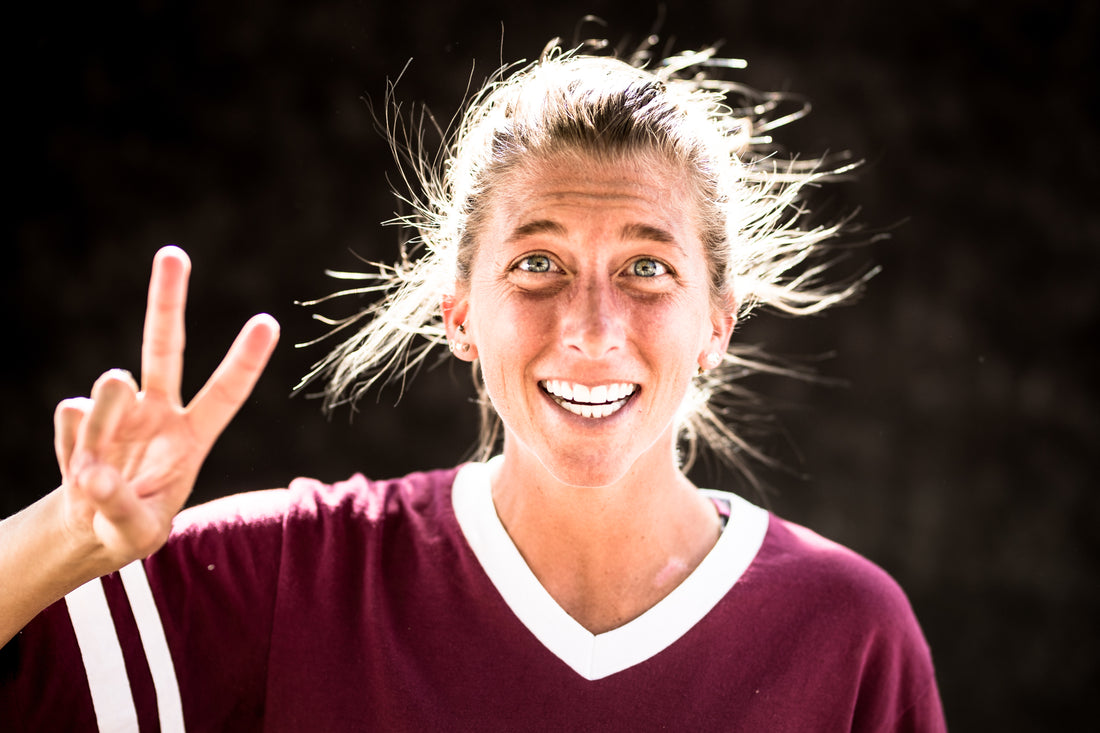 Photo: Scott Rokis
Your average runner knows that it takes a huge amount of dedication, stamina and physical training to finish a marathon or an ultramarathon race. What Courtney Dauwalter understands and embodies goes much farther than that, and it's the key to her success as an ultrarunner. Courtney has a mind of steel and knows that as long as her mind is strong, her body will follow suit. You could say she is the "Master Po" of ultrarunning whereas most of us are "little grasshoppers" or, for our younger readers, she's "Master Shifu" and we're Po the panda.
Epic Journey
Courtney enjoyed running all through junior high and high school and, soon after, she tried some road marathons. While running one day, she stumbled upon a 50K trail race and the rest is history. It seemed like the next logical step, so she tried it and fell in love with trail running. "I kept looking for the next thing, and then I was amazed that I survived it each time."
In 2011 she started competitive ultrarunning, she's participated in over
50 ultra races
, has broken multiple records and won a mind-blowing number of times. For example, last year she won the epic
Moab 240
, a colossal 238+ mile race through desert, canyons, and two mountain ranges surrounded by Canyonlands and Arches National Parks. Courtney won this race a full 10 hours ahead of the second place competitor.
Photo: Scott Rokis
Oh, and she's also broken the women's U.S. 24 hour distance record. Twice.
For most of her ultrarunning career, Courtney was also a middle school teacher in Denver, Colorado. "I would always run a few miles before work and ran more over the weekends." But in fall of 2017, her desire to push her limits grew to the point where she dedicated herself to ultrarunning full-time.
Failure to Success
The
Run Rabbit Run
was a defining race for Courtney and has been woven into her entire running journey. Back in 2011, it was the Run Rabbit Run 50 miler that made her "fall in love with ultrarunning. There was horrible weather and people were still hooting n' hollering through a hailstorm. It got me hooked."
Then in 2012, Courtney attempted the Run Rabbit Run's 100-mile race and it got the best of her and was the only ultra race that she didn't finish. This failed attempt motivated her to try and figure out how to conquer 100 miles.
Using her ultra mind powers, Courtney came back and crushed the Run Rabbit Run 100 three times. "I could have thought, 'That distance isn't for me,' and I could have stuck with distances that I knew I could achieve. But I'm proud that I kept trying instead of giving up."
Training
Courtney is currently preparing for the
Western States 100-mile endurance run
. Her standard training routine includes putting in 100 miles per week on a mix of trail and road. She doesn't follow any specific plan and just let's her "feet decide how many miles to do each day."
When she goes out for a long training run of a couple hours or more, she brings Tailwind Endurance Fuel along with her. She also uses Tailwind Rebuild for recovery. "I like the chocolate flavor with ice cubes, shaken up. Quite delicious!" (Note to readers: mix the Chocolate Rebuild with the water first, and then add ice)
She uses Tailwind during her ultra races since it's an "easy way to take in the necessary calories and a no-brainer to use."
Courtney encourages all runners to go after their goals and to not lose confidence in themselves. "The mind is so powerful and can help us achieve so much or it can be our downfall. It's pretty cool to see what things we can overcome by using our brain and not allowing ourselves to quit." The key is to "find your fuel and to keep pushing."
Now go forth and conquer, little grasshoppers!