How to Choose a Hydration System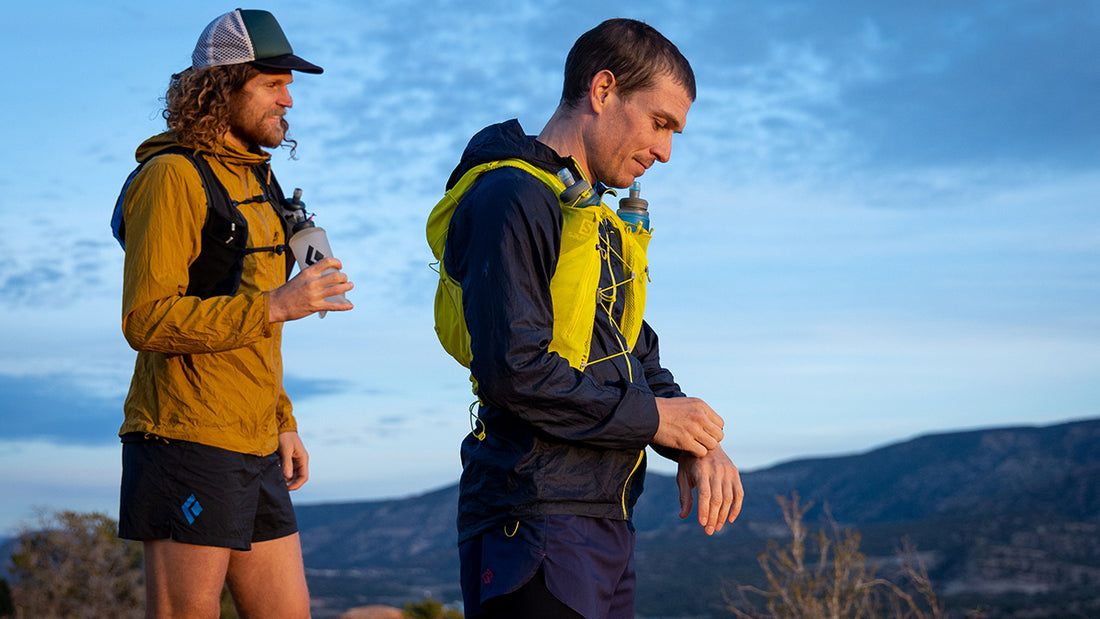 If you're new to the concept of liquid fueling, you might be wondering what hydration system you should use on a run, ride, hike, etc. 

There are a lot of options out there and knowing what to use and when to use it can be overwhelming! Lucky for you, we created this guide to help you choose a hydration system that works best for you.
Bike Bottle
Pros:
Great for road cycling, mountain biking, hiking with a pack, or an indoor/stationary workout.

A standard 24 oz bike bottle holds an hours worth of Endurance Fuel, which makes calculations easy!

This is one of the most affordable options.

The wide mouth makes filling Endurance Fuel or Rebuild Recovery a breeze!
Cons:
You need a bottle cage on your bike to use these on an outdoor ride.
Our recommendation: Our awesome Tailwind bottles of course!
Handheld Flask
Pros:
Primarily for running, but could also be used for hiking as well.

Some options come with a hand strap for ease of carrying and small pockets for storage.

Soft flasks are another inexpensive option.
Cons:
The smaller mouth requires more care when adding Endurance Fuel and water (but a funnel can easily solve this problem).

Soft flasks generally have smaller carrying capacities, so are best suited for short runs or races with frequent aid stations.
Our recommendation: Tailwind Hydrapak UltraFlask
Small Handheld (less than 10 oz)
Pros:
Perfectly suited for the

concentrate method

when carrying capacity is limited or you want to eliminate having to re-mix your fuel.Best suited for road running/racing with frequent aid stations to supplement plain water.

The small size makes them easy to stow/pack!
Cons:
These would not work for carrying Endurance Fuel mixed at the traditional strength.
Our recommendation: Hydrapak 150mL Softflask
Running Vest/Backpack
Pros:
Whether you use a bladder and hose or soft flasks, this system is best suited for longer runs, mountain bike rides, or hikes.

Larger  carrying capacity allows you to travel long distances unsupported or race with spaced out aid stations.

Extra space to pack all sorts of goodies (layers, phone, clean socks, sunscreen, etc.)

These total pack carrying capacities can range from 1 L to upwards of 15 L. Plenty of options to choose what is best for you!
Cons:
Wearing something on your back means you'll be moving slower and sweating more.

These aren't cheap; a good race vest is definitely an investment, but spend the money to get one that fits you well and doesn't bounce or chafe.
Our recommendation: Our team's favorite running vests are from Salomon and Nathan!
Waist Belt
Pros:
Specific to running, the waist belt keeps your hands free and still allows you to stash a phone and other small items.

Pair with a soft flask or small handheld.

Cheaper than a vest, but still allows you to carry some items.
Cons:
More prone to bouncing and moving than a vest.

Again, sweating will always be a consideration if you are wearing something on your body.
Our recommendation: Naked Running Band
Unbreakable Wide Mouth Bottle
Pros:
The classic burly bottle, unbreakable wide mouth bottles are best suited for intervals, track workouts, indoor workouts, or hiking.

One bottle usually holds 32oz - i.e. about an hour and a half of Endurance Fuel!

Cheap, durable and utilitarian; these bottles can get beat up and kicked around.

Half a 32oz bottle is perfect for a serving of Rebuild Recovery.
Cons:
Usually too large and bulky to carry on a run or ride.
Our suggestion: Hundreds of Nalgene bottles to choose from, including customizable options!
We're Your Support Crew
Don't forget to wash and clean your bottles after every use. 
Do you have a question or brilliant suggestion to add to this post? Please drop a note in the comments or reach out to us at supportcrew@tailwindnutrition.com.