Athlete Highlight: Sarah Keyes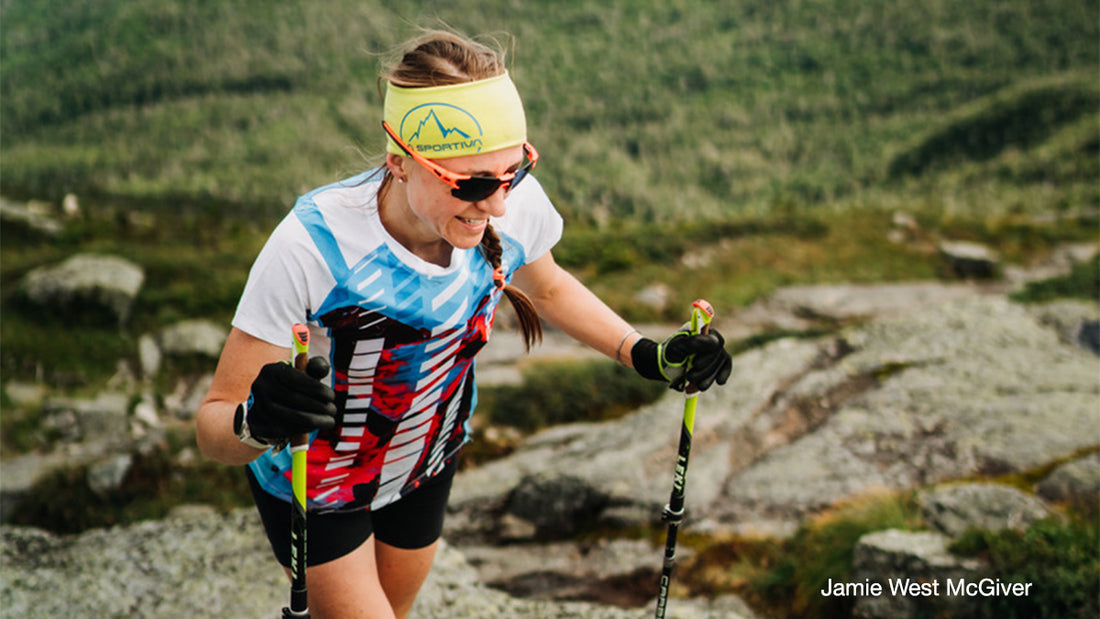 Get to know Tailwind athletes Sarah Keyes, ultrarunner currently training for Western States 100 in June! 
How and when did you discover your sport?
Sarah: Growing up I did not consider myself an athlete and only began running recreationally in my 20's. I did however grow up spending a lot of time outdoors and quickly took to trail running. Trail running gave me the space to push myself in a way I never had, helped me to gain confidence and become the person I am today.  I did my first "mountain race" in 2011 at a local event called the Great Adirondack Trail Run, unsure if I'd even be able to finish it, and the rest is history!
What are some of the favorite races and accomplishments you are proud of?
Latest accomplishment: Winning a Golden Ticket to WSER at Black Canyon 100k!
Favorite Race: Broken Arrow Sky Race
Proudest accomplishment: Completing the Adirondack 46 High Peaks in a supported fashion in under 5 days despite an injury in 2020.
How long have you been a Tailwind athlete?
I've been using Tailwind for a number of years but only officially was brought on the roster in 2020.
How did you first discover Tailwind?
First used Tailwind at the Whiteface Sky Race in 2015, of which I am now co-RD!
How has it helped you in your athletic endeavors?
Tailwind has been instrumental in my training and racing for a number of years. When I started racing longer events beyond the 50k distance I not only realized how important nutrition and hydration were but being able to combine them was paramount! Not only does liquid calories allow you to travel lighter when going short and fast but can also be a lifesaver in a 100 mile race. I've also been able to train my gut to absorb more calories an hour with the combination of both Tailwind and food, especially important in 100 mile events and beyond.
What are your hopes and dreams in life, racing, exploration?
I have some unfinished business at Western States that I'd like to take care of. Depending on how I recover after that I'll be doing Leadville 100, and I am excited about racing another classic event this year! The northeast is also rich with historical FKTs that I'd like to try out, The Presi Traverse and Pemi Loop to name a few. Going forward I hope to continue to find the joy in trail running that got me started in the sport.
Rapid Fire Questions
Where do you live? Saranac Lake, NY
Favorite Tailwind flavor: Naked Endurance Fuel!
Do you have any pets? Mocha Pebbles! 25 lb Minnie Aussie, fastest dog in the Northeast
Besides running, what else do you like to do in your spare time? I work as a per diem nurse.
Do you drink coffee? I can't wait to go to bed so that I can wake up to drink more coffee.
What is your favorite food? Tacos!
Follow Along
You can follow along with Sarah's Western States training, FKTs, and adventures on her Instagram!