Athlete Highlight: Skateboarder Ryan Lay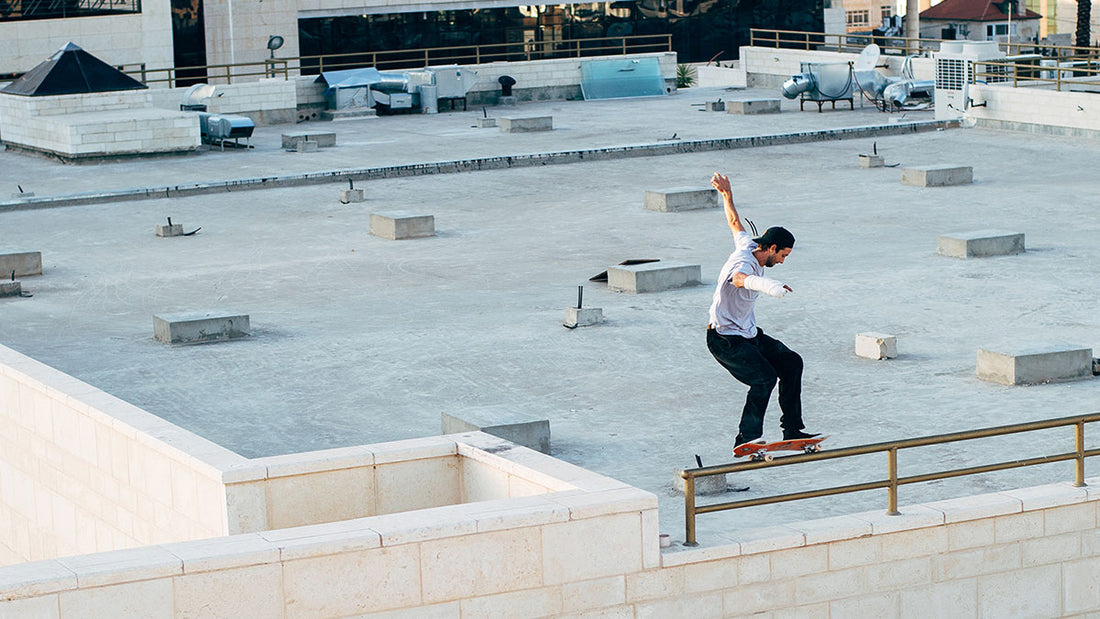 This week we are stoked to highlight Ryan Lay! He is the only professional skater on the Tailwind athlete lineup and he never fails to impress us. Not only does Ryan skateboard, but he has recently found a passion for trial running which he will tell you all about. Keep reading to get to know more about this Tailwind athlete and give him a follow on Instagram to keep up with all the rad stuff he is doing!
How and when did you discover your sport? What was your progression and background in skateboarding like?
Ryan: My older brother got me into skateboarding around nine. I loved the freedom of it, no coaches or scheduled practices. You'd get off school and meet up with your friends and go explore the neighborhood. By middle school, I had picked up some sponsors (too early in retrospect) and slowly started my way towards a place in professional skateboarding. 
Over the years, I was fortunate enough to travel a good amount, building relationships with different skate communities all over the world. This whole journey has come with a good share of turbulence though, as is often the case when trying to make a living out of your passion. Sometime in my mid twenties, I went back to school and started a nonprofit with some friends (Skate After School) to bring after school skate programs to youth in underserved communities in Arizona. It's been nearly a decade for us now and we're typically serving around 200+ kids a week across six or so elementary schools.
After a year-long hiatus due to pandemic lockdowns, I decided to hike the 800 mile Arizona Trail as a fundraiser to help us relaunch our programs. It was a huge success. I could go into so much more detail, but ultimately it helped me realize I had the fitness to get lost in the wilderness and spurred a newfound passion for trail and ultrarunning. 
I ran the R2R2R immediately after finishing the AZT and was hooked – this was a sport that carried a lot of the virtues I always loved about skating but in an entirely new and different terrain. And Tailwind, I quickly realized, was just an essential part of the nutrition component for me. Being a vegan athlete, the Rebuild Recovery has been crucial, and is now something I integrate into long skate sessions as well. It's very common to get into that madness headspace when you're working through a trick and just completely drain yourself, so it's great to be prepared.
I'm in California for the year and have a whole bucket list of adventures I want to check off, Cactus to Clouds, Whitney, hopefully some more stuff in the Sierras, and obviously just a whole bunch of skating! I'm not sure racing is for me just yet, but for now fastpacking has been piquing my interest.
Rapid Fire Questions
Hometown: Tempe, AZ
Where do you live now? Back and forth between Costa Mesa and Tempe
Favorite Tailwind flavor? Mandarin Orange Endurance Fuel and Chocolate Recovery
Do you have any pets? What are their names? We have a small dog called Piyo that my partner got from a beach in the Dominican Republic – she's a cutie.
Besides skateboarding, what else do you like to do in your spare time? I like to run trails in my free time. I figure my legs could use a little more abuse
Where is your favorite place to skate? I really like skating in NY right now.
When you were little, what did you want to be when you grew up? I wanted to be a professional skateboarder! Sometimes things just work out.
Favorite season? It's hard not to say winter when you live in Arizona, but I also love monsoon season