Athlete Highlight: Harvey Lewis III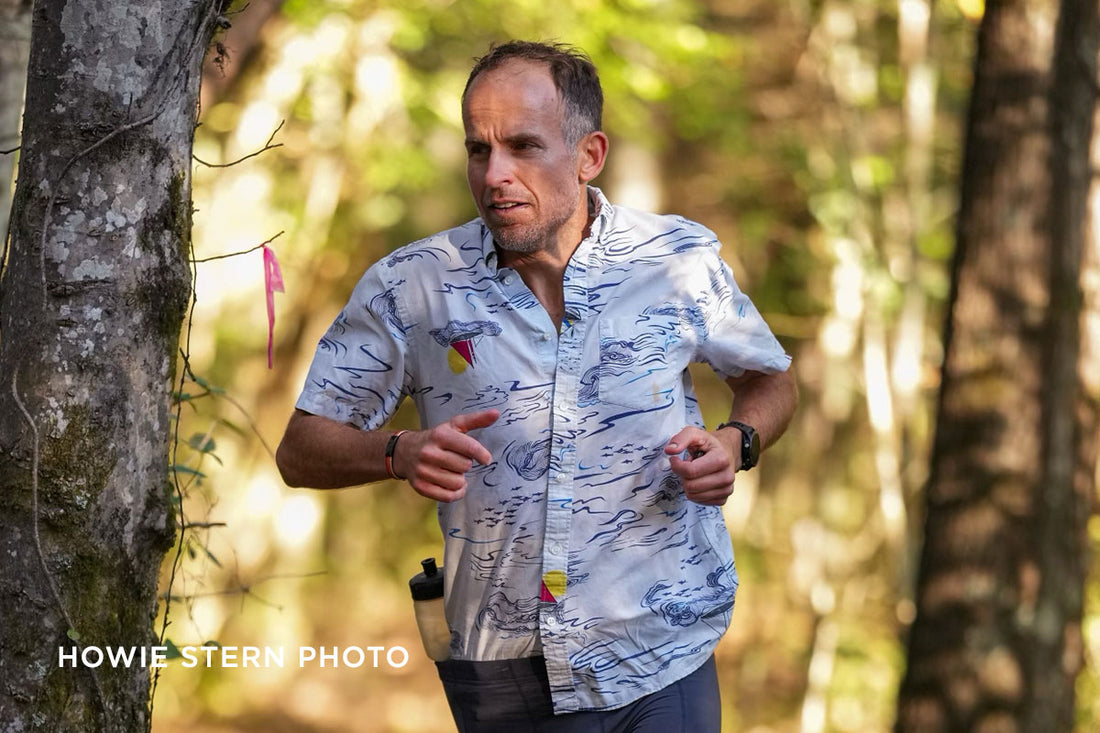 He's been here for a while, but we have yet to formally introduce him. We are so stoked and proud to have Harvey Lewis III on the Tailwind Athlete Team! He is the 2021 Big's Backyard World Champion, and an 11 time finisher of Badwater 135. Keep reading to get to know Harvey!

TW: How and when did you discover your sport?
Harvey: I discovered ultrarunning thanks to a family friend Audrey Schroeder. She took me out to the FANS 24 hour in 1992. I didn't know it at the time, because I thought it looked absolutely crazy, but 4 years later the idea came back from that race and I ran my first ultra, FANS 24 in 1996.

TW: What are your favorite races and/or accomplishments you are proud of?
Harvey: Over the past year, Bigs Backyard has probably evolved into my favorite race. It's a fun format that pushes everyone and it involves endurance, skill and strategy.

I'm really proud of finishing the full length of the Appalachian Trail with my father as crew in 2018, finishing in the top 10 fastest known times.

TW: How long have you been a Tailwind athlete?
Harvey: 2019! 😊

TW: How did you first discover Tailwind?
Harvey: A lot of my teammates on the 24 Hour USA team were running with it including Maggie and Courtney.

TW: How has it helped you in your athletic endeavors?
Harvey: A solid electrolyte drink is critical in ultras and I really like the quality as well as the flavors offered by Tailwind.

TW: What are your hopes and dreams in life, racing, exploring?
Harvey: To be grateful for just being able to get out into nature and run in the amazing places we have on the planet. If possible, I would love to run in every country on the planet across my lifetime. I'm at 101. I also want to impact the quality of life of others through encouraging fitness, nutrition and the outdoors in my communities.
Rapid Fire Questions
Where you live now? Between two cities; half of my time in Cincinnati and half of my time in Circleville.
Favorite Tailwind flavor: Raspberry Endurance Fuel 
Do you have any nicknames? My father called me Hawkeye growing up but I haven't told anyone in a long, long time. I'm not sure if my fiancé Kelly knows that.
Do you have any pets? If so, what are their names? Carly! She is our rescue dog and also probably my greatest training partner for the backyard ultra. She loves to run more than anything!
Besides running, what do you like to do in your spare time? Work in the yard, especially with our rock and flower garden.
Do you drink coffee? I'm in the minority. I don't drink coffee. Kelly said it was almost a deal breaker at first. Lol.
On average how many hours of sleep do you get a night? Seven, and maybe a bit more on the weekend. I love to sleep and it's so important for recovery and wellness.
If you could create any flavor of Tailwind (Recovery Mix or Endurance Fuel), what would it be? Coconut for either.
When you were little, what did you want to be when you grew up? Superman. Haven't gotten the flight down yet. 🤣I never dreamed I would be a teacher. I always struggled in school up to about junior year of high school.


Give Harvey a follow on Instagram here.