5 Tips to Rest & Recover Like a Pro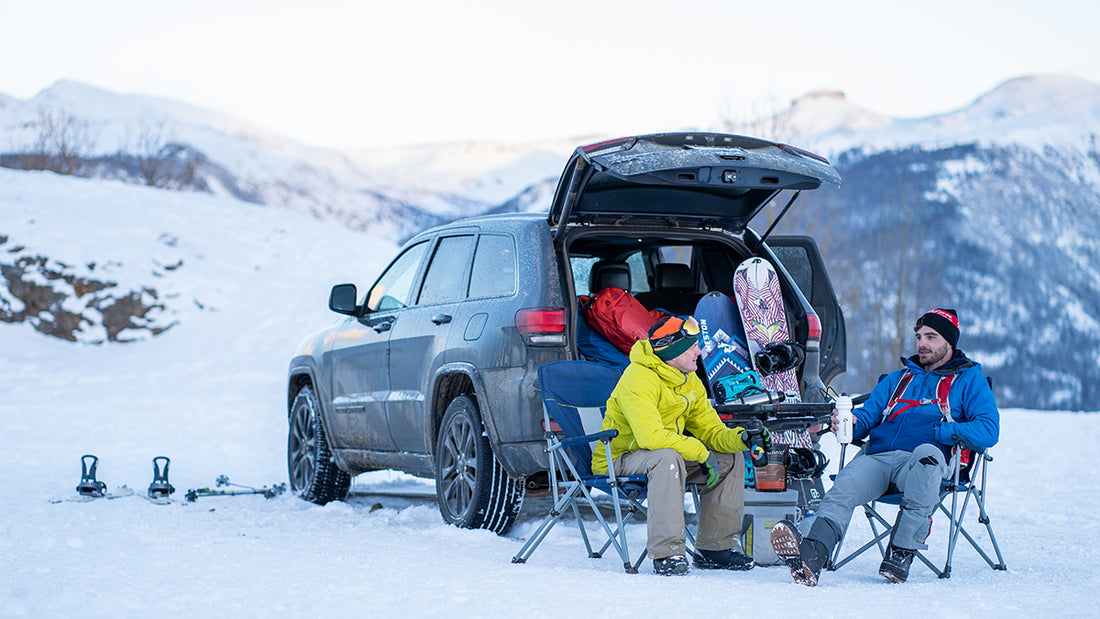 Winter is a fantastic time to rest and recover in preparation for the 2020 season! We've gathered our five favorite tips and tricks below. Cold, wet, snowy weather? Bring it on.
1. Refuel with Protein
Long day skiing, snowshoeing, running, fat-biking? Treat yourself to Tailwind Rebuild Recovery within the 30-60 minute golden hour when your body is most efficient at replenishing glycogen stores. Rebuild contains complete protein, electrolytes and carbohydrates to
replenish your body and rebuild your muscles - giving your body the best chance for a speedy recovery.
Pro tip: arm it up and keep in a thermos for an extra delightful treat.
2. Treat Your Feet
Chances are, 9 months out of the year your feet take a serious beating. Maybe they never get a break cause your shoving then in ski boots come Winter. Give back to them this season with some comfy socks (we love these ones from Balega), ultra plush slippers or slides (like the Recovery Slide from Hoka One One).
3. Wear Comfy Clothes
Take advantage of days when you don't need to leave the house and toss on the softest clothes you can find. We are digging this sleep set from Under Armour (check out the secret material in the fabric to aid recovery). Can't go full sleepwear? These shorts from Elevenpine go from shred to lounge with a single zipper.
4. Get a Massage
Stock your own stuffing with a gift card to your favorite massage therapist! On a budget? Invest in an awesome roller or massage ball (like this one from TriggerPoint) for deep tissue and muscle release in the comfort of your home.
5. Use an Anti-Inflammatory
Tackle swelling and sore muscles with a topical ointment. Hyland's Muscle Therapy Gel with Arnica is an effective and inexpensive option to help speed up the recovery process!
You've Got This
Enjoy these tips and as always, drop us a line if you have any specific questions about how to maximize your recovery. We are always here to help!