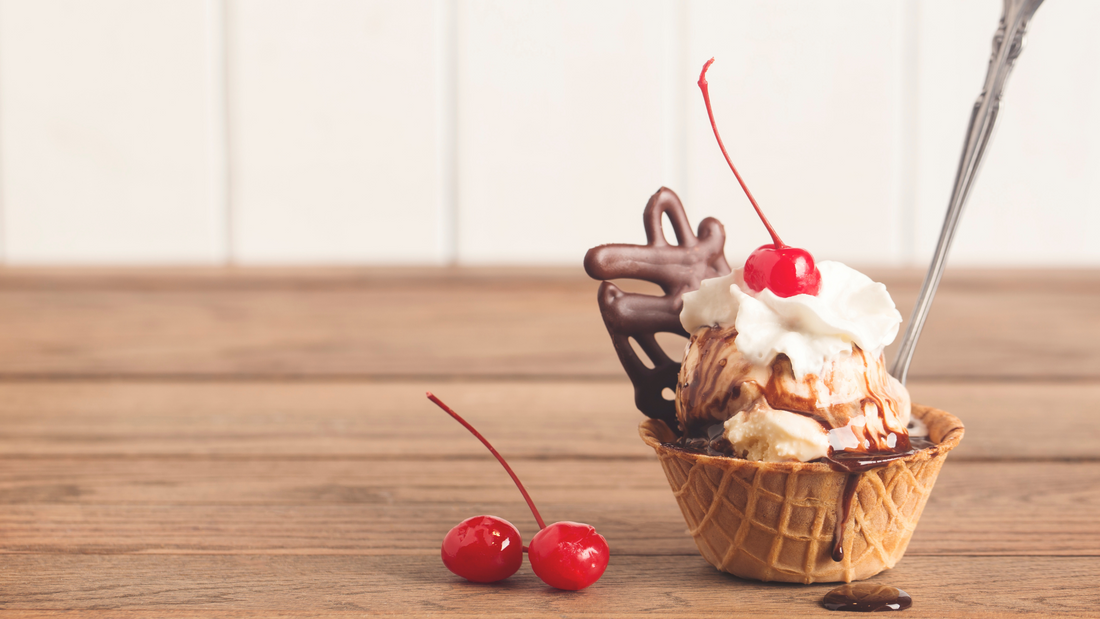 Regardless of what team you are rooting for this year we have a sweet treat for you! 
Kansas City Sundae
A classic take on a crowd-pleasing favorite: the vanilla sundae! Made more festive by decking it out in your team's colors. 
Ingredients: 
1 large frozen banana 
2 scoops Vanilla Recovery Mix
Water to make your preferred texture
Top with: whipped cream, sprinkles in your team colors! 
Cherry for nostalgia 
Steps:
Blend together your Recovery Mix, frozen banana, and water until you reach your preferred texture. 
Top with your favorite toppings and enjoy! 
Philly Classic Water Ice
As some might say "wooder ice," this will cool you down when the game gets heated and help maintain your hydration throughout the Super Bowl! 
Ingredients: 
2 oz water
12 oz of crushed ice
2 scoops or 1 single-serving packet of Tropical Endurance Fuel (or your favorite flavor
Food coloring (in this case green but whatever color is your favorite)
Steps:
Blend together your Endurance Fuel, crushed ice, food coloring and 2 oz of water. If your blender is having a tough time getting that snow-cone consistency add more water. 
Enjoy!