2021 Tailwind Staff Goals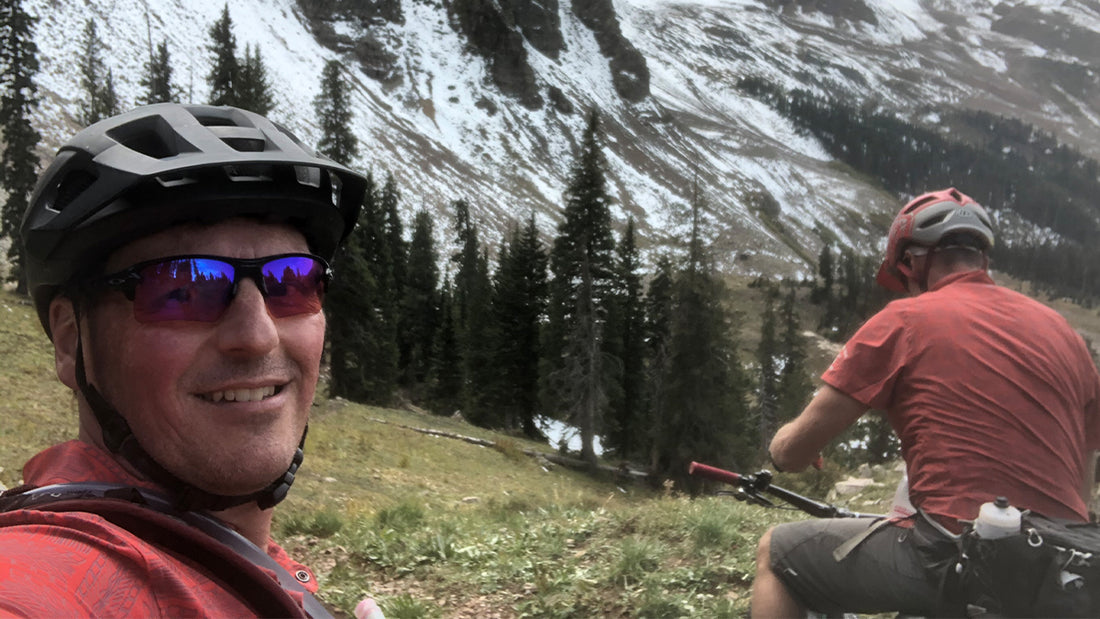 Our team is feeling optimistic about 2021, despite uncertainty on the state of races and travel this year. We wanted to share some of our individual goals that are keeping us moving this year!
Abbie, eCommerce Manager: Run a 10K!
Greg, Key Account & Outside Sales Manager: I'm planning on the Steamboat Gravel 100 miles in August, should events be allowed by then.
Jenny, Cofounder: My goal for the year is to ride Molas-Coal Bank (a beautiful stretch of single track high in the San Juans). It's been on my bucket list for years, and I've never found the time to do it.
Jeff, Founder: For my 50th last September, I planned a mountain biking trip in northern Portugal with some close friends. That didn't happen, so I'm hoping for a trip this fall!
Art, Director of Research & Development: My racing goals for 2021 are U.S. Team Trials in whitewater kayaking at the U.S. National Whitewater Center in Charlotte, North Carolina, in April, and the Santa Fe Big Mountain Enduro series mountain bike race in Santa Fe, New Mexico, in May. 
Brer, Operations Manager: My goal is to beat my 2020 activity miles. Run, nordic ski and bike combined.
Bridget, Support Crew Specialist: Complete 100 miles of running with my kids (ages 3 and 7) in their school year! We're already halfway through.
Cyrus, Shipping Overlord: Being that I suffered a multiple ligament knee injury in October (I ruptured the MCL and PCL), my fitness goal for the year is to return to some semblance of normalcy in my knee. I plan to do that by spending countless hours pedaling away on a stationary trainer until the weather improves. Followed by more countless hours terrorizing the roads of SW CO on a bicycle well suited for that endeavor.
Maggie, Athletes & Events Manager: In training this winter, my goal is to achieve over 250k of vert over 900 miles. And lots of studying a certain map… ;)
Morgen, Social Media Coordinator & Graphic Designer: I'm excited to get into a rhythm of enjoyable and sustainable exercise (running, mountain biking, and skiing) after recovering from knee surgery in 2020, and end the year racing Canyon de Chelly!
What are your goals? 
We want to hear from you! Leave your 2021 goals in the comments, or email us at supportcrew@tailwindnutrition.com so we can make sure your fueling plan supports your goal achieving!