15 Tips for Staying Motivated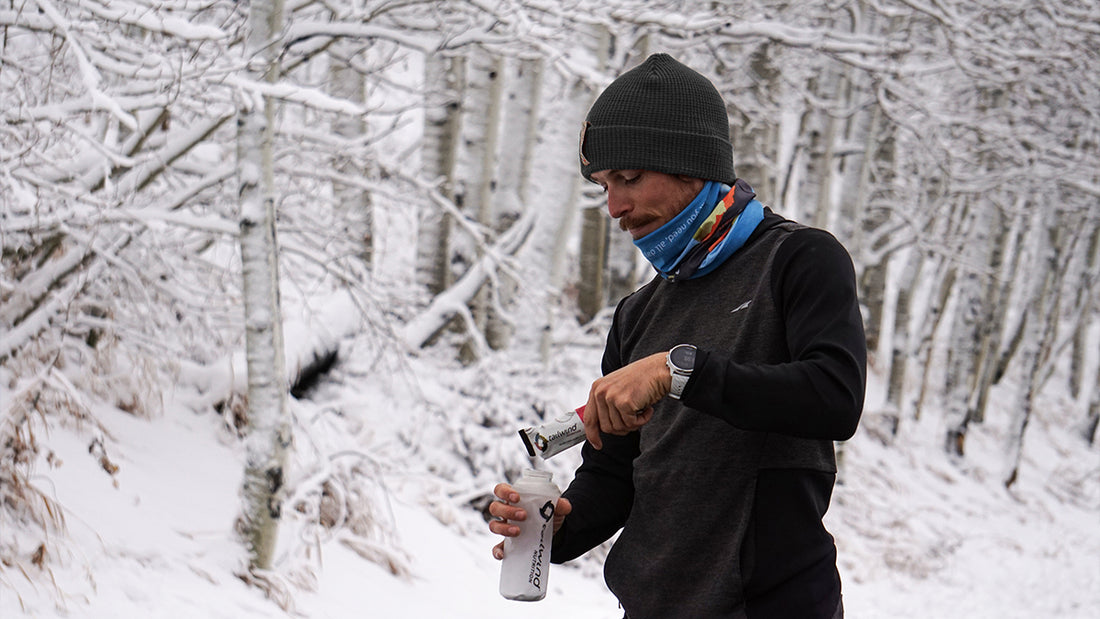 Let's face it. Short days and cold weather can make training for a Spring/Summer race feel daunting. We gathered our Trailblazer's favorite tips for staying motivated during the winter months, so you'll be ready for warm weather when it finally arrives!
Trailblazer Wisdom
I run on the treadmill year round. The treadmill is not an evil contraption mean to torture runners. You can get good speed and hill workouts on them!
I did a 30 day run streak just for fun, at least 1 mile per day.
Zwift has kept me motivated, along with staying very active with weight training. Zwift has definitely helped me keep my stamina and endurance very strong.
In the winter I focus on treating myself after a workout. The longer the suffering, the more pampering does a body good. Sometimes this looks like a soak in the tub with my favorite tea or sometimes it's a planned afternoon with my husband (at a compression sock-friendly place).
I switch to skis for cross training.
I did a sauna/treadmill combo (10 active minutes in the sauna doing squats and lunges, 30 minutes up tempo on treadmill, build up up to 5 repeats) this winter.
Hot power yoga. It feels amazing on a cold, winter day!
Challenge yourself to slow down and give your body some R&R if you're the type of person who is always moving.
Go for a run with the goal of exploration and adventure rather than following a strict training plan. Find new pocket parks, discover new trails, choose a new route. All these things help refresh the mind and get you excited for running, while still getting the miles. Last year I ran every single street in my town, inspired by Rickey Gates' SF project. Totally kept me on task all winter long.
A trick I've adopted this winter is on days I plan to run I simply wear my running kit to work. That way there is no excuse. I don't love running pavement so something as tedious as changing could shut me down fast. At the most i have pants on over tights, and a jacket over a top base layer. I can shed them and be out the door in no time. I pound water all morning and try to have a yummy snack (Rebuild) waiting for me at my desk when I get back.
It's all in the mindset! Get outside, embrace the beauty of winter and think how tough you will be come spring.
Find a virtual group or online challenge (using a platform like Strava or Zwift). Accountability and online company during the winter months can help tremendously. If you can't find a group, invite others and create one!
Up your cross training game & get your friends involved! I got ClassPass for Christmas, so I've been going to cycling classes, yoga, & strength training classes with friends. I've also been focusing on lifting & try to lift before or after anytime I run on the treadmill due to bad/cold weather. All the cross training will only make me stronger for my spring marathon.
My alarm is set for 3am every day. I set my clothes out the night before so when my alarm goes off, I get up, get dressed & get out the door before my mind can comprehend how crazy it is to be training at that time of the morning, in Iowa, in the dead of winter. If you have Tropical Buzz in your bottle & close your eyes while running through the snow, it can feel like the beach. Having my Rebuild mixed up & waiting for me in my car post run is also great motivation for me.
I would say the best motivation for winter is to do what you love by taking it a little less seriously and have fun. For me during the winter is a good time to take it easy and enjoy the adventure by not focusing on speed.
The Common Element
What do all these tips have in common? The unifying theme that a great winter season is all about being flexible and accepting limitations that come with the colder weather. Embrace a change of pace, more time indoors, and the opportunity for new sports. Have something to add? Let us know in the comments!