Leadville 100 MTB Race Tips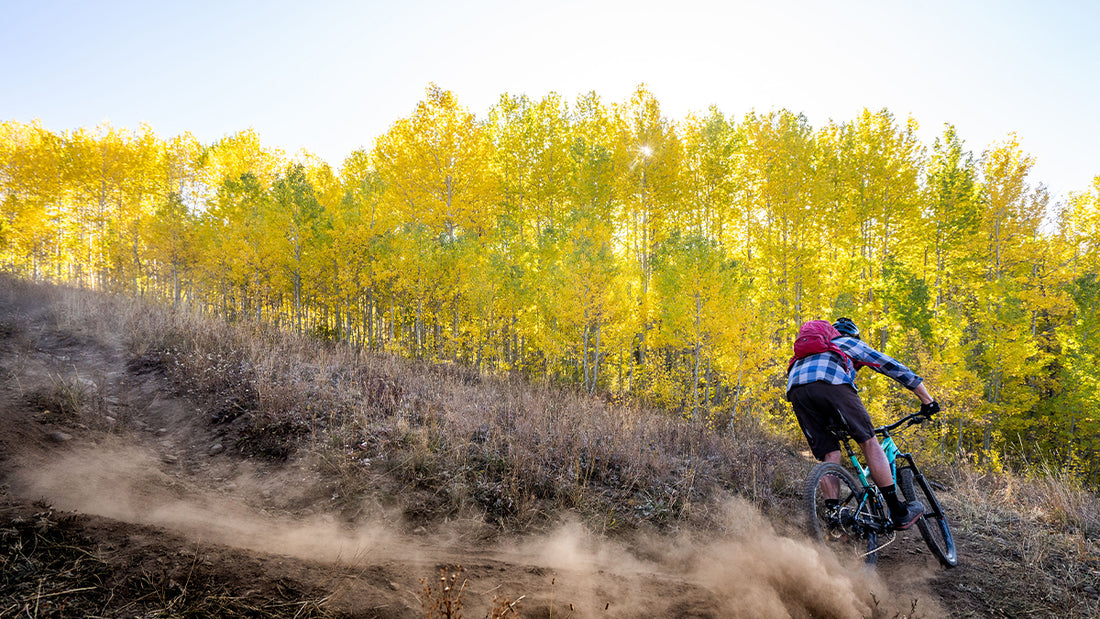 If you are getting ready for the Leadville Trail 100 Mountain Bike Race, you are among many determined athletes hoping to complete 100 miles across some of the most rugged, extreme, and beautiful terrain of the Colorado Rockies. It's not called "The Race Across the Sky" for nothing. Starting at 10,152 feet and topping out at a whopping 12,424 feet, you will quite literally feel as though you are flying with nothing but air beneath your wheels. The greatest part? You get to share this experience with every other cyclist out there with you!
Our co-founder, Jeff Vierling, has been through this experience 10 times and has plenty of tips to prepare you for the big day ahead. Check out our blog on his fueling strategy for more information on how he uses Tailwind Nutrition during race-day!
Race Start to Pipeline
The start is crowded. I suggest finding a spot in the middle of the road with some space around you for the initial road descent and holding your line on the corners. This is the diciest part of the course because the corners sneak up on you and inevitably some riders try to pass dangerously close and cause crashes. The climb up St. Kevin's is Crowded - this is the time to just mellow out and stay on your line. Trying to pass here sucks up a lot of energy for little gain and can be dangerous - there are plenty of opportunities to pass later! After descending Powerline, hook up with a group for the road section and take turns pulling. This saves you energy and you end up going a lot faster -- even better with a tandem in there!
Pipeline Outbound to Twin Lakes
This section is short, it usually takes me less than an hour. It is mostly double track and road with a short stretch of singletrack. It's a great place to form a small group of similar-paced riders!
Twin Lakes to Columbine Mine
You are almost halfway there! Twin Lakes up to Columbine is one of the longer stretches, usually taking me about 2.5-3 hours. Bring rain gear if it looks threatening. I always did a drop pack at Columbine Mine with extra rain gear and warm clothes, plus another Endurance Fuel bottle, but I usually ended up leaving it there. It can be windy and cold at the top, but the view is great and incredibly beautiful -- it will take your breath away. After taking it all in, enjoy your descent! You deserve it after that tough climb!
Twin Lakes to Pipeline
Once you reach Twin Lakes the second time around, keep in mind that you are more than halfway through - that's a feat in and of itself, especially after climbing and descending Columbine! I would suggest lubing your chain for a nice, smooth ride towards the finish line.
Pipeline to Finish!
At this point, you're about 3 hours out from the finish. The Powerline climb is brutal with a bunch of false summits. In my humble opinion, it's the toughest part of the course and it feels like it takes forever. Just keep those pedals turning and ride as much as you can - it'll all be worth it!
Finish!
Crossing the finish line feels great, especially with everyone on the sidelines cheering you on! Enjoy the scene and watch other riders come in while you give yourself a firm pat on the back - you did it!
Daunting as it seems, the community that the Leadville Trail 100 Mountain Bike Race fosters is incredibly unique and it is a one-in-a-lifetime opportunity to relish in the power that the Colorado Rockies hold! In the end, all of your hard work will pay off in the best way possible. Good luck and go fly on some wheels!