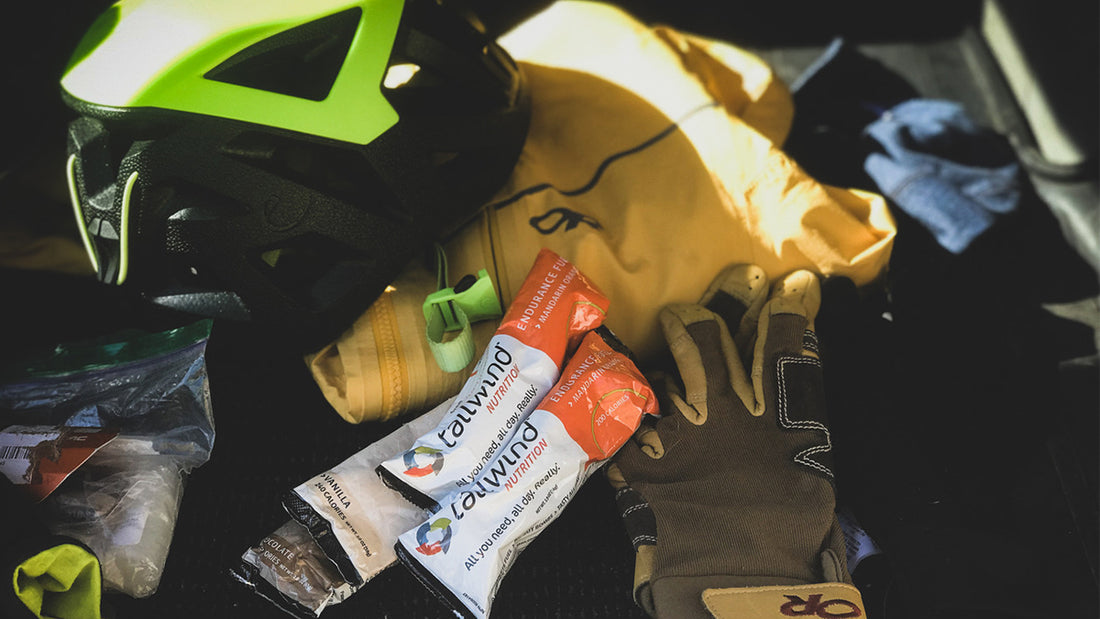 Photo from Brandon Ross Mathis
We love getting outside, but along with each outdoor sport comes a plethora of required gear. Once you start diving into multiple sports, that gear can really add up and suddenly you have whole closets dedicated to outdoor recreation. To save on the cost of replacements and extend the longevity of your gear, we've compiled a list of some recurring upkeeps you can implement! Keep in mind that these timeframes can vary based on frequency of usage.
One Month
- Deep clean

your bottles and bladders.

- Clean your bike and lubricate the moving parts.
- Clean your running shoes, hiking boots, bike shoes, etc. Keeping nylon and leather dirt free significantly increases the life of your shoes!
Three Months
- Check the batteries in your headlamps and flashlights.
- Restock your First Aid kit.
- Wax your skis or snowboard. For average usage, aim to wax at the start, middle, and end of the winter season.

- Wash your sleeping bag/down jackets to increase loft and warmth. Be sure to use a

down specific wash

.

- Clean your climbing rope (and make sure you follow

specific directions

).
Six Months
- Waterproof your shoes and boots.
- File/sharpen the edges on your skis or snowboard.

- Give your bike the big tuneup!

Here

are some tune up tips.

- Replace your running shoes (this has more to do with

mileage than time

). Keep an eye out for crushed cushion, cracking, and holes.
One Year
- Patch holes

in tents, bags, jackets, etc.

- Deep clean, air out, and completely dry all gear before storing at the end of the season. Think musty tents, paddle boards, ski boot liners, etc.
- Replace the chain on your bike.

- Clean and waterproof your rain jackets/rain pants. We like this

duo

.
Make Your Gear Last
Consistent upkeep requires gear to be replaced less frequently and can save you a significant amount of money. If you decide it's time to upgrade to new items, try to donate or pass along your used gear to give it a second life! As always, if you have tips, questions, or suggestions, please reach out to us at supportcrew@tailwindnutrition.com.