Athlete Highlight: Mario Mendoza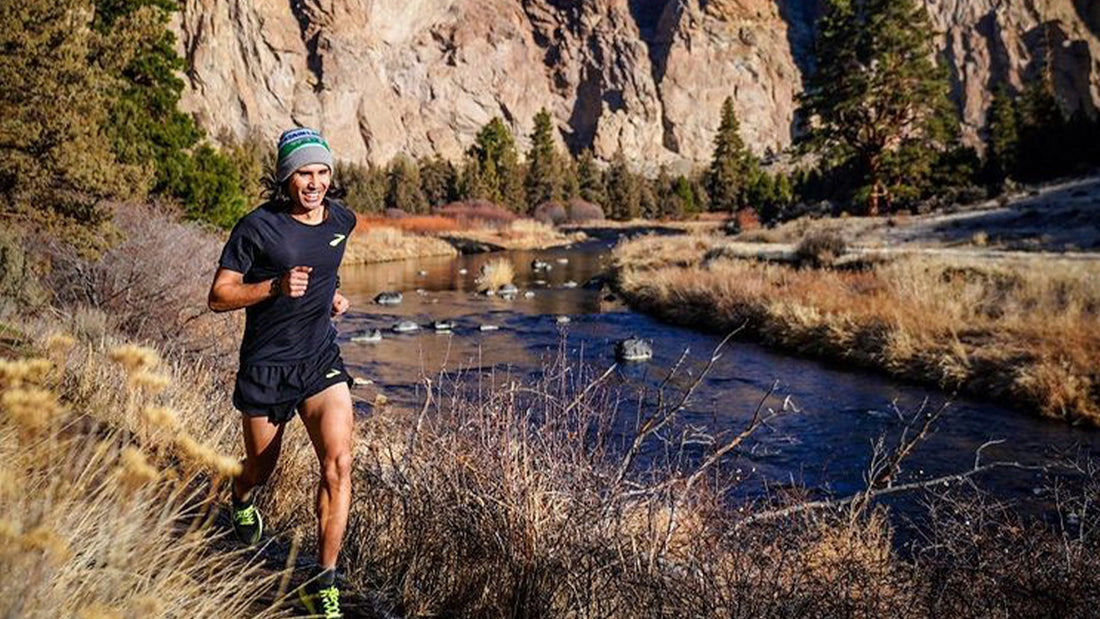 Get to know Tailwind athlete Mario Mendoza - ultrarunner, treadmill champion, and community builder.
TW: How and when did you discover your sport?
I started trail running as soon as I moved to Bend Oregon in 2010. Growing up on a ranch I always loved the outdoors and was excited to find more access to trails here than in California. It was in 2012 when I finally ran my first ultra, after sticking to 10ks, half marathons, and marathons for a while. I'd say my progression was quite gradual and planned well. My first three ultras were only 50ks, then I went to 50 miles the next year, then 100ks. It wasn't until recently that the 100 miler has really been a draw for me too. More than anything, it's the desire to see what my body can do at different distances. The interesting thing for me is it took me two years of ultra running to figure out that there were calorie drinks like Tailwind that made it easier to get nutrition down for ultras. I ran my first 100k off of water, bananas, and gels. Discovering calorie drinks was incredibly helpful. I realized I had much more consistent energy throughout my races and that my performances improved a lot. I'm excited to keep learning how to improve in these long mountainous races and hopefully really dial down a good 100 miler soon. 
TW: Name some of your favorite races and/or accomplishments you are proud of.
A few races come to mind that have just gone really well and that I enjoyed the atmosphere. One would be the Moab Trail Marathon Championships where I finished 2nd, 1st, and 1st each time I ran it. Another US one would be Lake Sonoma where I've been able to podium both times I've run it against some of the best ultra runners we have. I'm also proud of the national titles in different distances because it was a personal goal that I had from the beginning.
But I'd definitely say the highlight for me is always representing the US in the Trail World Championships. Specifically the two years finishing top american back to back first in 9th and then in 6th, helping get us a bronze medal. Those are experiences I will always remember. 
TW: How long have you been a Tailwind athlete?
I have been on the Tailwind team now for two years. I first discovered it at a race in Texas where they provided Endurance Fuel at the aid stations. I remember thinking "this tastes great and it gets me calories, it's a win win". I have continued to use Tailwind since then and really like the fruit flavors. Even before I got onto the team I was already implementing Tailwind into my nutrition plan because it made it so much easier to get my goal calories down. I saw a big improvement in my performances and was more confident to try the longer races after seeing what I could do. Recently, Rebuild Recovery has been a huge component to my training/recovery. I have felt way more consistent with my training and have used the mix for longer races where I need some protein as well. 
TW: What are your hopes and dreams in life, racing, exploring?
My big dreams are to continue to provide opportunities for young kids, especially minorities, to succeed in life and in running. I love this sport and what it teaches us about life. I still want to run fast and inspire others, but not without the meaningful component behind it. Personally, I'm pretty satisfied with my career and the performances up to 100k. The one distance I'd still really like to nail is the 100 miler. Hopefully that can happen before I retire :)
Rapid Fire Questions
Hometown: Bend, Oregon
Favorite Tailwind Flavor: Raspberry Buzz
Thoughts on coffee? Coffee is amazing. I love coffee. I actually have a coffee sponsor!
Favorite place to run: The mountains. I love mountains.
Kids: One kiddo, Jair Mendoza
What a Team! 
We are so honored to have Mario Mendoza represent Tailwind Nutrition; his dedication to his community is Eastern Oregon inspires us even more than his athletic accomplishments. You can follow Mario on Instagram here. If you have questions for us, please reach out at supportcrew@tailwindnutrition.com.