Athlete Highlight: Kyle Curtin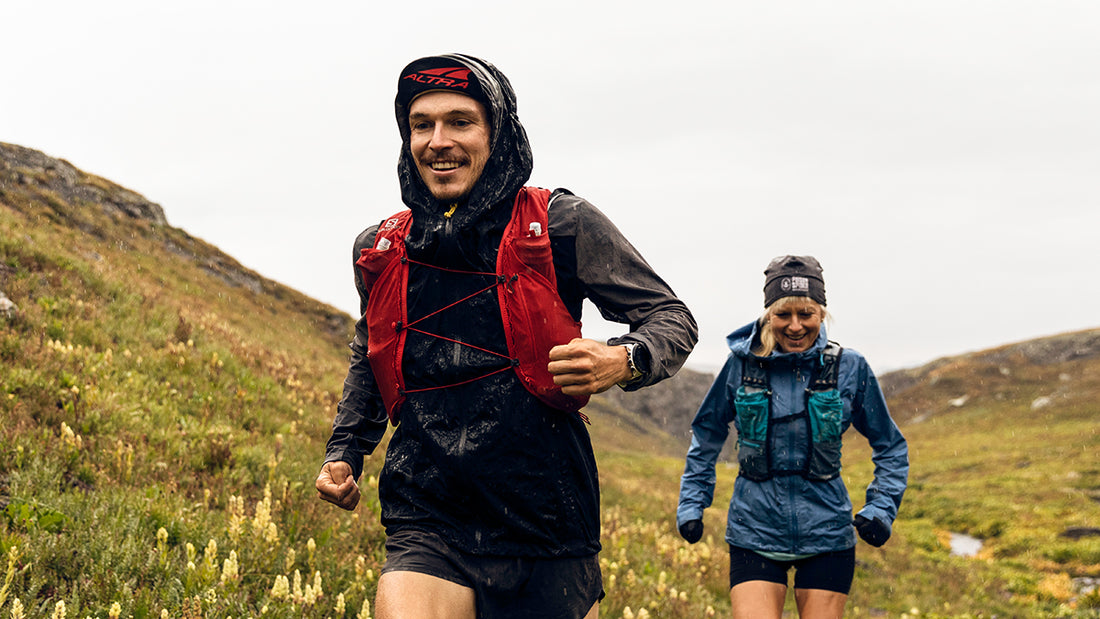 Today we are super stoked to be featuring one of our local runners, Kyle Curtin! Kyle has been living in Durango for the past seven years and shares our love for the La Plata Mountains! Read on to learn more about Kyle, how he got into running, and a Recovery Mix recipe that he has perfected… Maybe he will share the recipe with us one day.
Tailwind:
How and when did you discover your sport? And describe your background and progression in the sport.
Kyle:
Back in 2010, I was Private training to be a helicopter mechanic in the US Army when my uncle suggested I read 'Born to Run' about these people who are able to run crazy long distances. I was intrigued, and trained for the next two years to run my first trail race, the Ozark 100 miler in 2012. The race was much harder than expected, and I was humbled, but hooked. I raced the same course again the next two years and improved my time from 28 hours to 21 hours (2013), and then set a new course record in 17:44 (2014).
Since that first race almost ten years ago, ultramarathons, mountains, and the trails around them have been a constant in my life. After finishing my Army contract in 2015, I moved out to Durango, Colorado to get my degree in Exercise Science and explore the San Juan mountains. I still live, work, and train here in SW Colorado where I still like to train for long-distance races and bring dogs to mountain tops.
Tailwind:
What are some of your favorite races and accomplishments?
Kyle:
The Fun Stuff
2015 thru-hike on the Appalachian trail with my recently retired dad (4 months)

2016-present yearly Softrock: a more casual loop of the Hardrock 100

2017

relay run of the Colorado Trail

in 3 days 15 h 54m (and a thru-hike to scout it out)

2018 a bike trip from my home in Durango to my cousin's wedding in Seattle (1500 miles, 14 days)

2020 an Everest-ing run on our local hill Hogsback (36 miles, 29k+ feet, 19 hours)
The Fast Stuff
Tailwind:
How did you first discover Tailwind and how long have you been a Tailwind athlete?
Kyle:
In my first 100-miler, my nutrition plan consisted of 40 gels. That's it. I needed way more calories and electrolytes and was saved by the aid stations. Luckily I've learned a little since then. Now in longer races, I get most of my calories from the Tailwind Endurance Fuel in my bottles and supplement with real food at aid stations as needed.
I joined the Tailwind athlete team in 2021, but have used Tailwind in my training and racing for years. I make sure to have a few hundred calories of Endurance Fuel for any longer exercise, caffeinated flavors for the intense workouts, and Recovery Mix after all strength sessions and runs.
This summer during the Western States Endurance Run (100 miles), I drank about 5,000 calories of
Cola
and
Lemon Endurance Fuel
during the 18 hour event. In the Tor Des Geants (230 miles) I ate more real food, but still consumed about 10,000 calories of Tailwind over the 86 hour run. In ultrarunning, stomach problems are common, so it's been critical to have a nutrition plan that I can count on and is simple.
Rapid Fire Questions
Hometown:
Pickerington, Ohio
Where you live now:
Durango, CO
Favorite Tailwind flavor:
Colorado Cola
Do you have any nicknames?
My trail name while hiking the AT was Bullet
Do you have any pets?
Tommy is my pup who followed me home from a run in Clarksville, TN 7 years ago.
Besides running, what else do you like to do in your spare time?
I bake some mean blueberry pecan muffins (with Vanilla Rebuild) and also kale chips.
Where is your favorite place to run?
La Plata Mountains
If you could create any flavor of Tailwind, what would it be?
It's time to collab with Snickers on a Recovery Mix flavor.
When you were little, what did you want to be when you grew up?
Firefighter, then I realized I don't really want to grow up.