Around the World with Grant Maughan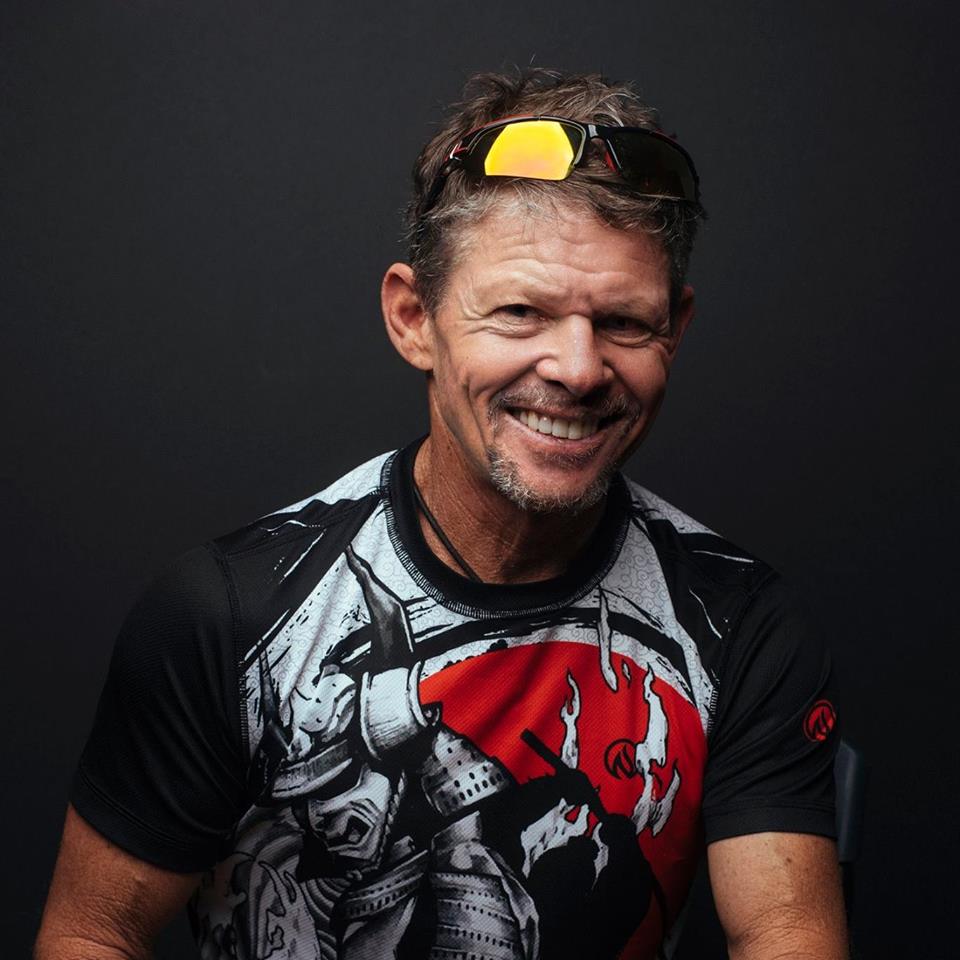 One of the true rockstars in the ultra world, Grant Maughan is a 54-year-old yacht captain, adventurer, ultra-runner and all-round fun-loving, solid guy from Newcastle, Australia. After starting his ultra running career relatively late in life, at age 47, he's circled the globe many times competing, and often winning, ultras from the top of the Himalayas to Death Valley. His race schedule is pretty hard to fathom. He's been going from one ultra to another and has completed an
incredible number of races
since he started eight years ago. He's done three ultras in the last four weeks alone and he's ready to do the
Tor des Geants 330K
in Italy next month. In July he went from winning 1st place at the
Vol State 500K
to turning around and completing the
Badwater 135 mile
race 11 days later to then finishing the
Angeles Crest 100 miler
two weeks after that! Badwater Badass You could say the Badwater 135 miler is Grant's signature race. This grueling ultra goes from the lowest point in North America in Death Valley at 280 feet below sea level, and it ends at Whitney Portal at 8,300 feet in elevation. He's completed this epic ultra six times with five top-ten spots and two 2nd place finishes in 2013 and 2014.
Why the Badwater? Grant loves a good challenge, and the extreme heat, length and sheer difficulty of the race keeps bringing him back for more. "It's impossible to tell who will get to the finish line, let alone win Badwater," Grant says. "It's so hard that it can take down the best veteran and a totally unknown rookie can come out of nowhere and win. Back in 2013, I was a newcomer to the ultra scene and I got 2
nd
place. The race is a mystery every year. Plus, it has a good family feeling and a great aura about it." Death Valley to The High By now you can probably tell that Grant likes extremes. Although the Badwater keeps bringing him back, he's also had huge success at extraordinarily high altitudes. In 2016 he won 1
st
place in the mind-blowing
La Ultra – The High 333K
in the Himalayas. Crossing three mountain passes each pushing 18,000 feet in height, massive temperature fluctuations and very little oxygen, La Ultra - The High is an ultra like no other. "The most difficult part was the altitude. I needed to acclimate for twelve days before the race. As part of the acclimation process, I climbed a 21,000 foot peak which helped me train." An avid mountain climber, Grant summited Mt. Everest in May. "Ultra-running was a natural segue-way to mountain climbing and brought me halfway there because I already had the fitness. I just needed the technical training to get the rest of the way there."
Just Tailwind Grant started using Tailwind when it first came out and has been using it ever since. He uses it during training, racing and for recovery. "During a race I use the stick packs - one every hour, for the entire race. I get all my calories from Tailwind." He even used Tailwind while climbing Mt. Everest. "You lose a lot of muscle mass at high altitude. So I used a couple of packs of Tailwind Rebuild during meals at camp and Tailwind fuel while I was climbing," he recalls. "My favorite Tailwind flavor is Naked."
Mentally Tough Grant takes grit and determination to another level. In 2004, he was in a boating accident, which punctured his left eye and left him blind on that side. He's obviously tough-as-nails, but he feels that you need a yin yang balance of mental vs. physical toughness to excel at ultra running. "The psychological part is very important. You have to accept that it's going to hurt. And you have to accept that pain for many hours until the end." He credits having been a professional sea captain for 36 years for providing much of his mental strength. "In ultra running, there comes a point that you have to turn your mind off. At sea there were times I would see nothing but water for 3-4 weeks at a time. This helped me with the mind game of accepting the tedium of hours and hours of running." Pearls of Wisdom Grant emphasizes the importance of rest. "I see guys smashing 100 miles per week for several weeks before a race – tiring themselves out." He looks for the least amount of training to achieve the maximum effect. "Don't be afraid to take a nap. Don't be afraid to rest before a race because in the end your body will be stronger and more ready for race day. Oh, and eat well!" During his epic global ultra-running adventures through deserts and mountain peaks, the arctic to the tropics, Grant has never had a significant injury from the sport. "I'm 54 years old so I think that's proof in the pudding that if you look after yourself, you can keep doing this stuff." All of us at Tailwind wish Grant many more years of success to add to his already legendary status.